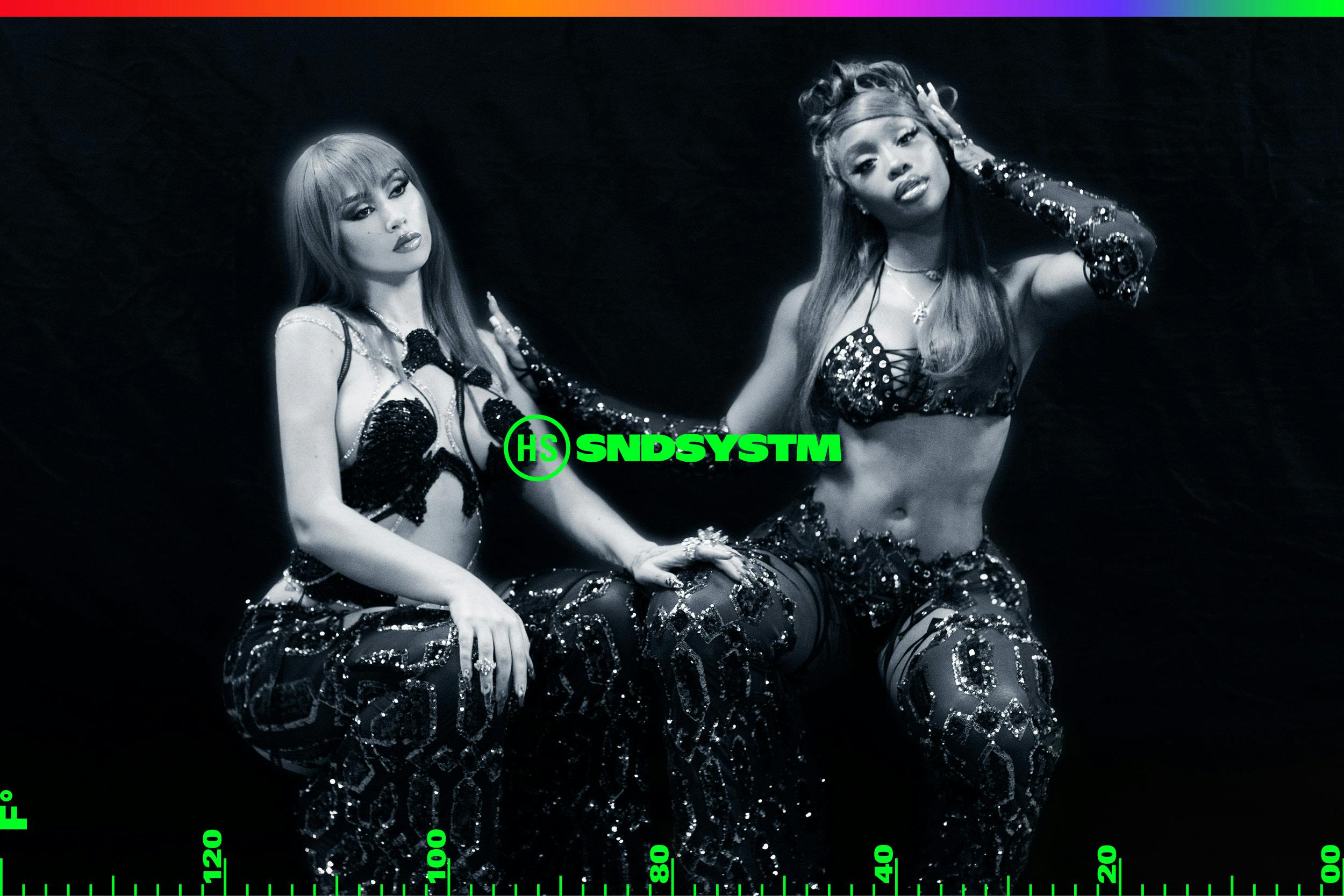 It's a good day to update your playlist. And you're in luck, because it's Friday and a new edition of Highsnobiety Soundsystem 50 is here! This iteration of HS50 is packed with the hottest new releases, bangers, big chunes, and good vibes. Tune into this 50-track-strong musical treat below, and while you're at it, learn a bit about just what makes this week's releases so extraordinary via our curator's top picks:
The Best New Music You Need to Hear (& Why)
1 Kali Uchis - fue mejor (ft. SZA) - When Kali Uchis announced she was bringing out a new cut of her Sin Miedo (del Amor y Otros Demonios) ∞ album, I was gassed. When I found out SZA would be making an appearance on a revamped version of "fue mejor" I was beside myself. Then I heard SZA sing her verse in Spanish and I lost it. What Miss Uchis said: "This is Latin R&B, this is SZA singing in Spanish for the very first time, this is spooky season, this IS the moment."
2 Headie One - Cry - We know Headie is the king of UK drill, we know he's one of the greatest storytellers to spit over an 808-heavy beat. But thanks to Headie's recent efforts we also know he's so much more than that, when he touches an alternative beat he does so masterfully. The latest proof of this is his single "Cry," where the rapper brings some funky vibes to the table as he flips Busta Rhymes' "Put Your Hands Where My Eyes Can See."
3 Burna Boy - Want It All (ft. Polo G) - The African Giant wants you to know that he's so much more than an Afrobeats hitmaker. A new sound, an introspective hip hop beat, a Polo G feature, Burna wants it all, and he can do it all.
4 BenjiFlow - My Bella (ft. Oxlade) - UK's BenjiFlow has fully arrived as a solo artist. Emotive writing, wandering production, and crisp vocals, every time Benji flows it's a vibe, and with Oxlade by his side... it's magic.
5 Ycee - West Indies  - It's the lonely keys when the song kicks off, Ycee's voice drifting over faintly singing the hook, and then the drums cinematically kicking in that transport you to somewhere warm, with sandy beaches. As the title promises, "West Indies" is an escape from the looming winter months. Blast this and catch a vibe on the sunny side.
Album Alert
You might say Headie One is best when he does drill – after all he's the poster child of UK drill for a reason – but I've always belonged to the camp that enjoys Headie the most when surprised with something experimental – like the ever-divisive GANG mixtape with Fred Again.. It seems Headie has pulled off the most unlikely of balancing acts with his latest album: he's pleasing all of his fans.
Too Loyal For My Own Good is the best of Headie One. His ability to cast street-tales into masterful storytelling feels more candid now at the height of his career as he reflects on the politics of the music industry, the jealousy, pressure, and disloyalty – the costs of his fame. But even as his lifestyle adjusts to the finer things in life, Headie never loses his gritty flows or relatability. "I get love now that I'm lit, but what will they do when they're through with me?" he reflects on "Love Me for Me?"
Sonically, Headie also ventures into new territories, on some tracks we see a deviation from his standard drill to witness him masterfully explore US-style Trap beats, funky hip-hop sampling, and Afro-vibes. Headie's on the throne and his kingdom is only expanding.
On Your Radar
You probably remember Ycee's voice warming up the dance-floors a few years back on Afrobeats favorites like "Juice" featuring Malek Berry and "Say Bye Bye" with Eugy. He carved his niche in the rising genre and we thought he'd stay there, but his latest album Love Drunk is proof that his sound and talent are so much bigger than we thought.
We don't talk about artist progression enough when we speak of successful musical trajectories. And with this project, Ycee shows us what he's added to his arsenal and why he's here to stay. From the groovy vibes on "Nu Riddim," pumping Amapiano hit "Aunty Lovina" to the meandering lovesickness of "Abeg," Ycee's latest effort is positively surprising. Naija, you've brought us another star. And this fact is no more apparent than on the GuiltyBeatz' produced "West Indies." Masterful.
Remix Alert
A few months back, T-Pain transported us to the mid-2000s era of priceless R&B with the Kehlani-assisted "I Like Dat." Interpolating and re-adjusting the melody of T-Pain's own 2007 "Buy U A Drank (Shawty Snappin')" and heavy on his iconic autotune, the track was quickly recognized as the banger it is, inspiring 2021-appropriate TikToks and dance challenges.
This week T-Pain proved that – while he might not be the most DM-literate – he's not just another old-head, by reinvigorating the hit song with a verse from one of rap's hottest and most timely stars: BIA! Run this one up and make sure your speakers are on full blast.
Have a listen to new tracks from Amaarae, Tems, Baby Keem & more below.