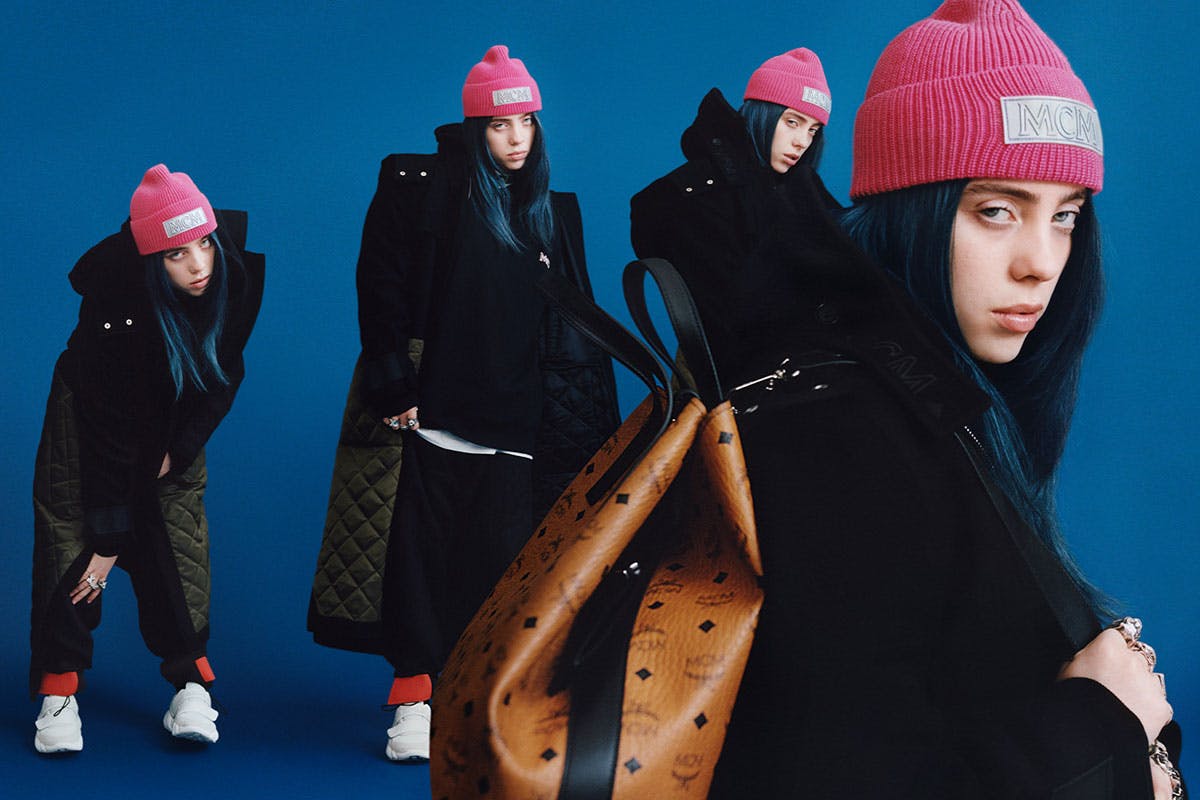 We can all agree that Billie Eilish is definitely the coolest 17-year-old on this planet. Whether she's starring in a Calvin Klein ad or dropping merch with Takashi Murakami, she does it with effortless style. It's no surprise then that luxury leather goods brand MCM has tapped the singer to be the face of its latest FW19 campaign.
In an interview with WWD, MCM's new global creative officer Dirk Schönberger announced the campaign and explained why Eilish was the perfect fit. "This is such a strong message at a time where uniformity is somehow on the rise. She's a game-changer: Not only is she disruptive, but it also feels like she can't be corrupted. It's not a marketing trick: She is that person. She really stands out in the current music scene."
In the campaign, photographed by Lea Colombo, Eilish wears accessories the German brand's FW19 collection, rocking a cross body bag and hat in MCM's signature print.