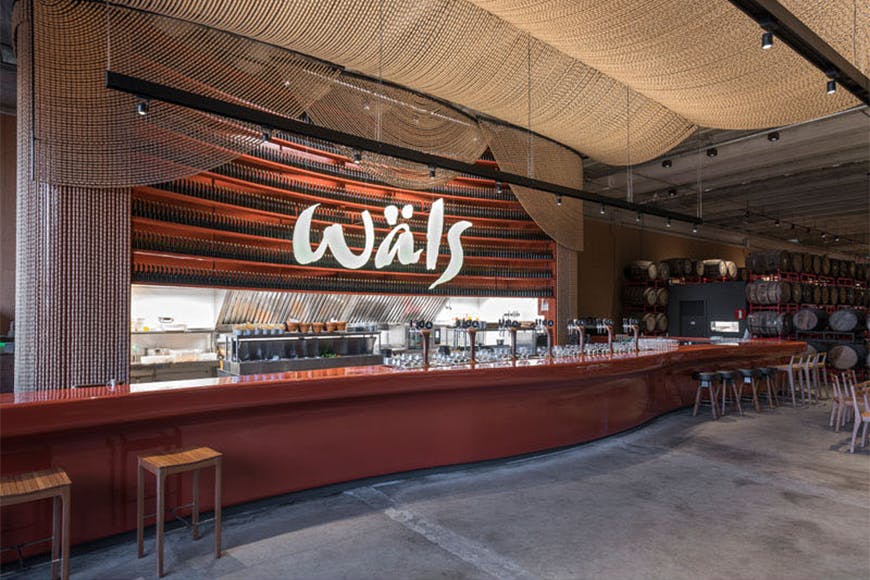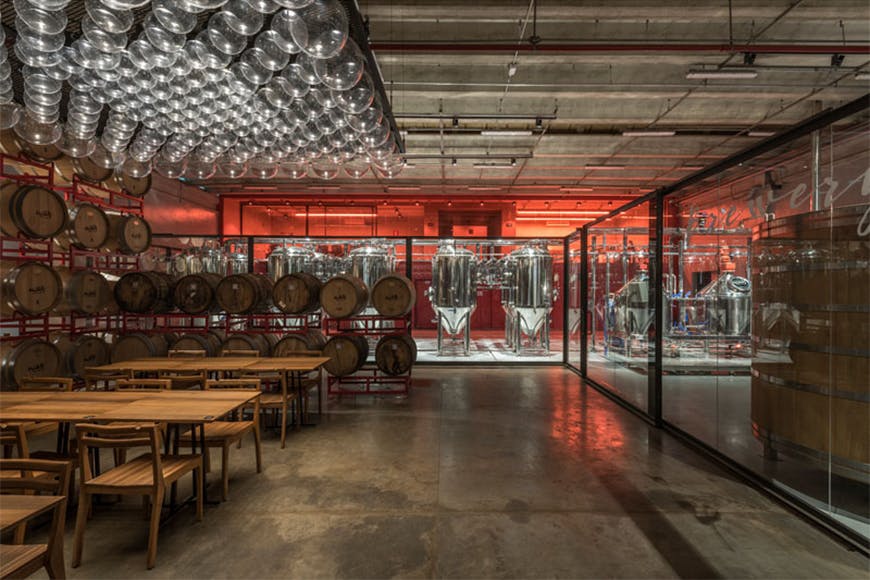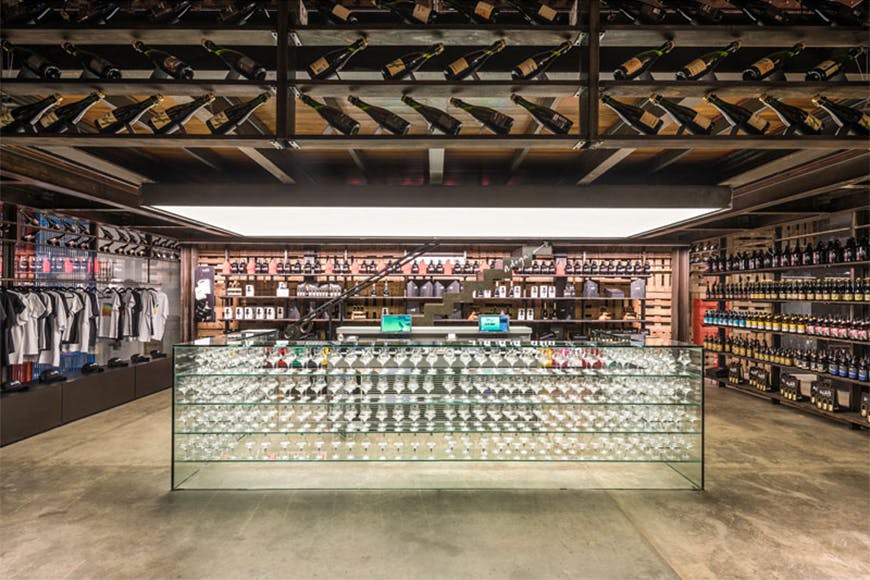 A large brewery dubbed "Ateliê Wäls," in Olhos d'Agua, Brazil was recently completed by Brazil-based design firm, Gustavo Penna Arquiteto & Associados.
Exuding minimalist sensibilities with contemporary flair, the design is punctuated by a large sculptural wood roof, while including a restaurant, shop, office, wine cellar, beer factory and an outdoor area for food trucks.
Inside of the building features a bar area that pays homage to English-style India Pale Ale, while behind it is a large shelf full of bottles designed especially for the project. Up above is a large canopy creating a theatrical appearance that is made from 135,000 cork stoppers.
In addition, seating area throughout is provided by sets of wood tables, as hundreds of wooden barrels scattered in the space also acts as a division for spatial areas. Furthermore, a gift shop with products surrounding a customer service bar showcasing glassware is located downstairs.
In other news relating to beer, a Heineken-owned brewery has made marijuana-infused beer.