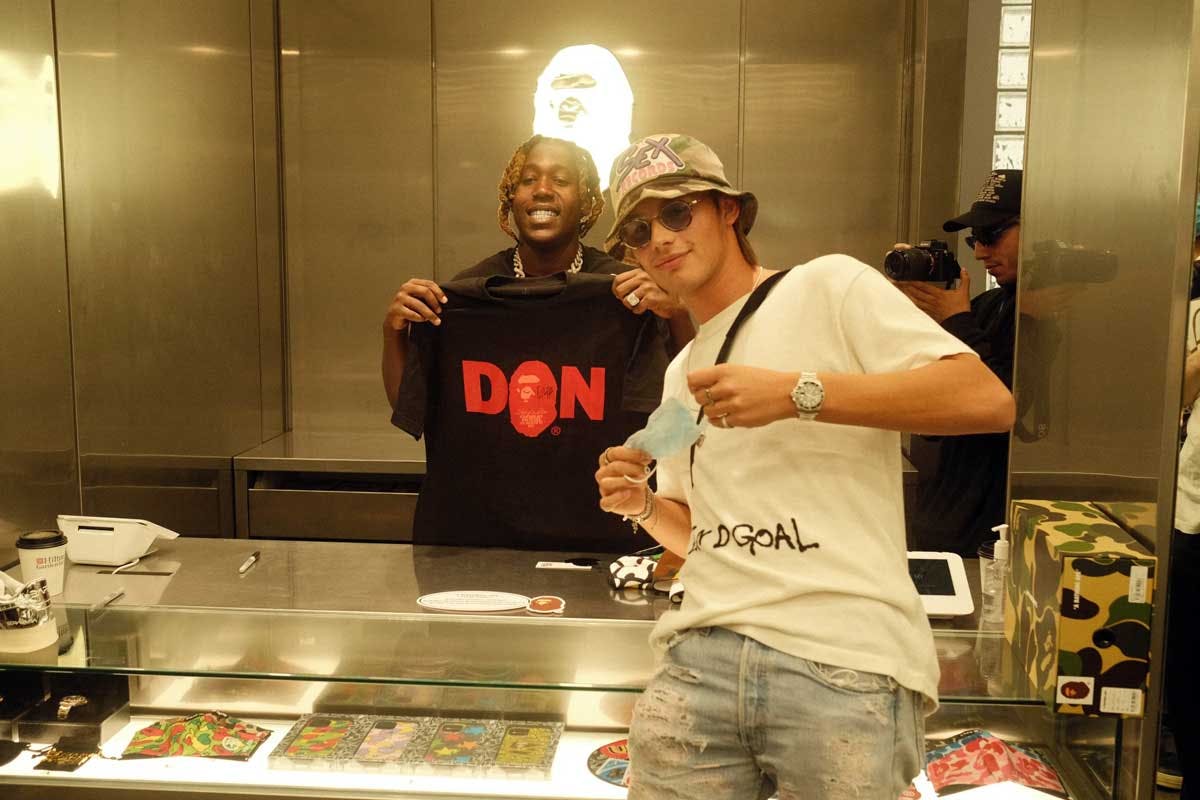 Brand: Cactus Jack x BAPE
Price: ¥9,900 in Japan, $129 overseas
Editor's Notes: Needed another reason to see Don Toliver on tour? BAPE has four. The Japanese streetwear label partnered with Toliver's record label, Travis Scott's Cactus Jack, for some special merch.
Toliver, for those not already in the know, just released his sophomore album, Life of a Don, which immediately took the #2 spot on the Billboard 200 with over 64 million streams and, unsurprisingly, has a couple features from Travis.
In between this new record and his debut, Heaven or Hell, Toliver kept plenty busy with singles and features, even appearing on Kanye West's DONDA
It's kinda funny that someone as collab-heavy as Travis Scott hasn't actually collaborated with BAPE, aside from a one-off T-shirt.
Scott's clearly a fan but this Don Toliver merch is his first real partnership with BAPE, even though it's really co-signed by his label instead.
Toliver recently launched the merch line with a listening party at the BAPE store in New York's SoHo neighborhood, granting fans an opportunity to cop one of the four co-branded T-shirts outside of his "Life of a Don Tour," which began in September.
All of the shirts feature pretty classic BAPE imagery, including BAPESTA stars, APE HEADs, and colorful cut-out letters. No need to reinvent the wheel if it ain't broke, eh?
No word on any Don Toliver x BAPE footwear, though. Toliver was actually seen sporting a custom Cactus Jack BAPESTA not too long ago but that's presumably the closest we'll get to seeing him in bespoke BAPE sneakers, for now.
Of course, anyone craving another round of Cactus Jack kicks will be getting their fill soon enough: just this past weekend, Travis Scott teased yet another collaborative Air Jordan 1 Low.
Shop our favorite products