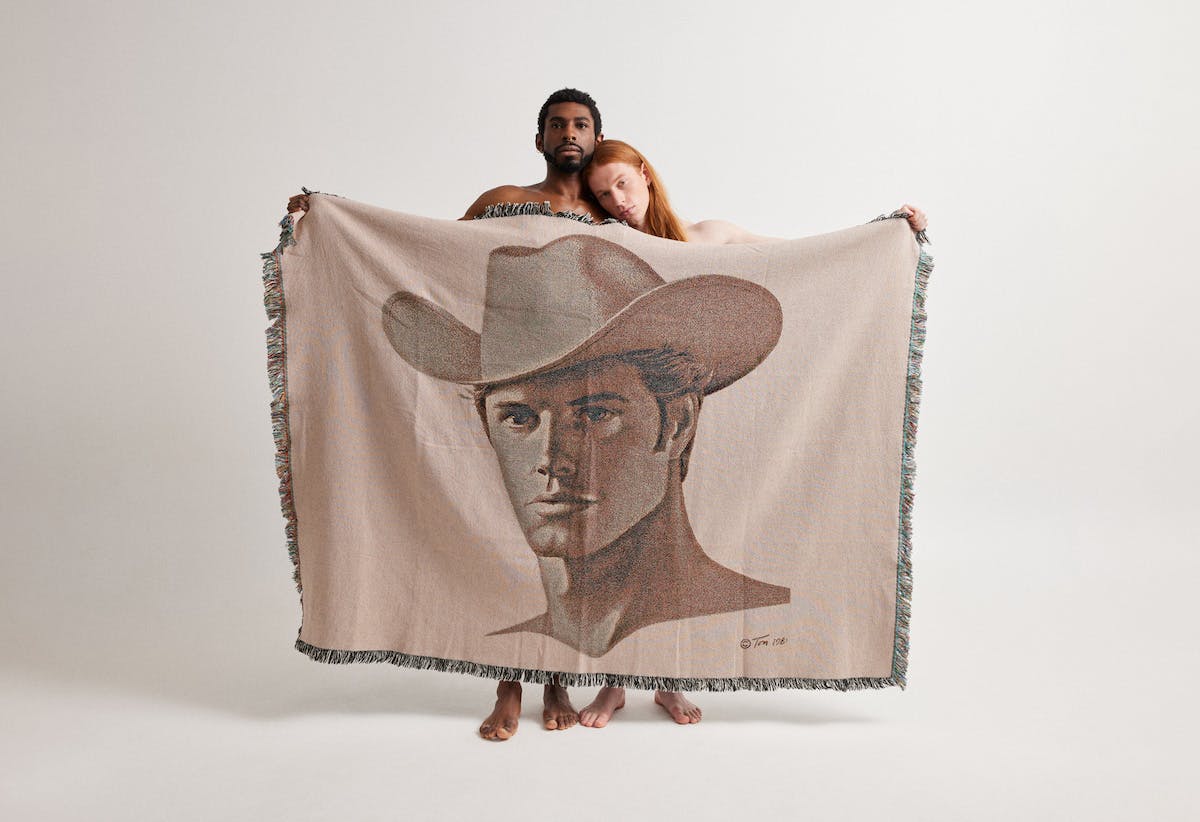 Sometimes the announcement of a collaboration catches you by surprise, like when Stüssy x Dries Van Noten was first leaked or "Gucciaga", but that's not the case with Carne Bollente and Tom of Finland.
This is the second time that the French brand's come together with the late artist's foundation and the only thing we're surprised by is that it took them so long to start doing collaborations.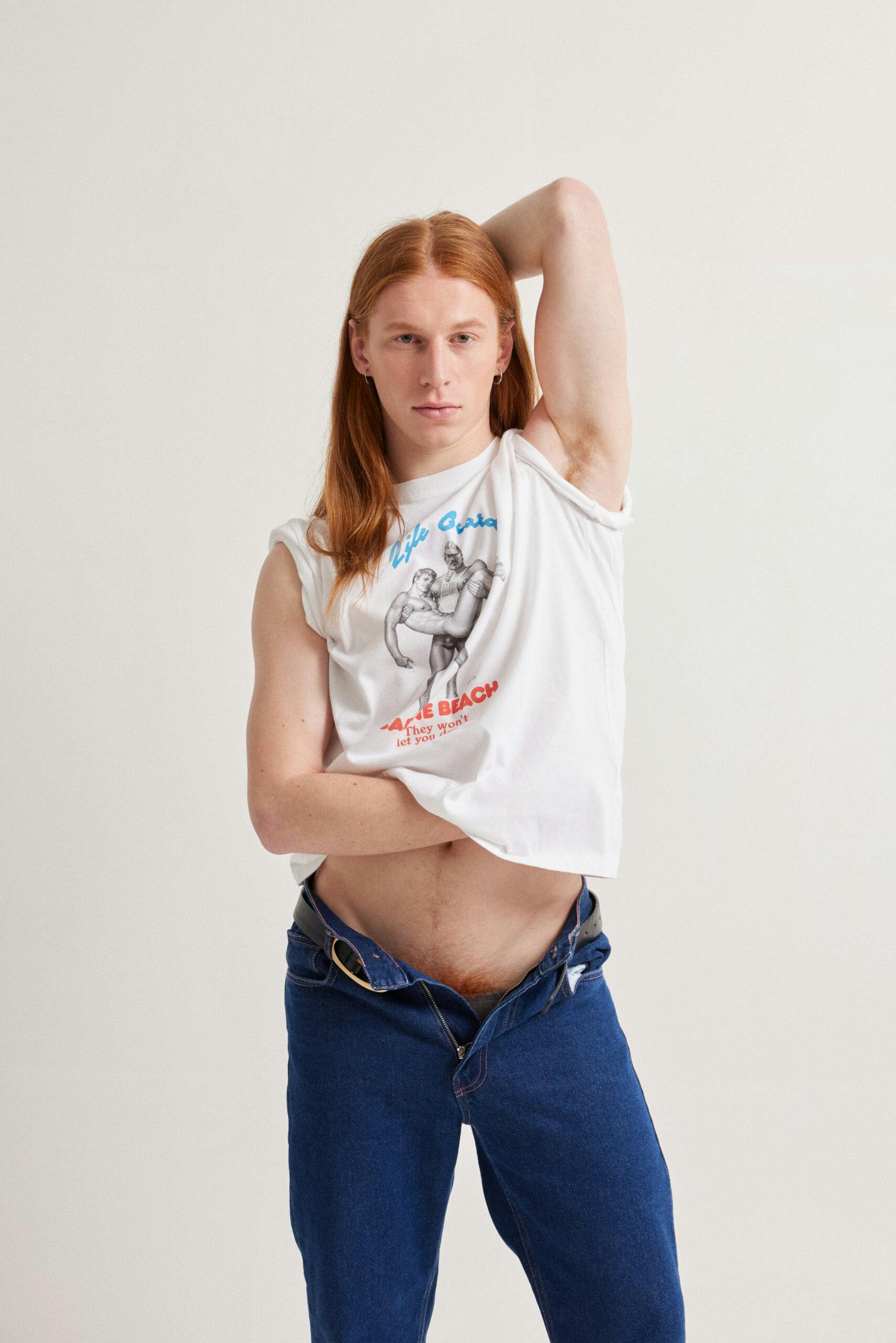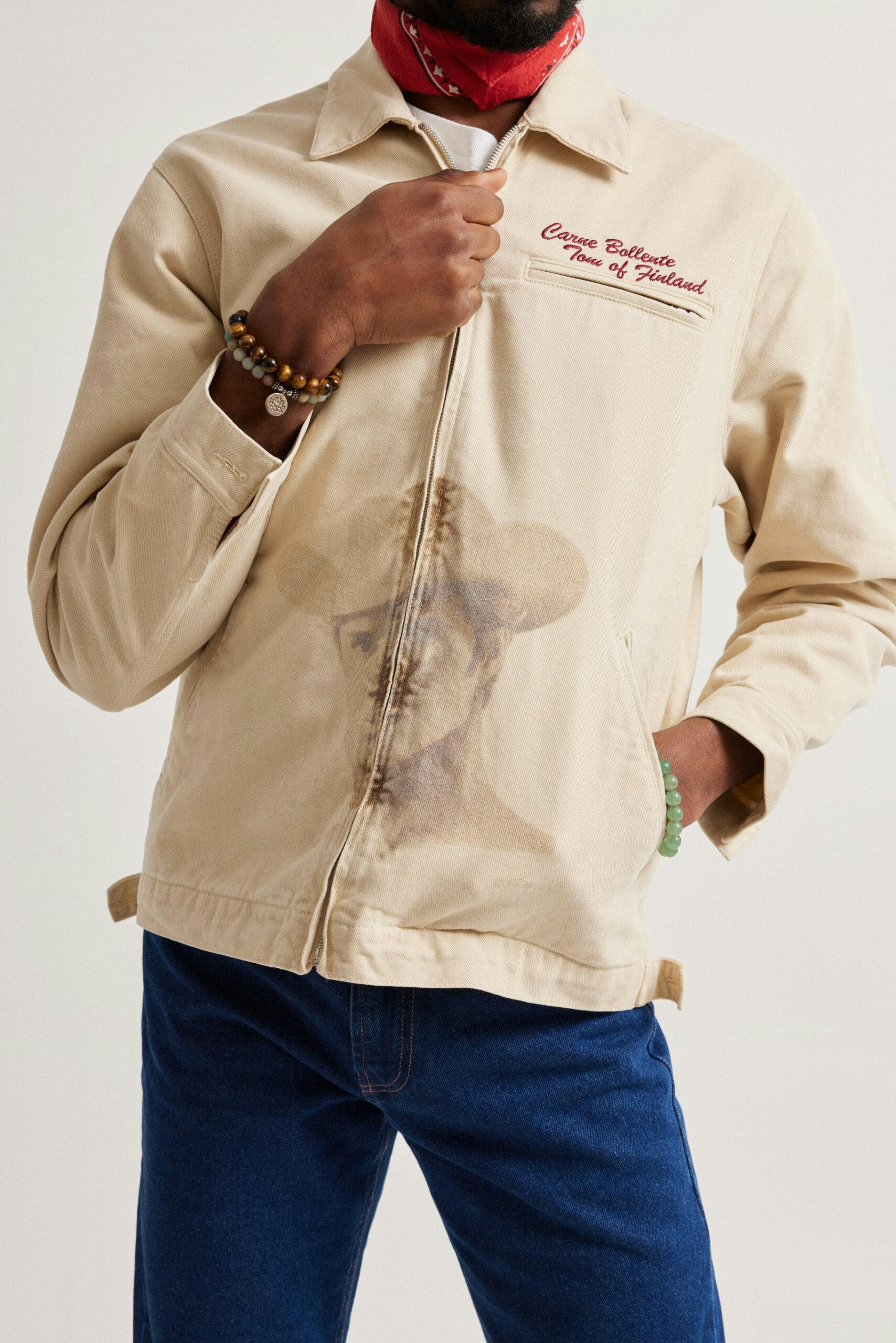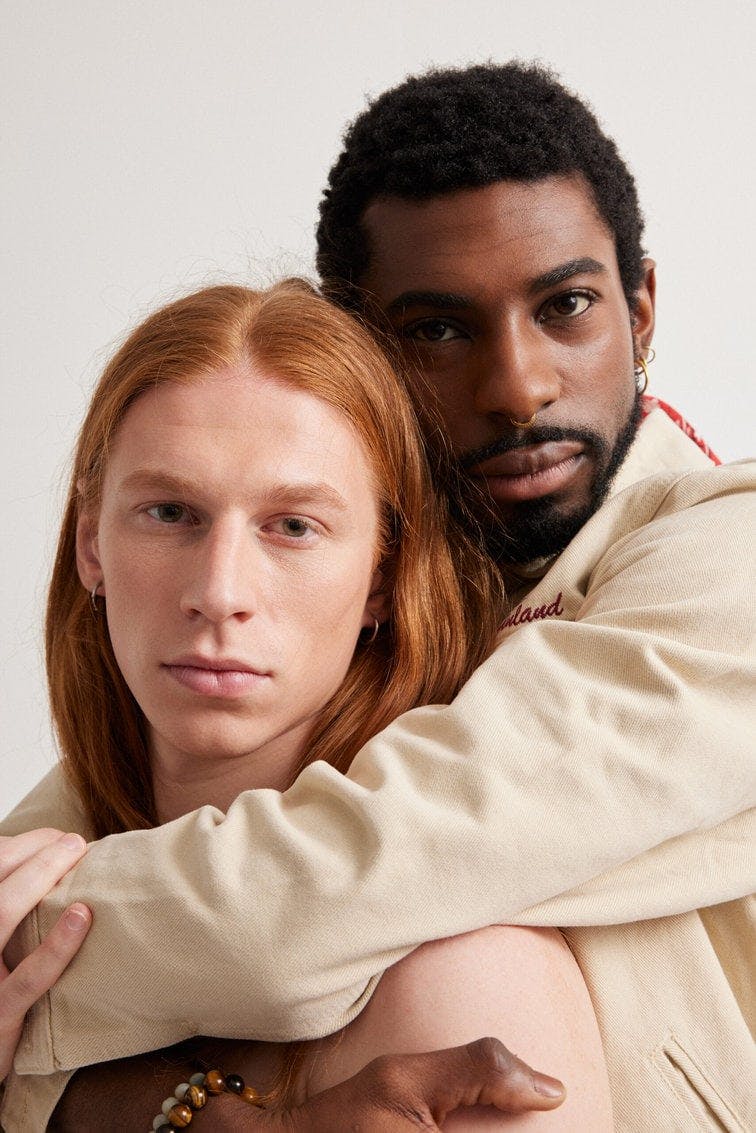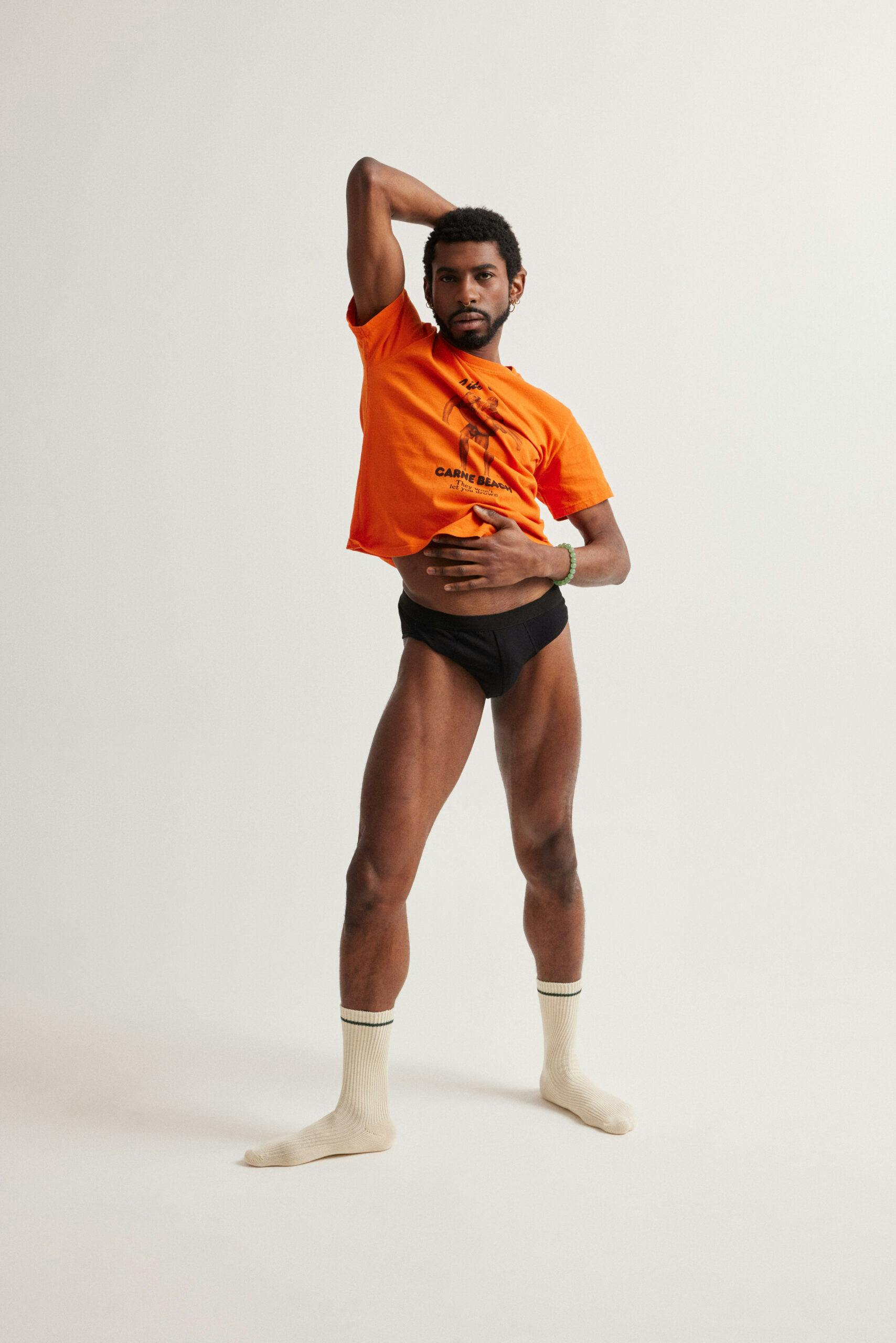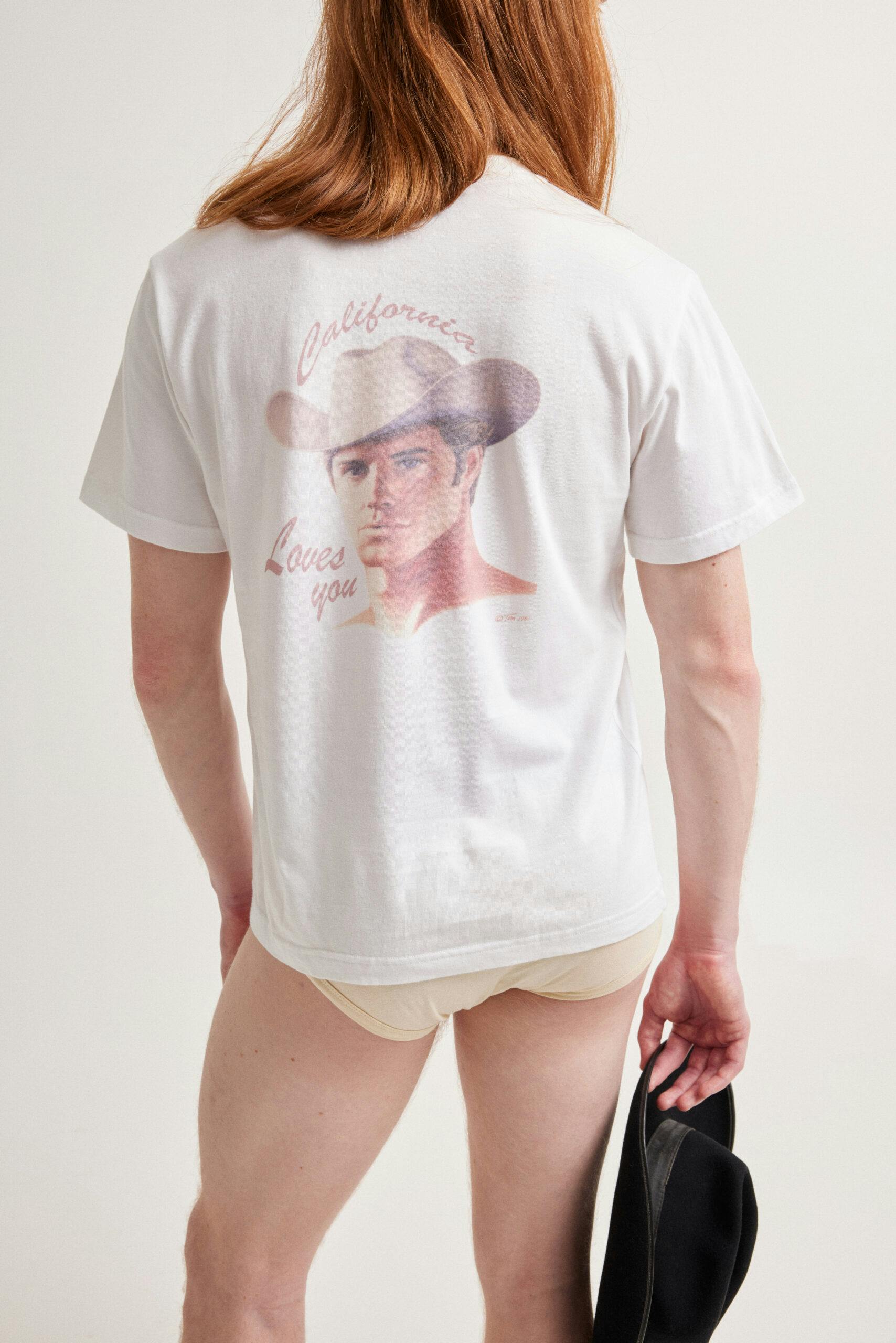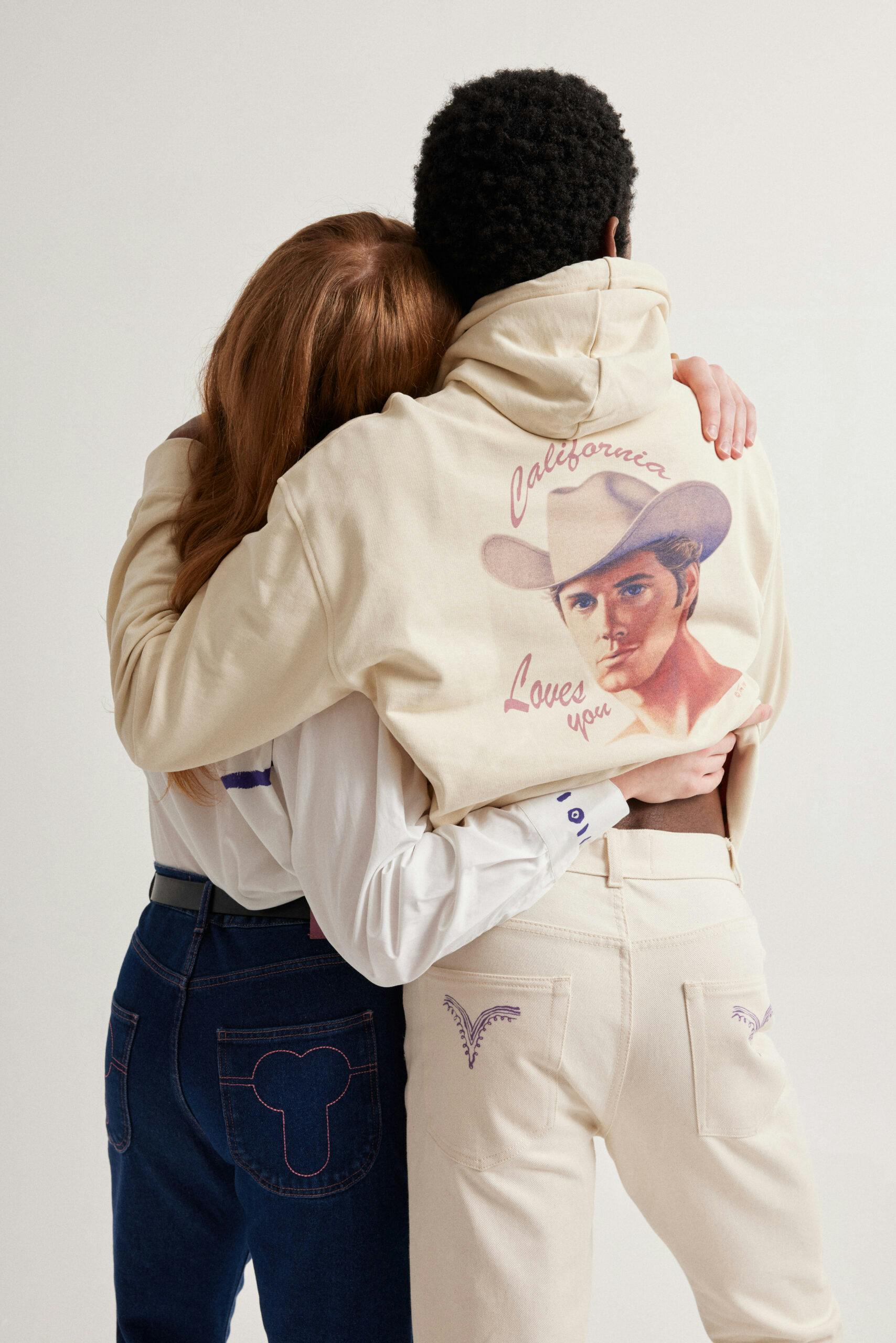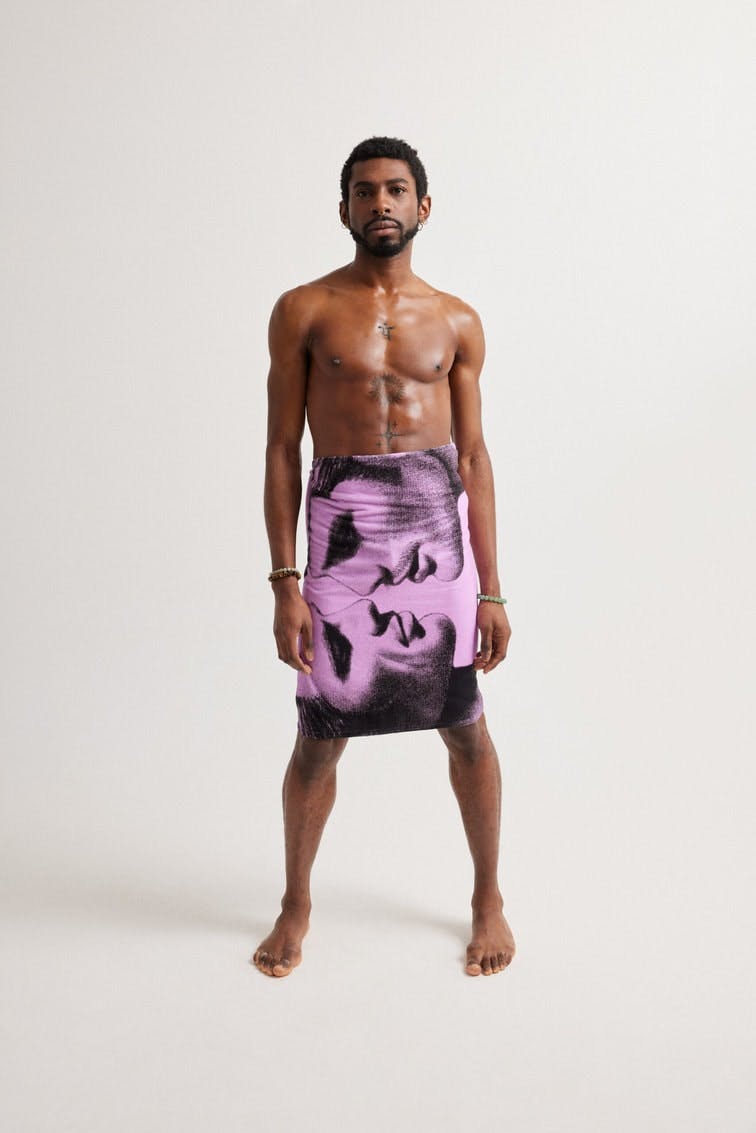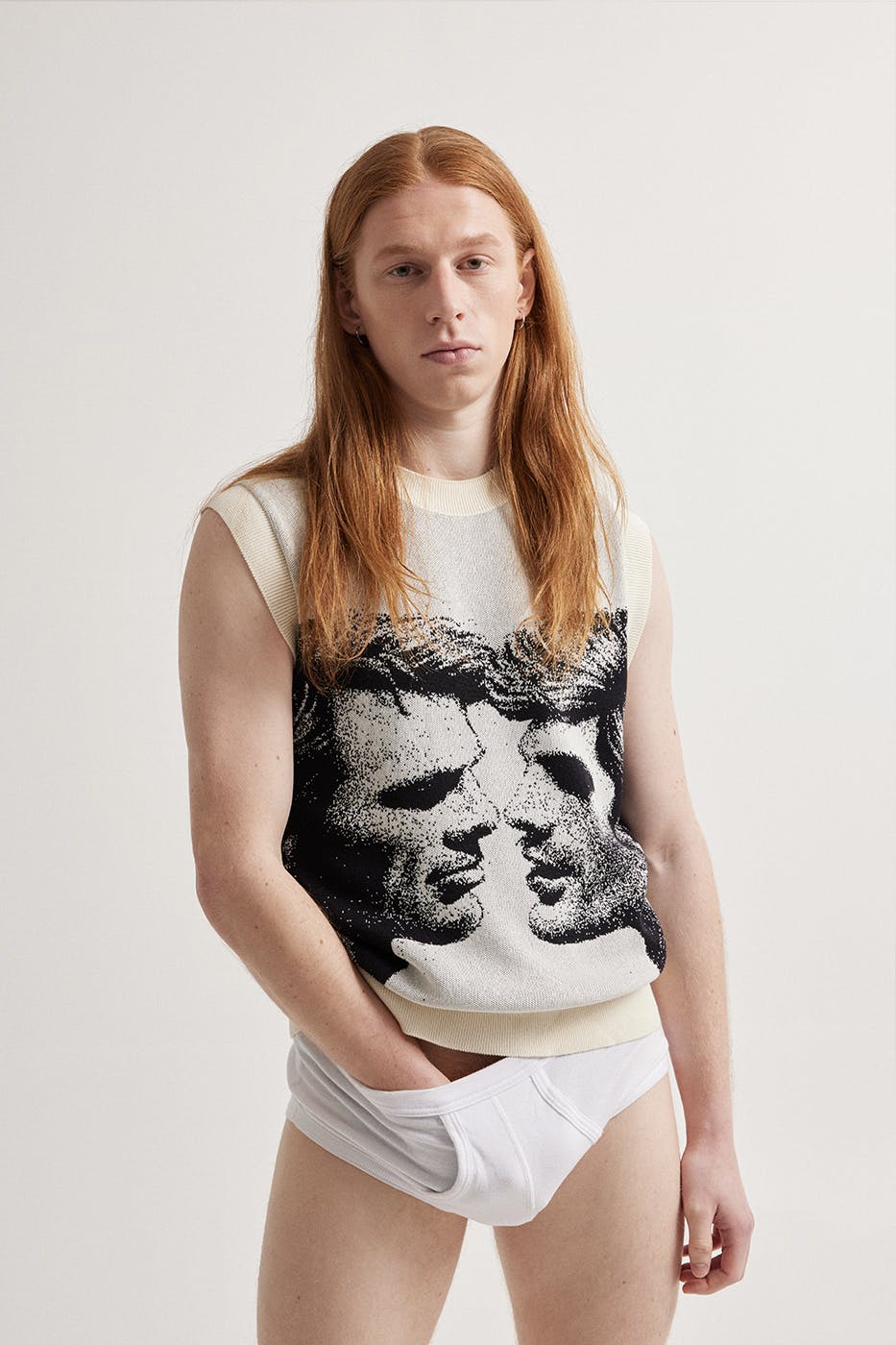 I mean, a fashion brand that prides itself on being sex-positive and a homoerotic art icon that both have a reputation for NSFW imagery — they're a perfect fit for each other.
The latest collaboration sees Tom Of Finland's artworks added to a range of pieces, integrated with embroidery and prints that come courtesy of Carne Bollente. According to the brand, it picked art pieces that present the artist's humor, a side to his work that is not as often focused on.
There are towels and sweater vests presenting two men facing off, a print with a scantily-dressed lifeguard saving a naked protagonist, and Tom of Finland's cowboy character on a western-style jacket, hoodie, and blanket.
The graphics don't skimp out on erotic imagery, as you would expect if you're familiar with Tom of Finland's work — or Carne Bollente's.
"Through our creations, we want to positively change cultural attitudes and sexual norms," Carnee Bollente co-founder Hiji Endo explained to Highsnobiety during the release of their first collaborative collection. "There are loads of definitions of sex positivity, but the main idea is that we want everybody to feel confident, safe, and free in their sexual identity. Including their sexual expression, orientation, relationship to their bodies, and reproductive rights."
Breaking down barriers and stereotypes around sex has been the main goal of the brand since it started, a cause that aligns with Tom of Finland's activism. And to help continue to push the artist's message, it is donating 10% of proceeds to the Tom of Finland Foundation.
Keep scrolling to shop Carne Bollente x Tom of Finland
Want to keep browsing? Download the Highsnobiety app for all the hottest products and brands from the Highsnobiety Shop.