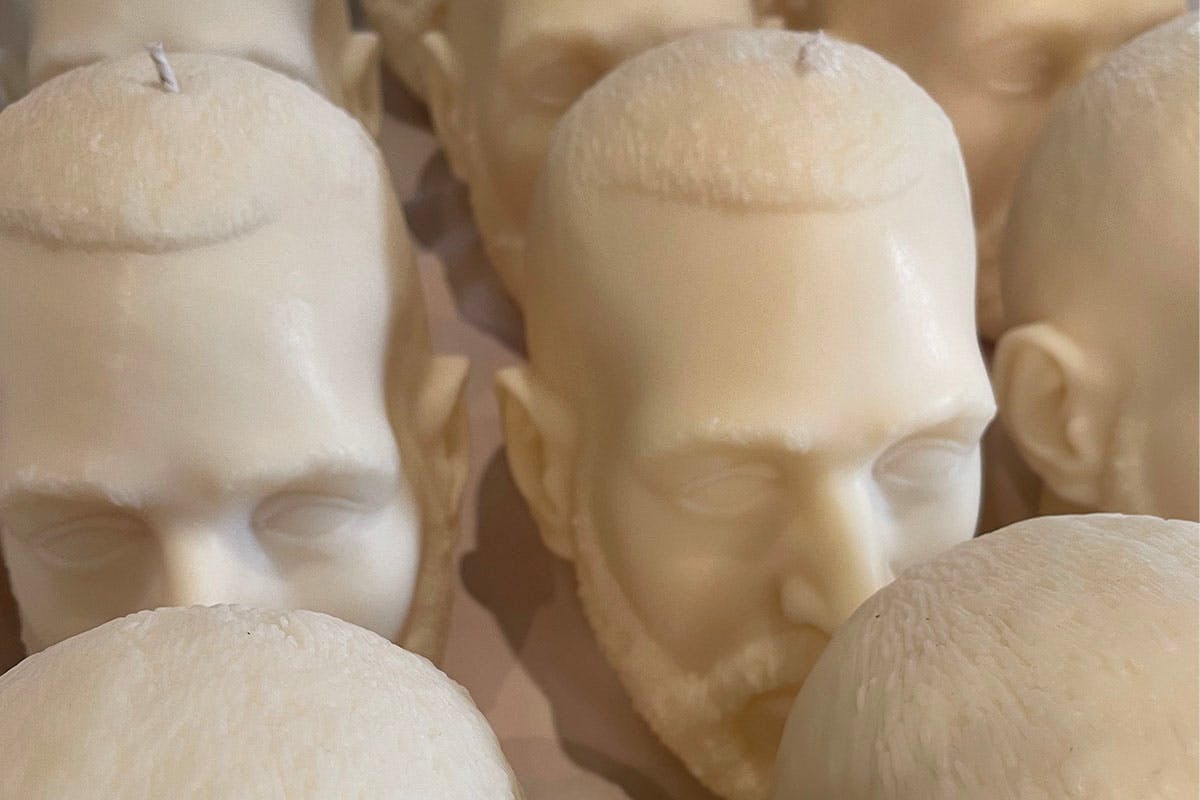 Candles are evolving, aren't they? Your standard Yankees and IKEA smellies are certainly still knocking about, but thanks to the work of brands like cent.ldn, they'll struggle to hold a flame to the creations that are seeing to the category's advancement.
Unveiling its latest achievement in the unique world of collectible candle crafts, London's cent.ldn steps onto the pitch in collaboration with adidas to indulge the beautiful game – that's to say, the duo has turned icons of the game into waxy busts.
Everyone's got their favorites when it comes to candles. It feels like a rite of passage as your fall into your mid-20s, buying candles; one day, you're stringing together essays, and the next, you're wondering what your home scent should be.
Whether you're a LOEWE, Diptyque, or Le Labo kinda person, none have changed the game quite like cent.ldn.
Kickstarting its journey with a selection of collectible scents that channel the essences of London's most famous corners, cent.ldn has since propelled its offering far beyond the bounds of traditional candle craft through a rapidly growing catalog of collaborative partners.
From Tanqueray Gin to Nando's, its partners continue to surprise, all the while showcasing the versatility and seemingly endless possibilities of cent's wax creations.
Following what was a particularly hot year for adidas thanks to the World Cup and a string of beautiful kits across leagues, the German powerhouse tasked cent.ldn with the creation of a series of candles that immortalized its iconic football athletes.
From heroes on the pitch to wax busts, Ballon d'Or winner Karim Benzema, Arsenal frontman Gabriel Jesus, and Michy Batshuayi each feature within the line-up to uncanny resemblance.
For those looking to bring Bezema home, cent is running a giveaway via Instagram to make one of two of these unique candles your own, with entries open until Fenruary 1.