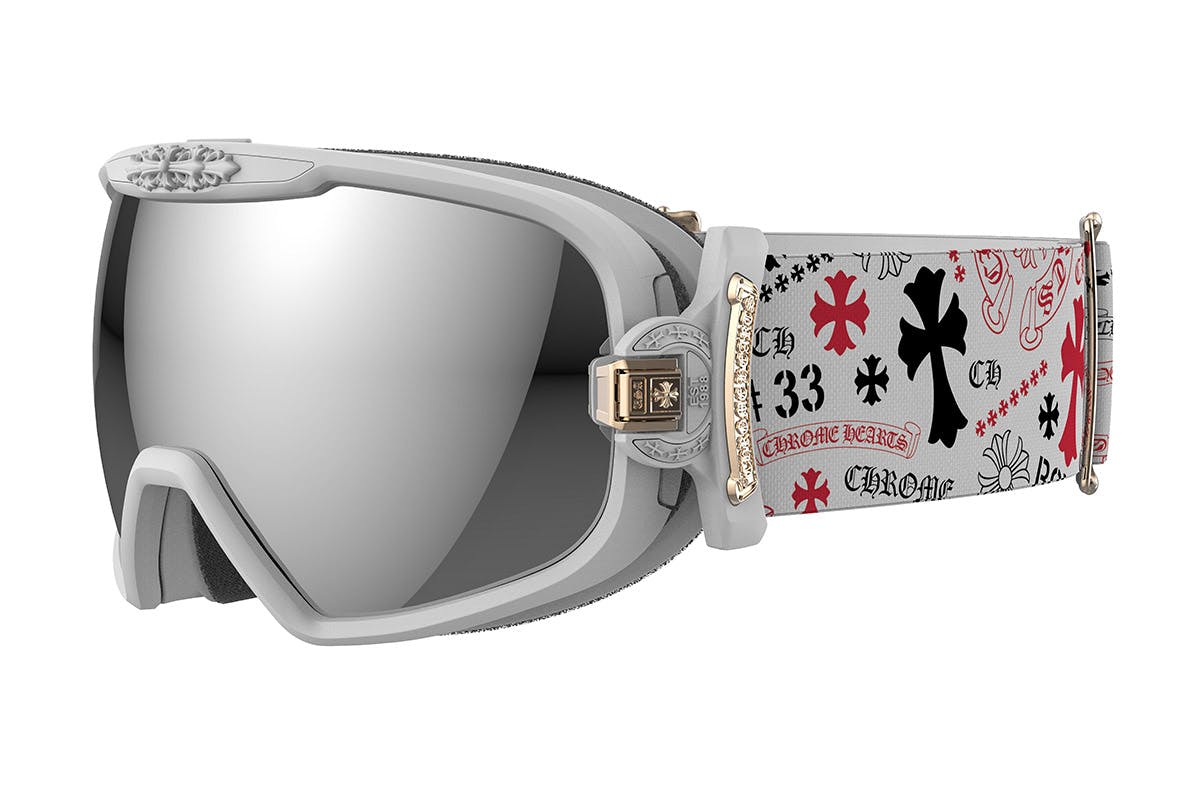 We've already selected some of the world's finest ski goggles ahead of winter but a new challenger has tossed its hat — or eyewear — into the ring. Chrome Hearts, maker of many exquisitely extra indulgences, has lifted the veil on its "Silver Morning" ski goggles, encompassing a quartet of ridiculously fancy styles.
Fitted with Carl Zeiss lenses — the German lens crafter of choice for many high-end camera companies and eyewear manufacturers — Chrome Hearts' snow goggles are no mere flex.
Oh, sure, the giant embellishments on the strap and silver accouterment on the lens itself ensure that no one will mistake these bad boys for ordinary eye protection, but Chrome Hearts didn't simply customize an existing creation as it occasionally does.
Instead, the American luxury label built these from the ground up with what it describes as "an exhaustive design process" that includes hydrophobic UV lenses and moisture-wicking foam.
These even come in a bespoke Lycra-lined hard-shell case to ensure that your Silver Mornings stay unscuffed en route to the slopes.
You can count on Chrome Hearts to come correct with ostentatiously extravagant add-ons, though, which is where the aforementioned sterling silver and 18k gold detailing comes into frame (no pun intended).
Available exclusively at Chrome Hearts' global flagship stores, the Silver Morning ski goggles reflect the brand's far-reaching, playful output that encompasses everything from apparel to toilet paper.
The cool thing about Chrome Hearts is that its taste for ornate accents is backed up by serious appreciation for artisanal design.
These goggles speak to that thoughtfulness, with just as much going on beneath the hood as on the surface — and there's plenty to see on the surface.