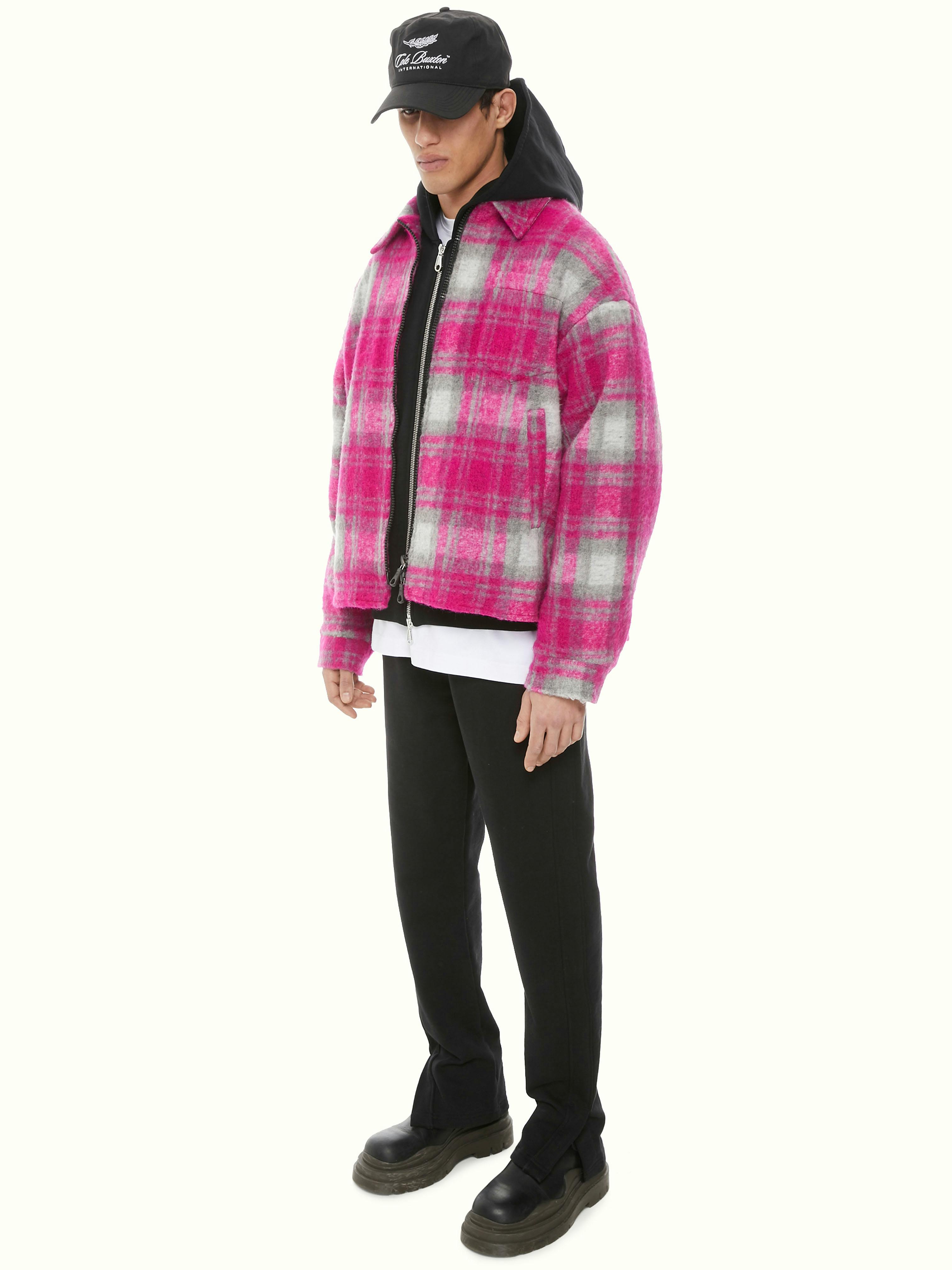 Cole Buxton's armory is growing – in a bid to start the year off on its strongest stride, it's balancing its fan-favorite Nylon Overshirt with two newly developed flannel options.
The last six months have been huge for the London-based luxury sportswear brand Cole Buxton. Under its umbrella of "Athletic Essentialism," its undergone massive growth, expanding its offering from wardrobe stape oversized tees and sweatshirt and pants sets to fully fledging into knitwear and outerwear.
Over a series of drops, CB's knitwear component has become a frontrunner for the brand, coming to include knitted two-pieces and cardigans, while outerwear introduced the Silk Down line-up.
In what was a clear step up for the team, Black Friday (albeit its challenges), set the stage for further exploration into additional styles – beginning with the Nylon Insulated Overshirt, which has lent its framework to the two new flannel styles.
The overshirt blends classic menswear with performance sportswear in the brand's signature boxy fit. Luxurious in fabrication and styling, the shirt comes crafted in Italian Nylon Gabardine, while the lining is recycled Thindown, offering peak levels of warmth to weight.
A quick sellout, its restock is welcomed by the CB fan base with open arms, as are the blue and pink flannel styles crafted from a custom brushed Italian milled non-itch woolen check.
Both colorways offer a contemporary nod to classic Americana styling, updated with the brand's distinct design approach and understanding of silhouette and layering.
Created in a limited quantity, you'll need to act fast to get your hands on one, with the blue style already selling out in full.
For more on Cole Buxton, take a lot at its inaugural NFT collection, and shop online now.