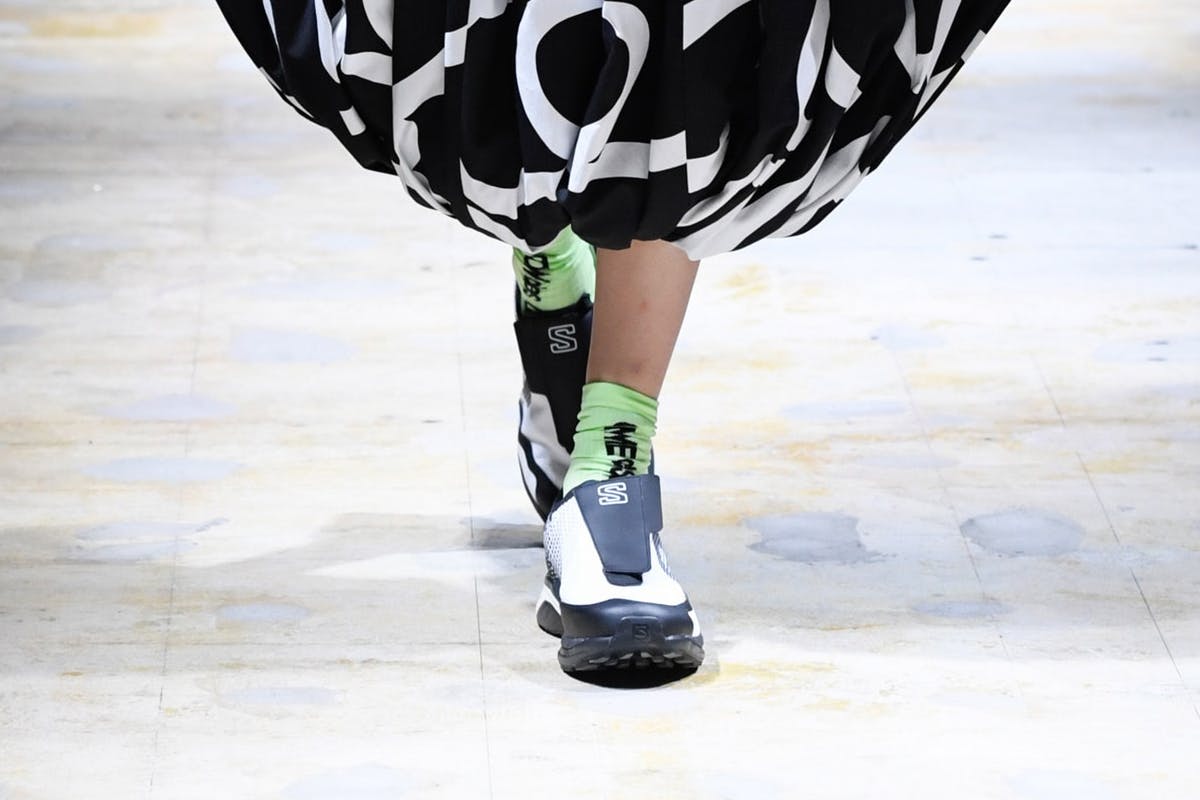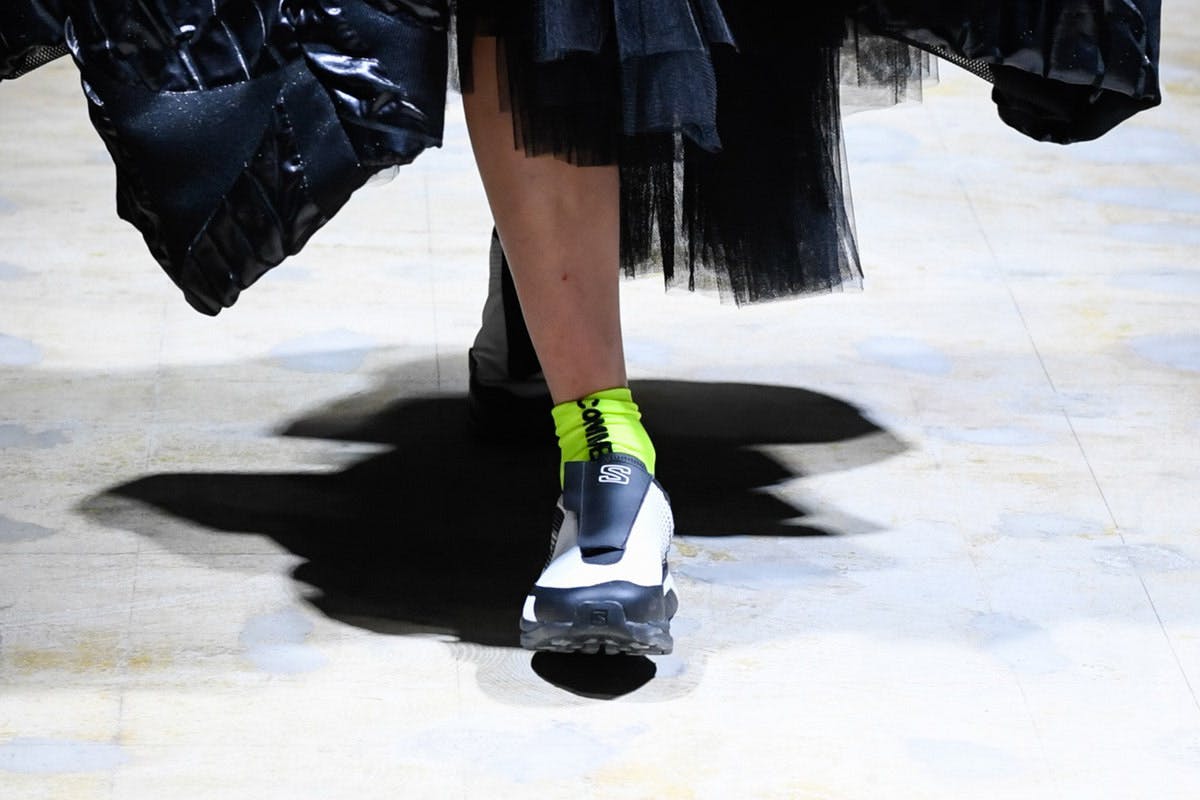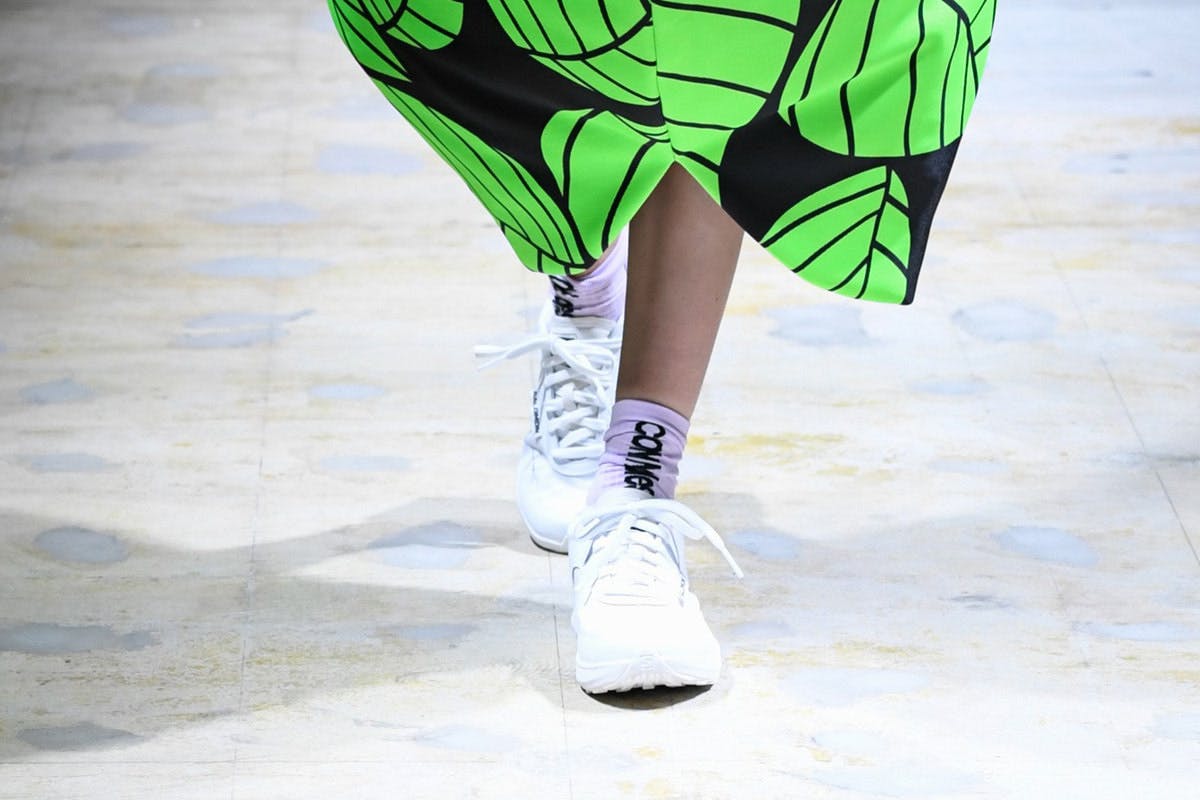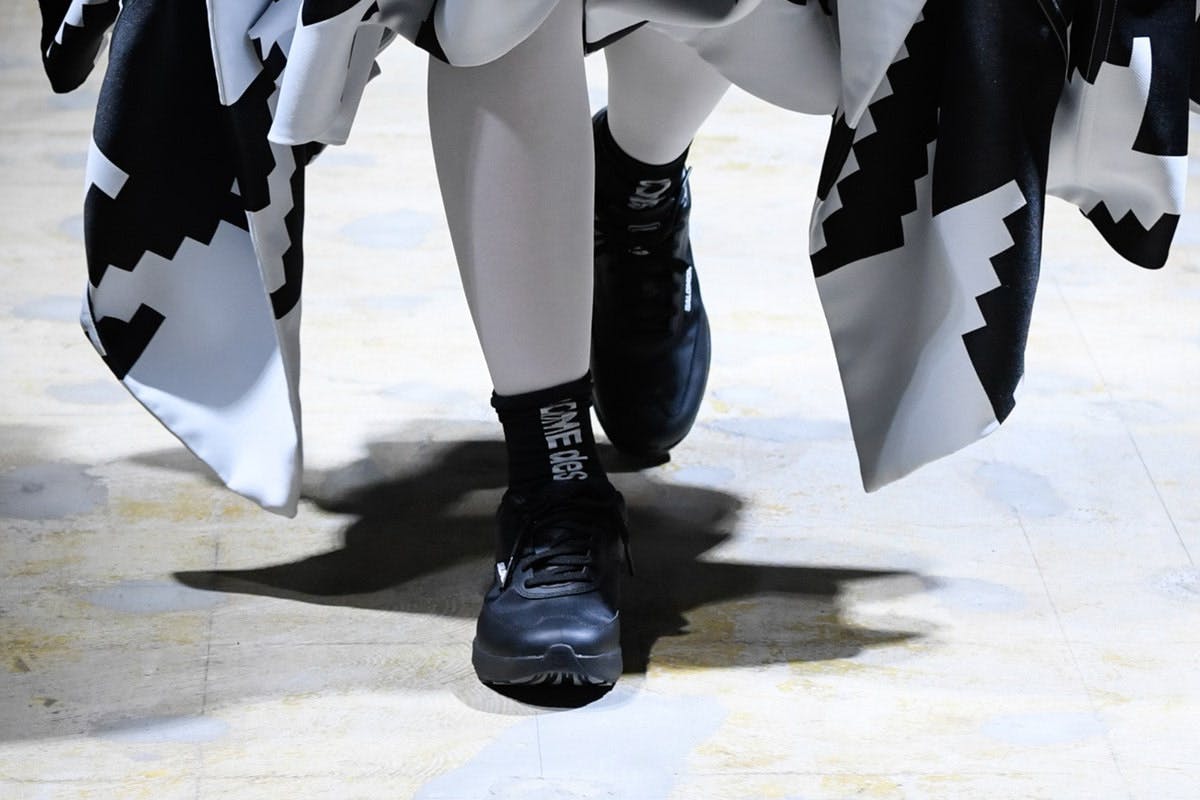 COMME des GARÇONS founder Rei Kawakubo has a famous disdain for high heels. Nothing wrong with a pump here or a platform boot there but the Japanese designer loathes a tall stiletto, so you'll never see 'em on her runways. She loves sneakers, though.
No surprise there: CdG sub-labels have served up partnerships with nearly every footwear brand under the sun, from ASICS to New Balance to Nike. In fact, each COMME runway is practically a first-look at next season's need-to-know silhouette.
Spring/Summer 2022 is already blessing us with a COMME des GARÇONS HOMME PLUS Air Max Sunder and Junya's new NBs but that's the tip of the iceberg. Or the tip of the mountain, if you'd like, because COMME des GARÇONS and Salomon are back together.
First seen in Spring/Summer 2021, COMME des GARÇONS x Salomon is a relatively new partnership but one that makes plenty of sense. CdG is always interested in sidestepping convention for something weirder and Salomon's star in the fashion world has risen exponentially over the past couple years, granting it the visibility to catch COMME's eye.
For SS22, the collaborative shoes are a little less adventurous than the platform runner and Mary Jane that the duo designed for SS21. Salomon provided two models as the basis of COMME des GARÇONS' latest partnership.
One model is either laced or zippered — hard to tell since it's got an S-branded lace cover. It has a dot matrix pattern in — what else — monochrome white and black.
The two other low-top leather runners are a bit more conventional: they're rendered in tonal leather and sport a COMME tag on the vamp.
Because COMME des GARÇONS is the mainline womenswear brand, the new Salomon shoes will likely be available in women's sizing, just like the first collab.
Expect product imagery, prices, and release dates by early 2022.
Shop more Salomon FW21 at Highsnobiety Shop
Want to keep browsing? Head to the Highsnobiety Shop for more products that we love.