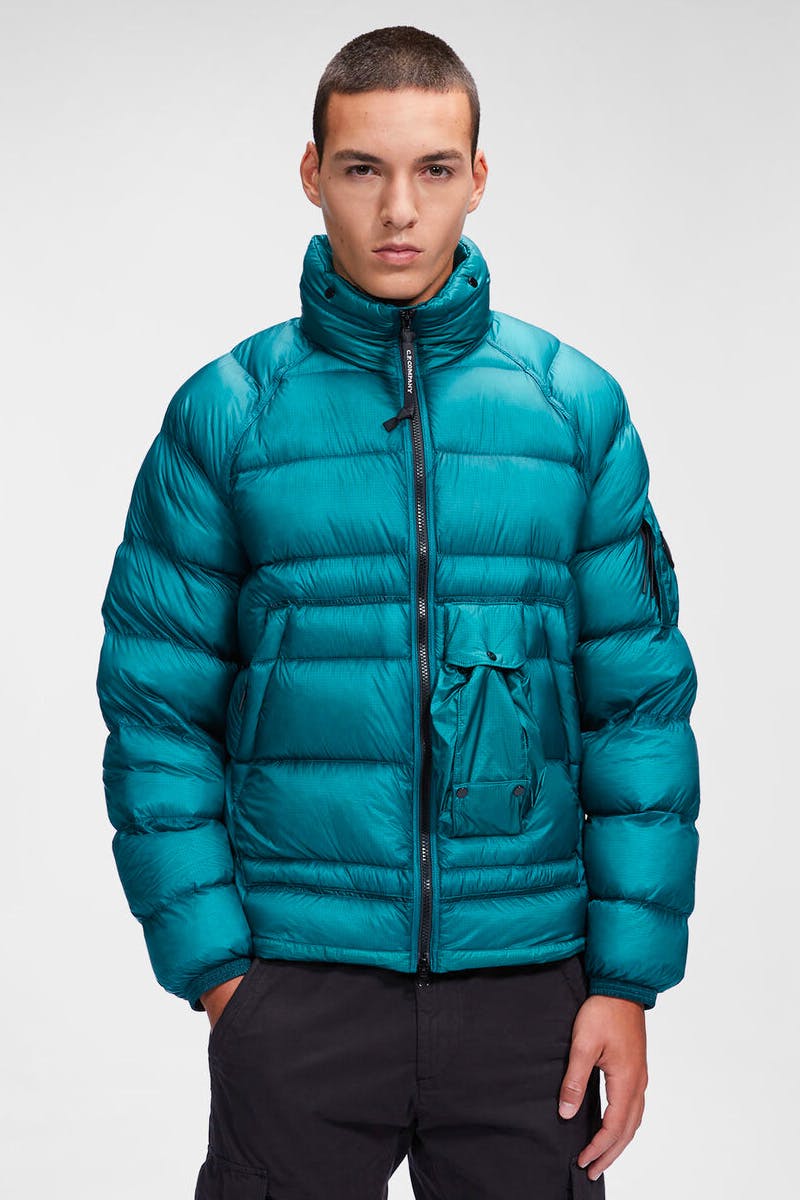 We're but days away from winter, with the coldest depths of the season yet to come. Boots in check, the right piece of outwear to stay fresh during a cold snap is essential, and judging by its presence on European streets, C.P. Company has achieved jacket of the season with its D.D. Shells.
The Fall/Winter season certainly has its favorites; you know, those pieces that surface from wardrobes across the globe year after year. I'm talking about the likes of Canada Goose's Macmillan or the winterized version of Carhartt WIP's Detroit jacket. Pieces like these are highly favored, and rightly so; they get the job done.
Despite the sheer frequency of jackets and coats on the market, filtering through them to find one suited to your needs and your style can prove somewhat of a chore.
At times, such as these, clear winners rise to the surface, kicking the legwork out from beneath you and bolstering your winter wardrobe for years to come.
C.P. Company and a top-tier outerwear selection go hand-in-hand, as history has proven, and FW22 is no different. With plenty of options available at consumers' disposal, it's the D.D. Shell range has reigned supreme.
D.D Shell, shorthand for Direct Down Injection, is a selection of jackets that have had their lightweight yet warming down directly injected into them, creating softer products than those of previous seasons.
Available as hooded and stand collar jackets, vests, Goggle jackets, anoraks, and more, the pieces have certainly proven their worth. If you knocked about in any European city over the past couple of months, you certainly would have spotted one or two in one of the various rich palettes available.
As someone that's been kicking about Manchester, Paris, and Milan in one, I can speak from experience when I see these do the graft and look sick while doing it. Jacket of the season? I'll say.