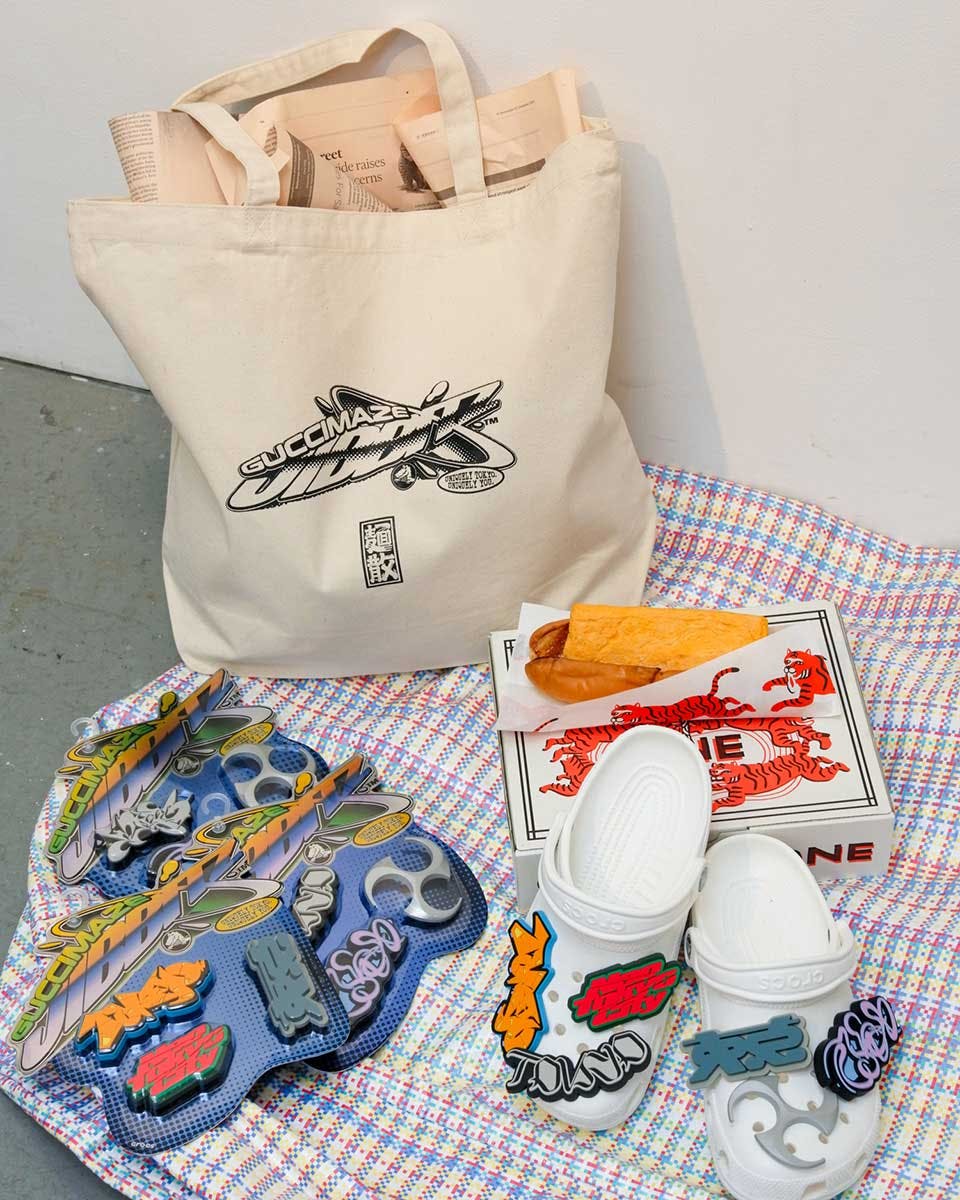 GUCCIMAZE's footwear dominance cannot be quenched, with his incredible adidas collab followed by this pretty nifty Crocs team-up, though no clogs were harmed in the making of this team-up.
In fact, no clogs were even altered in creating this collab: GUCCIMAZE isn't dropping special Crocs, just some massive Jibbitz charms.
Jibbitz are the charms that fit into the holes of a pair of Crocs, so named for the company that used to manufacture them before Crocs snapped it up in 2006.
GUCCIMAZE's Crocs collab — the artist's second — focuses entirely on those little Jibbitz, yielding gigantic rubberized charms that come in equally beefy packaging.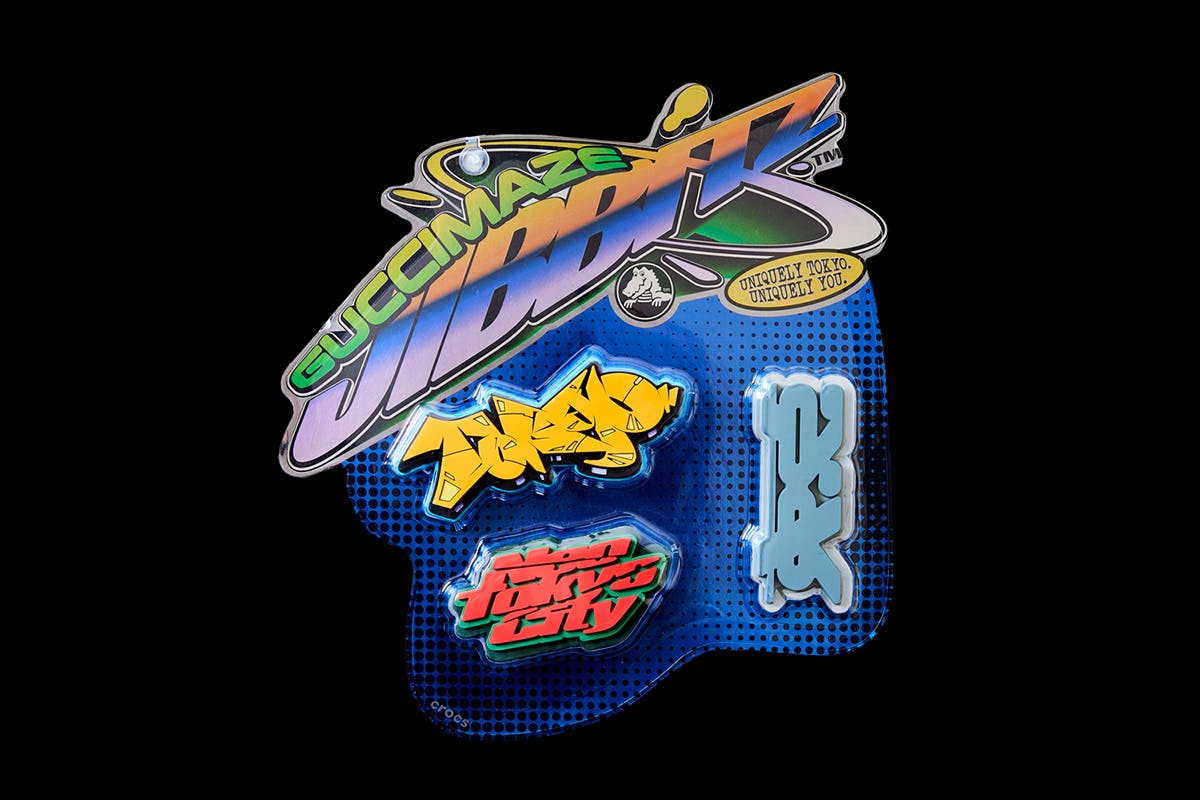 Each collaborative GUCCIMAZE Jibbit (is Jibbit singular for Jibbitz?) is steeped in his personal history, showcasing his old-school graffiti tagging style, personalized tri-angled logo, and some stylized Kanji.
atmos, mita sneakers, Crocs' Japanese web store and other outlets will drop GUCCIMAZE's new Jibbitz collection on March 30, with a pop-up planned at Shibuya-based eatery Menchirashi (麺散 in Japanese), complete with chef'd-up hot dogs to GUCCIMAZE's standard and bespoke tote bags.
It's all part of the GUCCIMAZE experience, a wild world full of fun Y2K-inspired graphics (one of GUCCIMAZE's core logo inspirations is the Monster Energy can, for reference).
Born Yuta Kawaguchi, GUCCIMAZE is based in Tokyo and has garnered an international following on the strength of his inimitable graphic flair.
Past projects include graphic assistance on Nicki Minaj's Queen and Boiler Room merch, with most of his work coming from overseas clients.
GUCCIMAZE has plenty of local cred, though: he was an associate editor on YOSHIROTTEN's graphic design-centric PAN magazine and still does lots of local projects, like logos for local brand ReVers3:x and RAVE RACERS.
And, now, he may well be known for designing some of the world's fattest Jibbitz.
Shop our favorite products