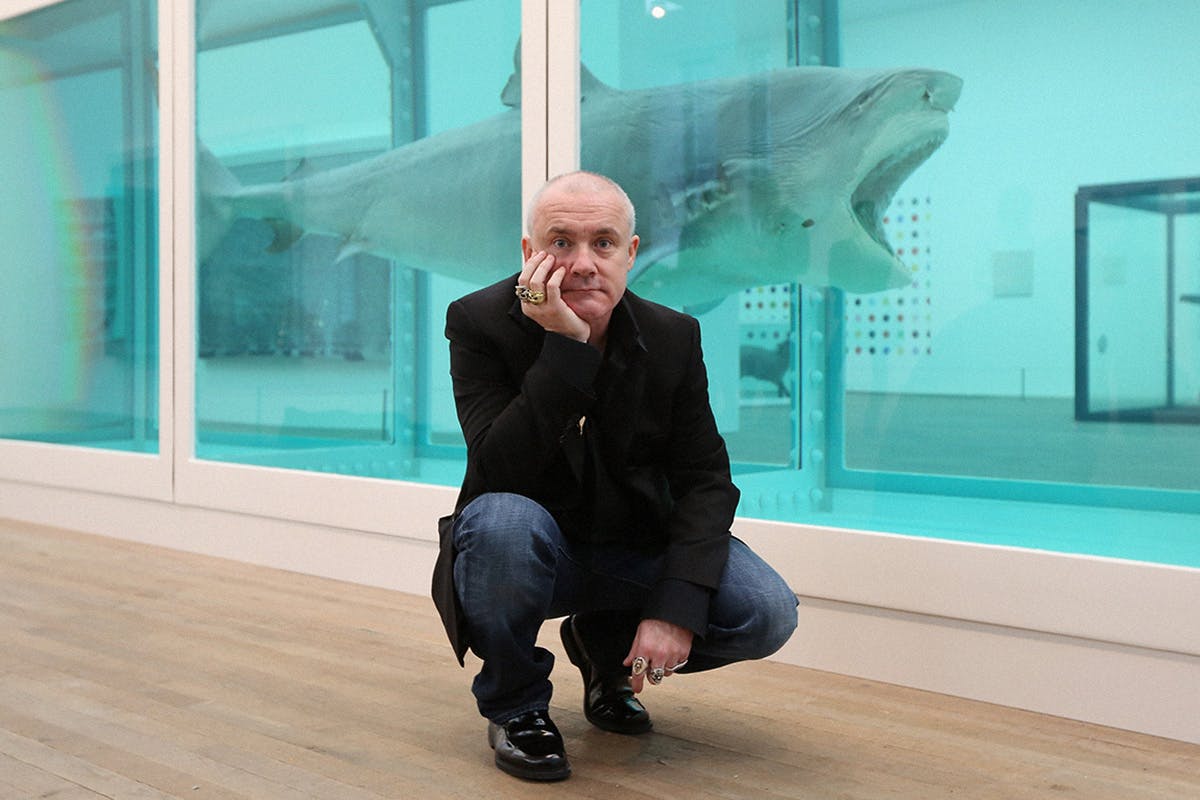 Another day, another NFT. We've seen the popularity of the digital blockchain technology investments skyrocket in the past year, being used by big names like Sotheby's and established artists all over the world, and the latest to jump on the digital trend is Damien Hirst.
Titled Currency, Hirst's project isn't just one artwork – there are 10,000 of them. Each piece exists physically on uniform pieces of paper featuring multicolored dots, and have all been signed, dated, and titled. The artworks cost $2,000 each and can be purchased with Ether, Bitcoin, USD Coin, Dai, credit and debit cards, and come as a digital NFT version of the original piece.
But here's where it gets interesting. After two months have passed, owners can choose to redeem their NFT for the physical piece (with the digital artwork being destroyed) or choose to keep it as an NFT. Unclaimed physical works will be exhibited by Damien Hirst himself after a year has gone by, and will then be destroyed and exist only in their digital format. This way forces collectors and buyers to choose which version they prefer. "It's often said that money corrupts art," Joe Hage, Damien's advisor who's helping to launch the project, told Bloomberg. "But this is an attempt of art corrupting money."
If you'd like to own a piece, you can take a look at each of the 10,000 pieces online and register your interest in buying one. You can also learn more about the collection, as well as the unique characteristics found in each piece. The registration period will remain open until July 21.