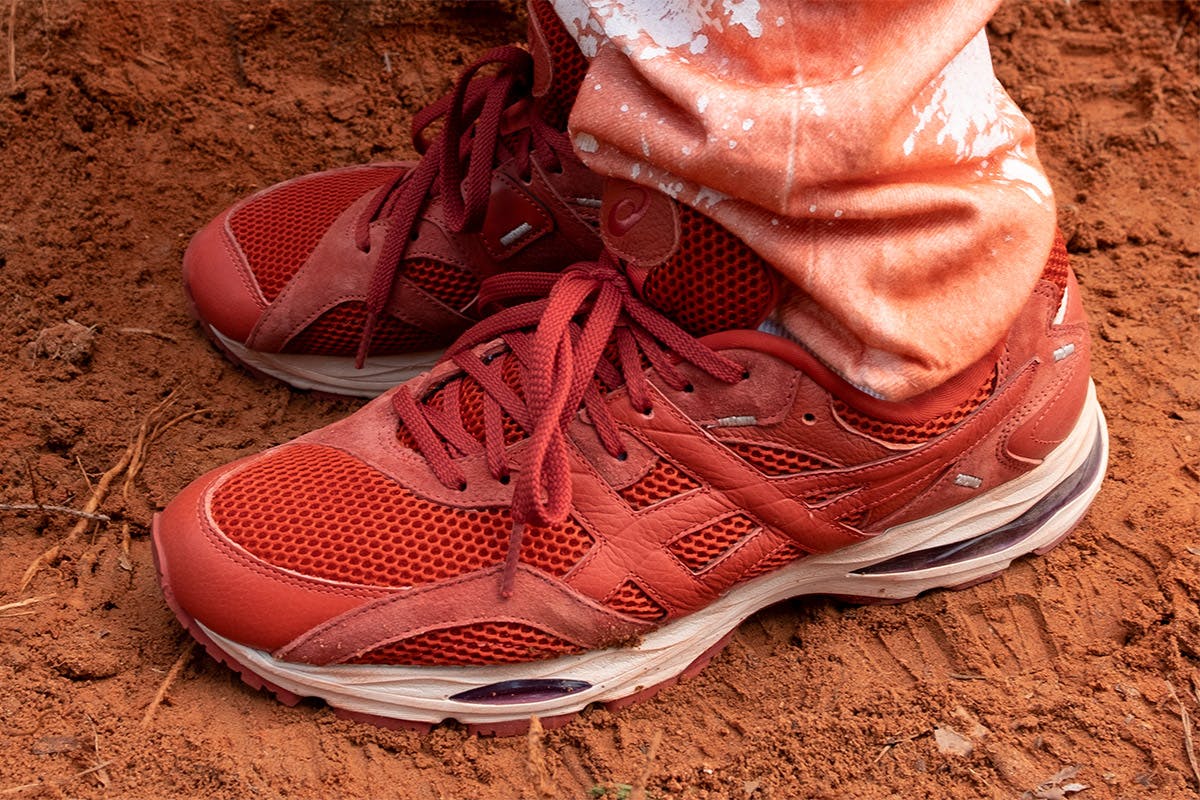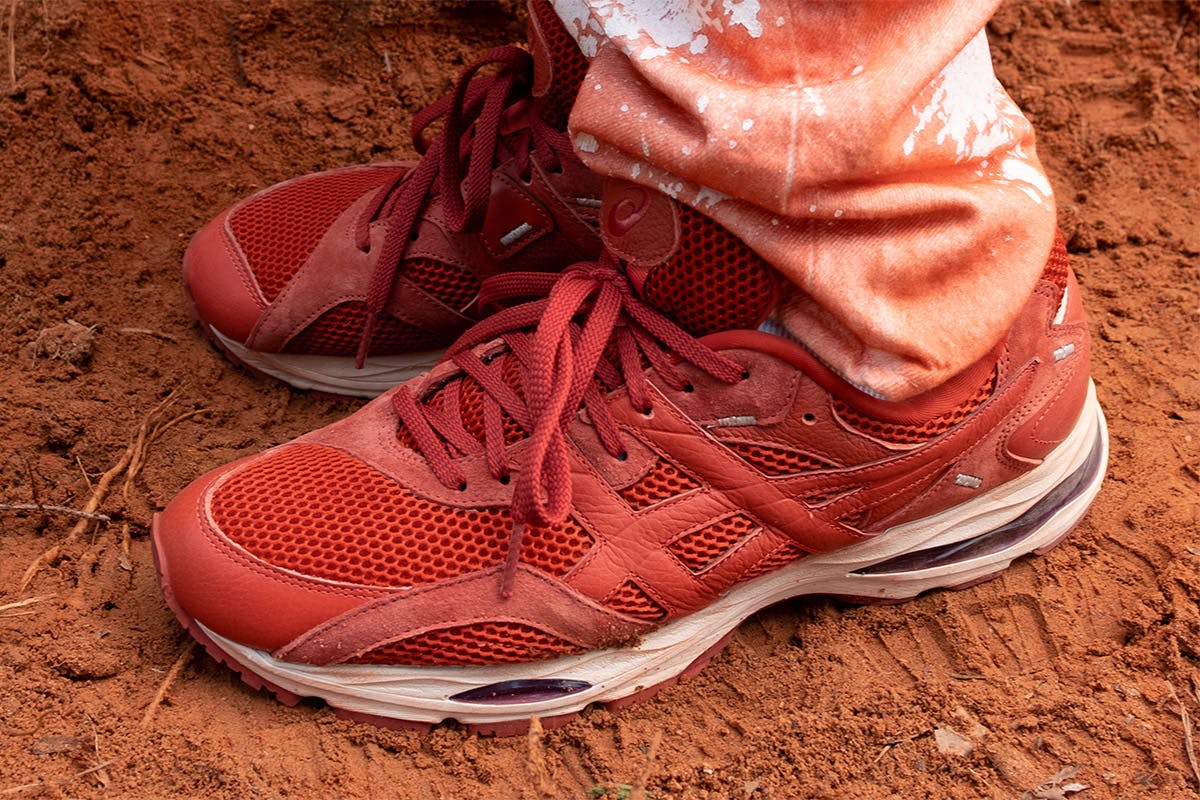 When Tremaine Emory teased an upcoming Denim Tears x ASICS collaboration on his Instagram last month, the sneaker community was quick to take notice. Emory is one of the industry's leading storytellers and product makers, so whatever was cooking was likely going to be good.
As part of his debut ASICS collaboration, Emory reworked two colorways of the GEL-MC Plus, an archival style that is being revitalized through this project.
Emory is known for powerful, clear, and concise messaging — whether through collaborations such as his Converse Chuck Taylors or in-house designs such as the cotton wreath jeans and Black Jesus collection. This ASICS collaboration is no different, as it tells a story that's very personal to Emory.
"If I'm not telling a story that's meaningful to me, then it's ultimately pointless," he tells me. "This is a story that existed before I was born. Red clay and Georgia. My parents would send me down there from New York to stay at my grandmother's, and we'd run around and play in the red clay. It would get everywhere."
But it's not just the memory of dusty sneakers that prompted Emory to use his childhood summers as inspiration for the project. The story goes much deeper than that.
"I don't want to call the red clay inanimate, because it's not. It's a part of Earth. Things start to take on a soul if you pay attention to them," Emory explains. "When I go back home now, I see the changing landscape and how Georgia's roads are getting paved. There is less and less red clay visible to the eye. My grandmother's road, up until recently, was red clay. Now it's paved."
Emory calls it an abstract nostalgia of Georgia and the summers spent playing in the dirt. Many of his expressions are more direct, but some — like this one — are less so.
"This story is something I've talked about before. If you listen to the podcast, see my posts on the 'gram, then you've heard me lament about it at some point," he says with a wry smile. "You can almost go on a little treasure hunt to figure out [the meaning of it]. Or maybe you'll never figure it out, and then you're just like 'Hmmm, it's just red dust.'"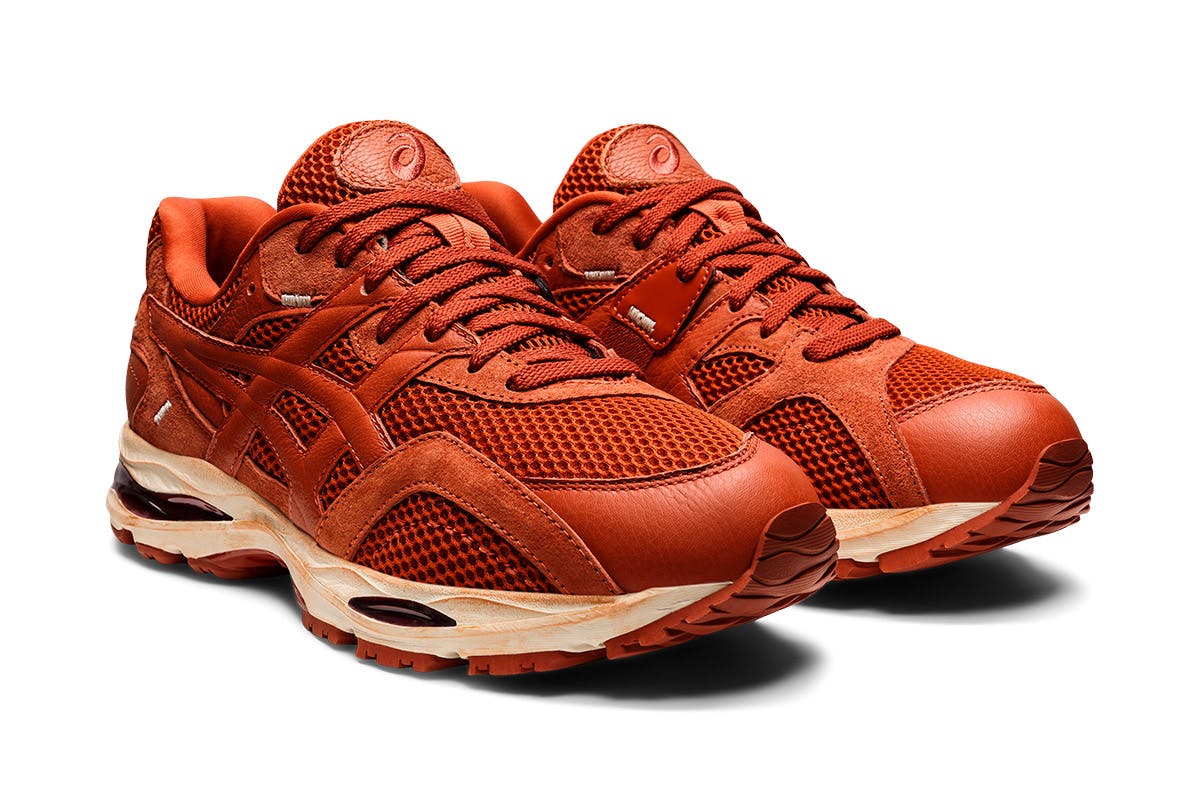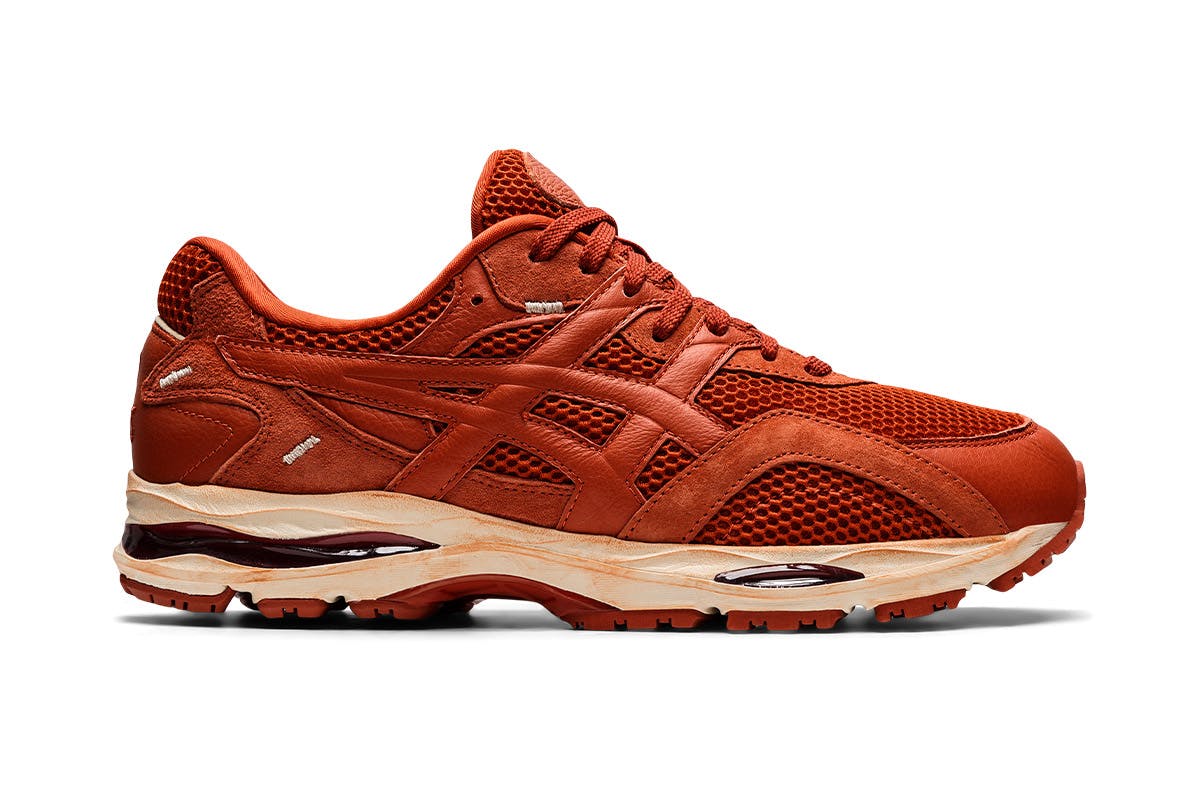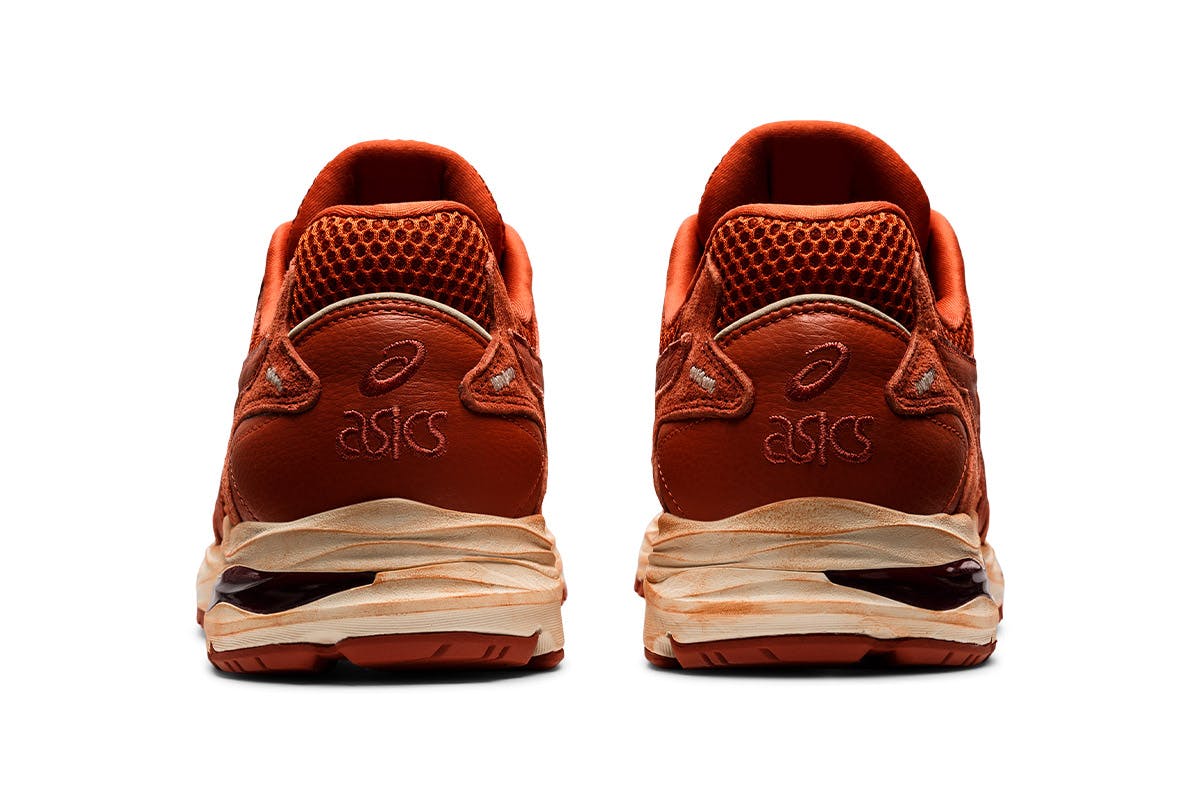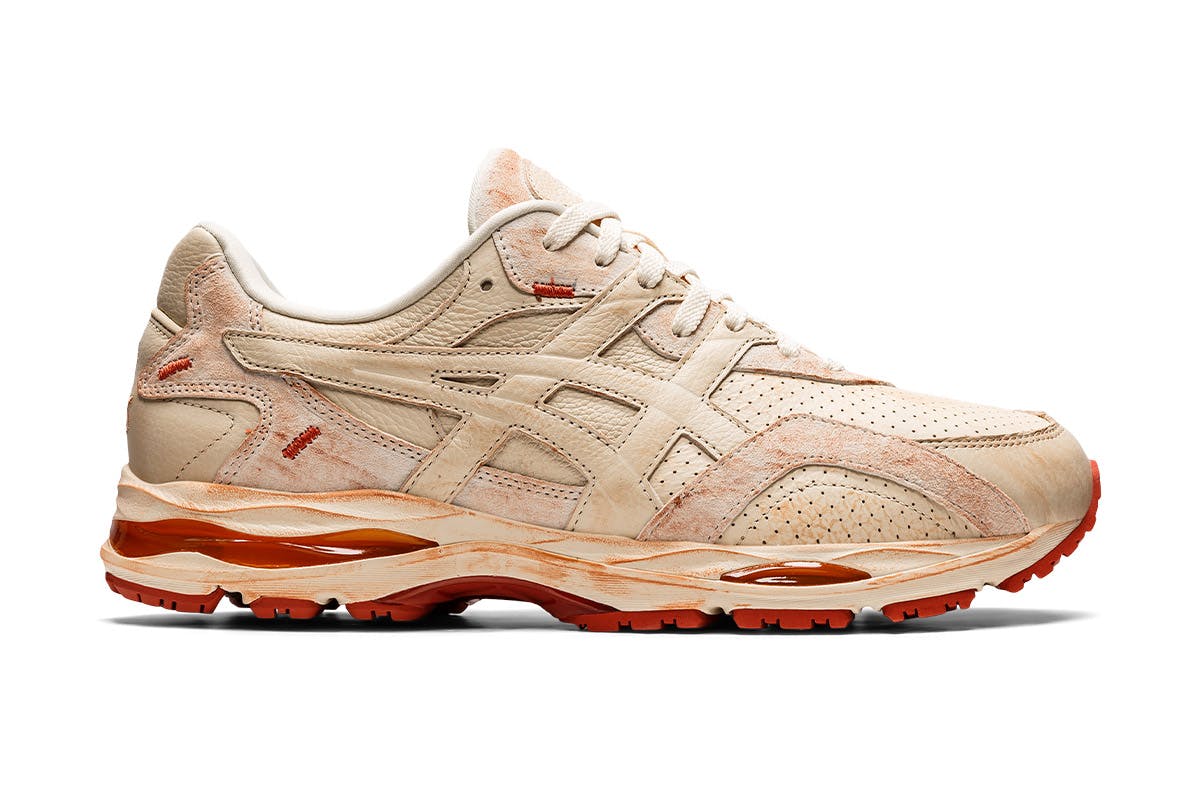 To Emory, storytelling is of the utmost importance, even more so than the product itself. "I don't just want to do a color up. I want to create an abstract memory through these sneakers. A feeling that I've talked about and, more importantly, a feeling I feel," he says. "It's been in my head since I was a child, and that's what I've taken up doing currently: using clothing as a Trojan Horse. A canvas for stories."
With the frequency of sneaker releases at an all-time high and more products than ever out in the world, it gets harder and harder to stand out. Some brands or creatives tend to go for a more is more approach when trying to grab attention — like Nike's newfound fascination for three-way collaborations.
Emory, on the other hand, keeps things simple. While he stresses that he's grateful for every ounce of support he gets from his friends, family, and fans, he's adamant that he creates for himself and focuses within, allowing the rest to come... or not.
"Focus on the things that are going good for you and what you can do to make things go better," he explains. "I'm not in competition with cats, man. We all do it our own way, and the people choose if you're poppin' or not. But you choose if you feel good about what you're doing and if it's meaningful to you."
That's why the opportunity to tell the story of Georgia red clay and bring to life his memory of summers spent playing in it are more important to Emory than the stereotypical notion of success.
"There's so much going on in the world. This fashion shit, it's not that important. The stories are important," Emory stresses. "But as far as the actual tactile items, it's not that important."
While Emory finds his own meaning in his stories and products, something he stresses is more important than having the biggest release of the year, he does believe that people should be exposed to these stories, which is why his storytelling has been so consistent over the years.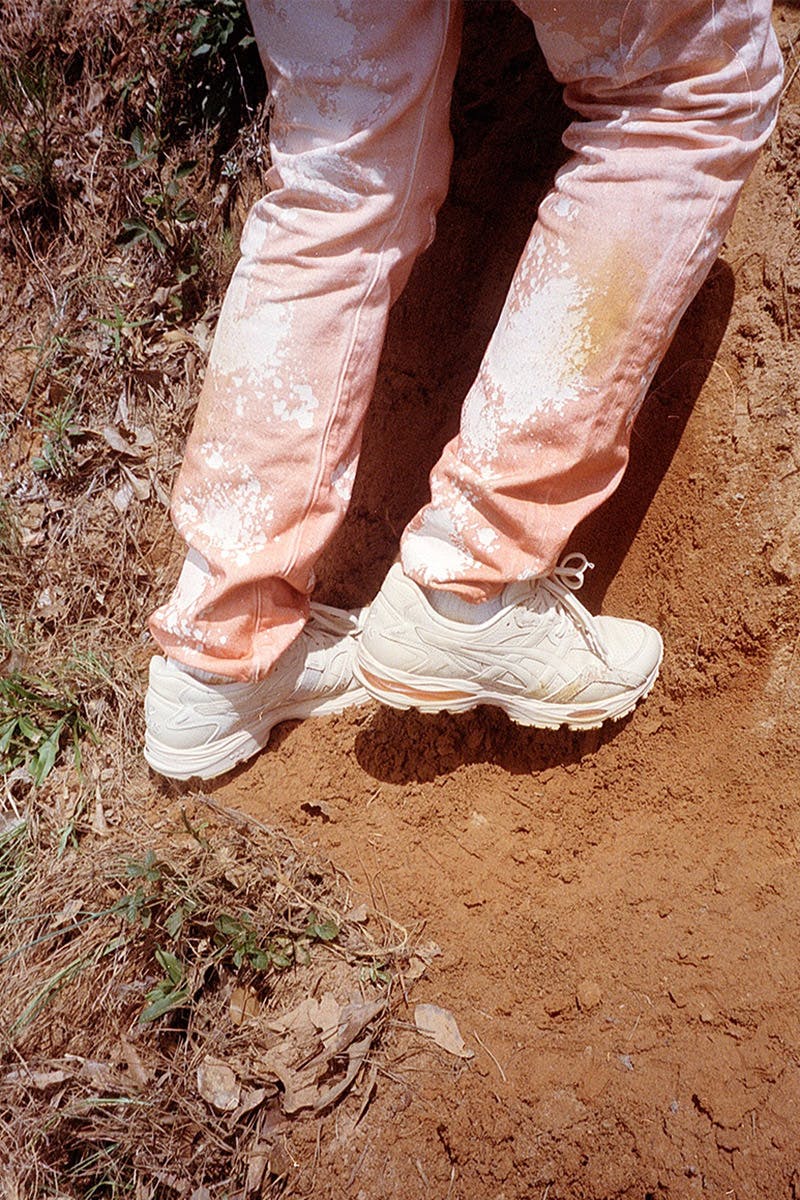 "There have been other brands telling African-American stories, but the algorithm didn't exist to help pump it," Emory says, conscious of the fact that timing and luck play a big role. "These stories about what people and cultures go through need to be told. Clothing is a great tool for that, because people at this moment in time are fanatical about menswear and specifically sneakers. People are paying more attention to that than TV."
When Emory's sneakers are released, they will represent another feather in his cap. It's a cap that now boasts a MET exhibition alongside an ever-growing catalog of stories that contribute to making the streetwear and sneaker scene as great as it is. But it's also a cap that has been a long time in the making, much like the ASICS collaboration.
"You would think that someone just pops up. Like I pop out of nowhere and am just doing my thing," says Emory. "I would say 40 percent is the community that has been supporting me, 10 percent is me and whatever talent and hard work I put into it. And 50 percent is just luck and timing."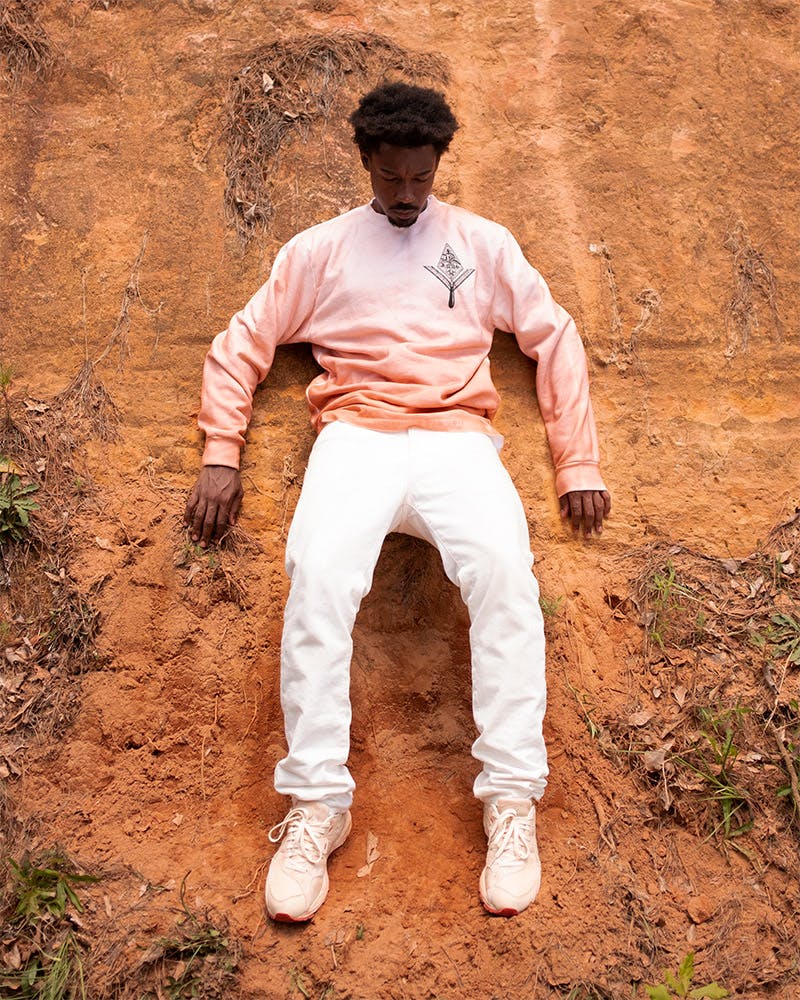 This ASICS collaboration came to life thanks to longtime friend Angelo Baque, who has his own relationship with ASICS. "I've known Angelo for 15 years. Maybe more," Emory reveals. "He's seen me grow and continue to put myself out there. That's the way it works. People need to see you put yourself out there for them to want to help you. Fifteen years of friendship, hard work, and luck have gone into getting this opportunity to work with ASICS."
As for why Emory chose the GEL-MC Plus? "With a lot of this shit, I just shoot from the hip. It's just a gut feeling," he reveals. The fact that the sneaker was designed by legendary GEL-Lyte 3 designer Mitsui-San was just the cherry on top.
The Denim Tears x ASICS GEL-MC Plus is set to be released on September 28 via denimtears.com. A wider release is scheduled to follow on October 15.