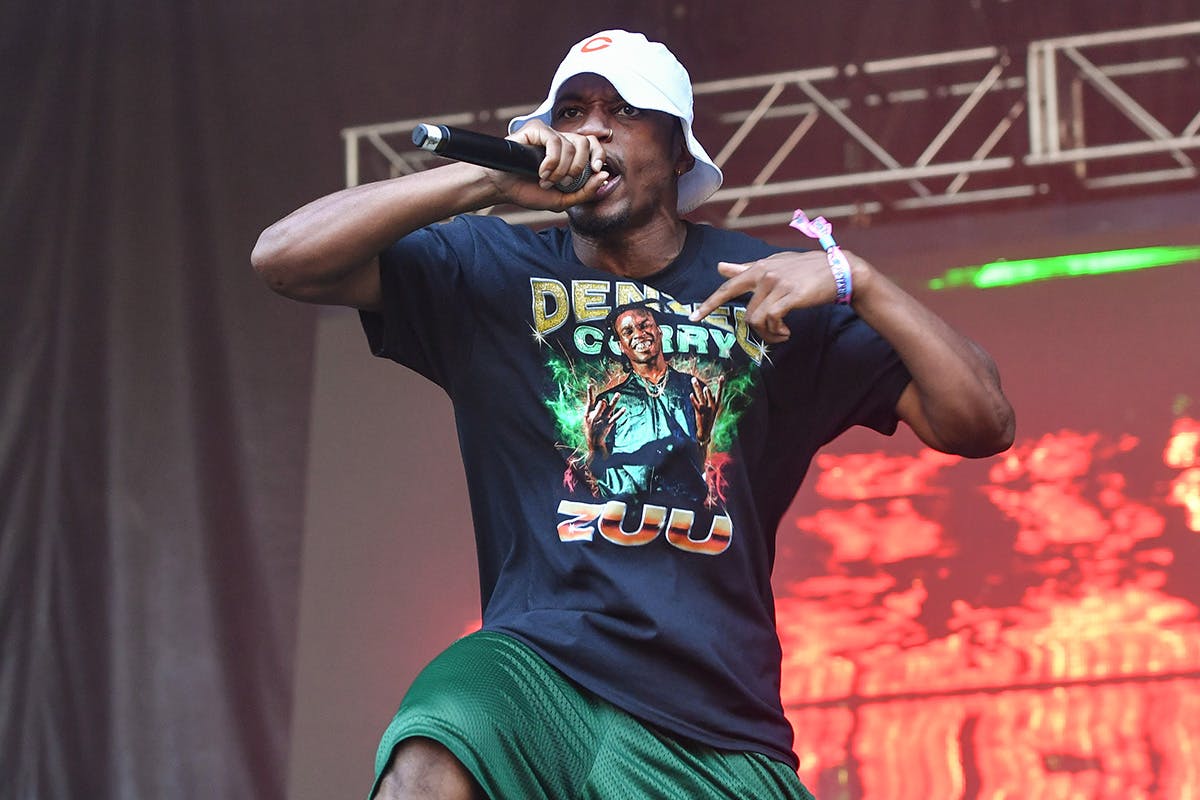 Denzel Curry and Kenny Beats just surprise-dropped a collaborative album titled UNLOCKED. The eight-track release, entirely produced by Kenny Beats, is also supported by a visual album.
Last night, the duo teased the project in the most era-relevant way: faking online beef. Denzel Curry fired angry tweets aimed at Kenny Beats, and then the two went on Instagram live to double-down on "the feud." The fake argument was over Kenny Beats "leaking" the album and its visuals, which open with a skit of Curry pulling up to the studio to confront the producer.
This isn't their first time working together — Curry previously appeared on Kenny Beats' Youtube show, The Cave.
Watch the visuals for UNLOCKED below, and scroll down to stream the project.