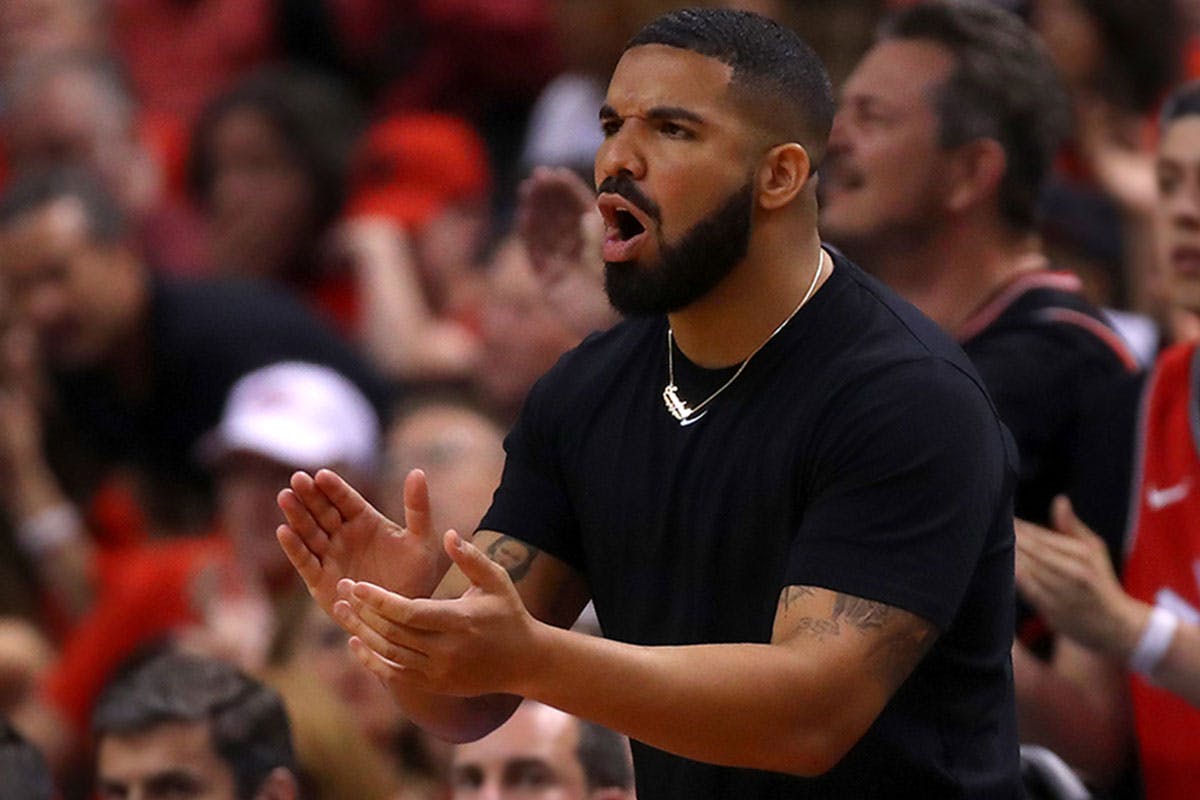 After winning the NBA championship this year, The Toronto Raptors were finally presented with their championship rings, and of course, Drake (aka the team's unofficial mascot) was also given a team ring.
The Associated Press reports that the impressive pieces are "the biggest championship rings in NBA history." The rings each contain over 650 diamonds, as well as 16 rubies — representing the number of playoff victories required to win the title. On the face of the ring, the Toronto skyline is depicted in diamonds above the word "North" spelled out in diamonds inside a golden chevron. Check out the statement piece below.
But one ring obviously wasn't enough for Drake. To commemorate his team's title run, the Raptors ambassador designed an insane custom ring that gives the champions a run for their money.
Designed by Drake himself, the piece was made by celebrity jeweler, Jason of Beverly Hills. The blinged-out piece features the team mascot on the face and has "The Boy" engraved across the top. What's more, Drake's custom contains more diamonds than any other championship ring in NBA history, with an insane 30 carats. Check out Champagne Papi's custom bling below, estimated to be valued at over $150,000.
For a deeper dive into Drake's world, watch the video below.