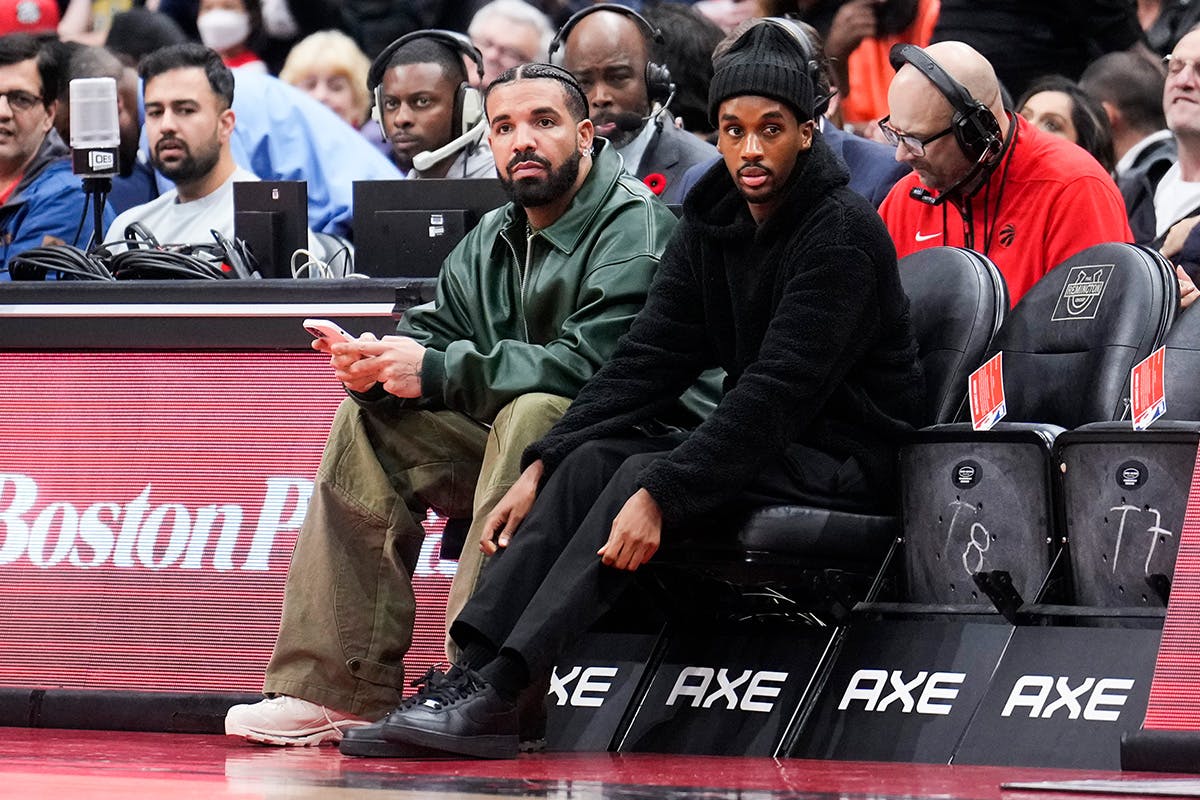 There's something about Toronto Raptors vs. Chicago Bulls games that forces Drake into his Gorpcore bag. Perhaps it's the rivalry. Maybe it's the need to represent his hometown; you know, give them a little high-performance style to bring the game to a winning close. Whatever it is, Drake's back to it, courtside in a pair of Salomons.
It's fair to say that Drizzy, like Her Loss partner 21 Savage, knows how to ride a wave.
Musically, this has kept him a step ahead, widening his audio sphere to include reggaeton, dancehall, grime, afrobeats, house, and plenty more. This has been core to securing and cementing his international appeal, and it's a strategy (whether conscious or not) that the star has also applied to his wardrobe choices.
Gorpcore is huge. It's a trend that's maintained huge momentum over the past couple of years. You'd struggle to knock about town or attend a rave or festival in the UK without spotting plenty of Arc'teryx, Maharishi Snopants, Salomons, and the like. I, too, am guilty of owning a few too many shell jackets and XT-6s.
As the trend seemingly reaches a peak, Drake has gotten involved. Brands like Arc' and Klättermusen were littered throughout his music video for "Sticky" earlier this year, which also highlighted a move towards technical outerwear from NOCTA.
All the way back in February, the Canadian rapper was spotted courtside at a Raptors vs. Bulls game with his son Adonis, sporting a pair of ROA
Fast forward to now, and once again, a pair of cargos are paired with some slick gorpcore kicks. This time around, Drake sports a pair of Salomon Quest 3 4D GORE-TEX boots in "Turtledove/Vintage Khaki."
The slick boots just touched down as part of Salomon's FW22 ADVANCED offering, bringing forward a three-piece selection of new colorways of the fall-ready boots. As a result of the Drake effect, they're already sold out on Salomon's web store.
Gorp Drake for the NBA – is it a thing? Well, we're 2 for 2 now. Let's check back in when the Raptors and Bulls next face-off, shall we?
Shop our favorite products