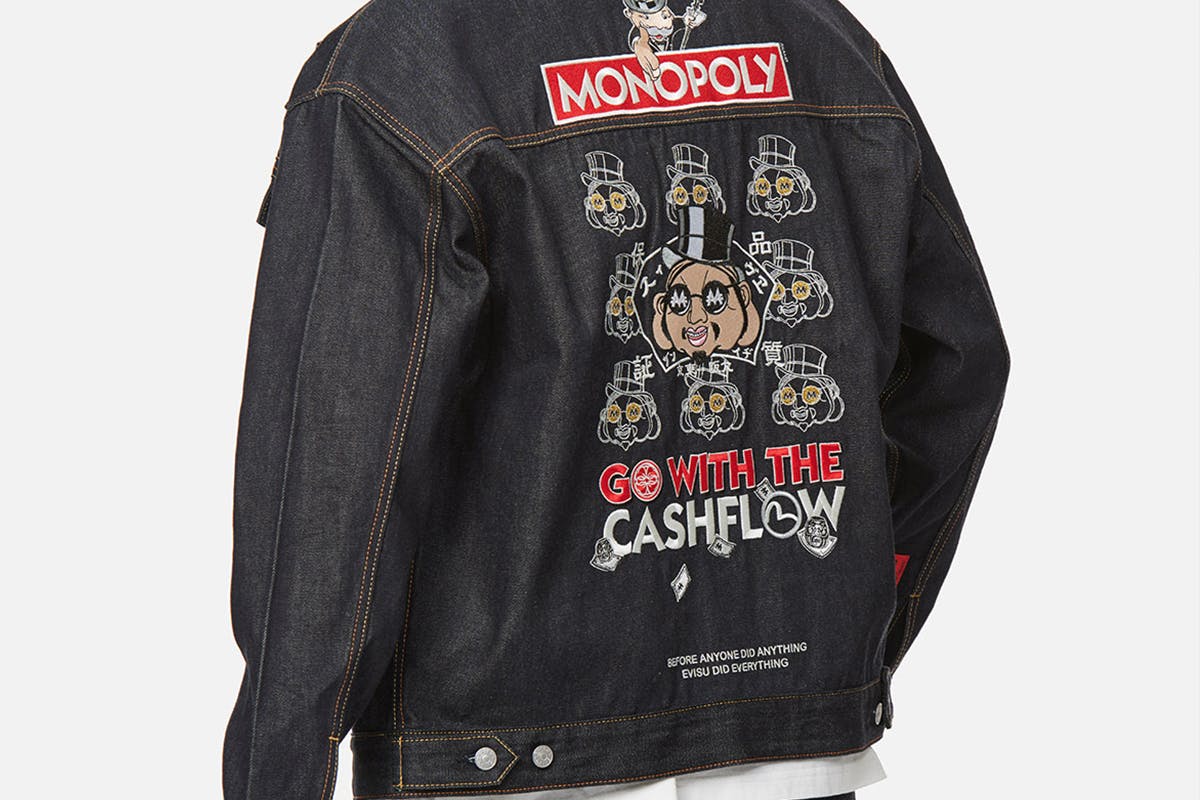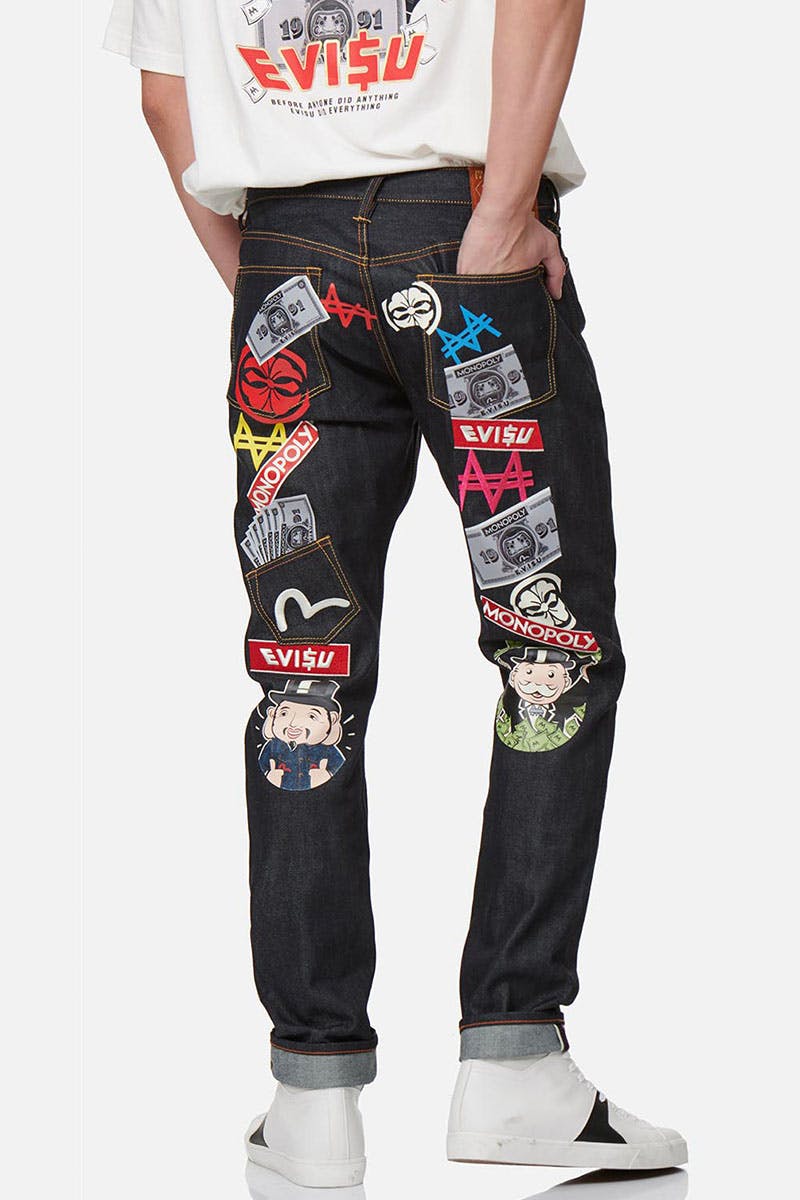 Forget top hats – Mr. Monopoly is getting a certified streetwear makeover courtesy of Japanese denim experts, EVISU. 
With the holidays just behind the heels, I have no doubts that many readers will be having flashbacks of a family game of Monopoly gone bad. Someone's crying, colorful paper money litters the table, and little metallic trinkets clang as they're collected. We'd have it no other way. 
High emotion competitiveness of the board game aside, Monopoly's latest trick lands EVISU in the same vein as KITH, with a streetwear capsule that somehow makes perfect sense. 
EVISU's dirty thirty celebrations that dominated the tail-end of 2021 with limited collections, a Year of the Tiger capsule, and two Palace collaborations, look to continue past the new year. 
For its first capsule collection of 2022, EVISU passes GO, collects its $200, and gives new life to the board game that first came to fruition in 1935. 
All of the familiar characters and motifs that we know and love are present and accounted for within the unexpected collaboration – you'll find the classic Monopoly logo, Mr. Monopoly himself, chances cards, and colorful paper notes decorating a range of EVISU classics. 
The result is a 12-piece collection that includes denim jackets, jeans, a sweatshirt, a T-shirt, a pouch, and more. 
For those that really take their Monopoly game seriously, a collectible co-branded board and wooden card vault will be available to buy. Be warned – the prices are pretty eye-watering. 
The full EVISU x Monopoly collection will be available via designated boutiques in mainland China, Hong Kong SAR, Macau SAR, and Singapore from January 8.