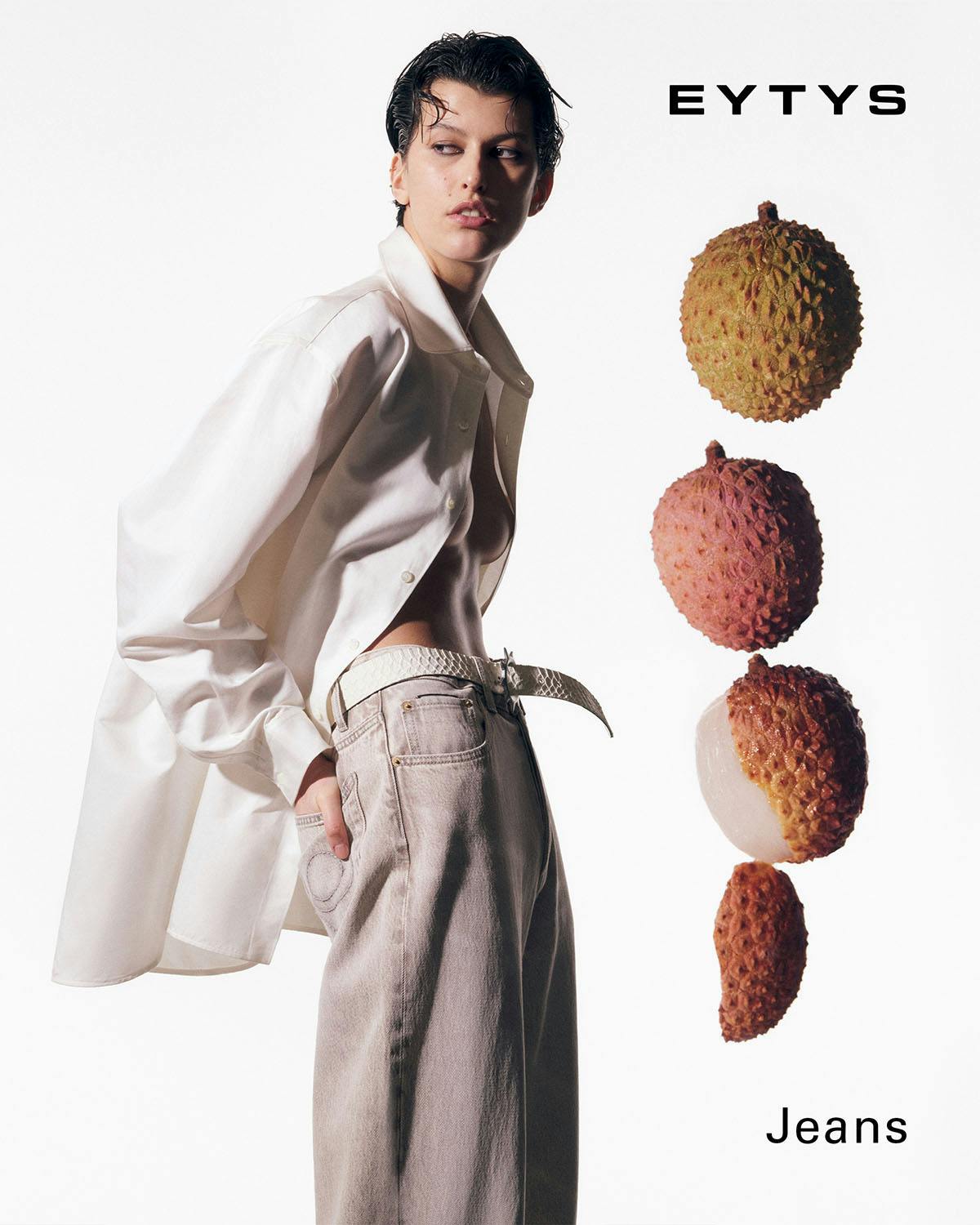 Brand: Eytys
Season: Spring/Summer 2022
Buy: Online at Eytys' website
Editor's Notes: Eytys, the Scandi shoe brand beloved for its chunky footwear, launched a new denim campaign that rivals the unabashed sexiness of Brooke Shields' famous "My Calvins" moment.
Styled by Ib Kamara, the campaign features a series of strapping models in their Eytys, accompanied by a piece of produce. Most notably: Omar Sesay dons a pair of purple jeans that match a giant eggplant superimposed next to him.
Who knew a denim campaign could also be a thirst trap?
As for the jeans themselves, don't expect to see any skinnies (sorry, Boomers). For spring, the Benz — a mid-rise silhouette with a baggy fit — is revamped in eggplant purple, cool gray, and a marbled, bleach-blue colorway.
The new styles come in the wake of Eytys' rebrand. Earlier in March, the label unveiled a new logo, a softer design intended to suit a wider range of product categories. Already a footwear mainstay, Eytys aims to bolster its apparel business with the visual pivot.
"This new identity is a major step for us becoming a global ready-to-wear brand," co-founder Max Schiller told WWD.
Take note — Eytys is taking over the world, one eggplant-filled campaign at a time.