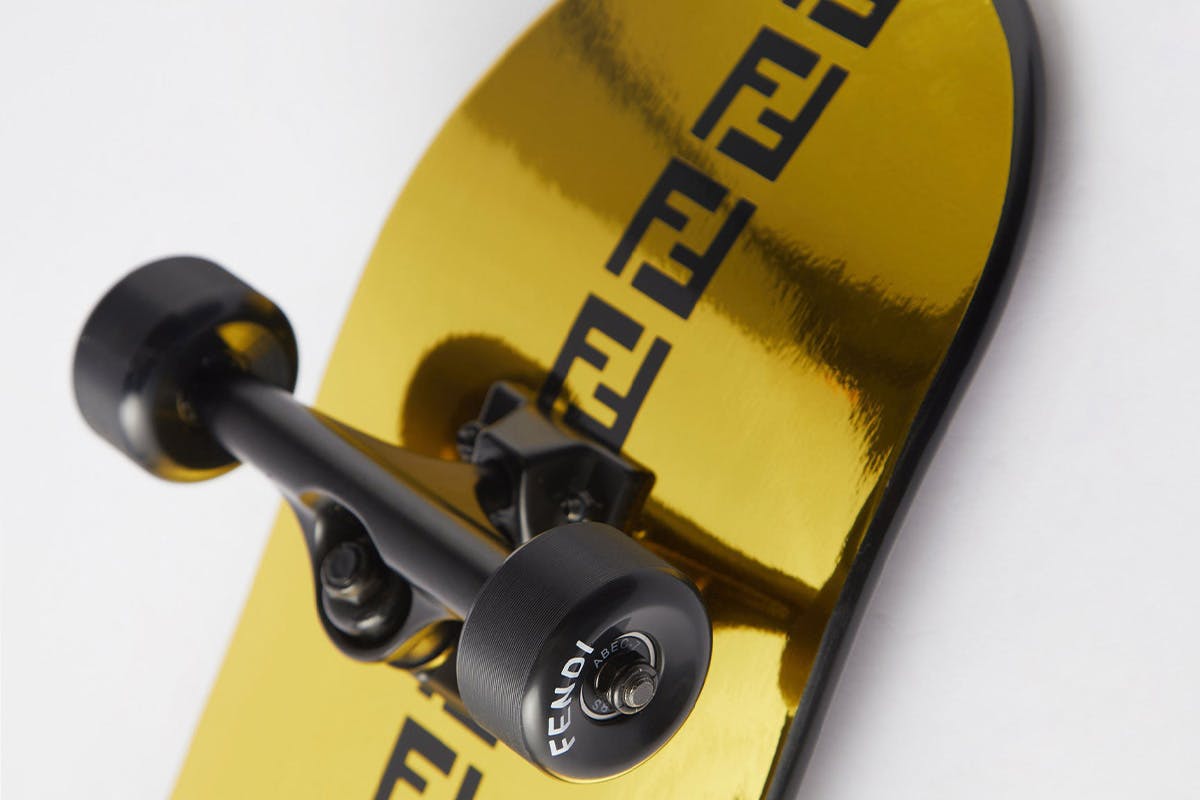 We can't think of a sport that tears through its equipment as quickly as skating. Snapped boards, holes ripped in shoes, holes ripped in just about anything you're wearing really, and of course the plethora of physical injuries, too. That's what makes the idea of a luxury Fendi skateboard so bold. It asks the daring question: will you actually use it?
The trend of skating luxury items is nothing new. Skaters like Erik Arteaga love to cause outrage by skating kicks with eye-watering price tags. Remember when Arteaga donned his Dior Jordan 1s for a session?
Detailed with a metallic gold graphic and Fendi logo column to the bottom, the board is definitely pretty enough to display rather than use. But, the functional grip tape to the flip side suggests that the Fendi skateboard is made to be skated.
At $1395, the Fendi skateboard is definitely not one for those with a penchant for snapping their decks after a sketchy landing. That said, it's also not on the same level as breaking in a pair of $8000 Dior Jordans…
Shop the Fendi skateboard below.
Want to keep browsing? Head to the Highsnobiety Shop for more products that we love. Highsnobiety has affiliate marketing partnerships, which means we may receive a commission from your purchase.