One of the most attractive things about Nike's Air Max Plus is its history. Oddly, it wasn't a sneaker that was necessarily destined for success. In 1997, Nike assigned Sean McDowell to develop a running shoe for Foot Locker. The young designer approached the Nike Air Max Plus with the type of clarity and logic that ultimately made it wildly popular among subcultures around the world. For example, the kicks become synonymous with ravers and garage parties in London in the late '90s; in Australia, the shoes denoted criminal affiliations. Overall, the Plus became a language of rebellion, anti-establishment, and it's definitely not for everybody.
McDowell drew upon his background as a runner and thought to extend the reflectivity from the back of the shoe to the front and add reflective bars, which were details runners greatly needed and appreciated. Even the aesthetic of the shoe – including Nike's logo – was disruptive. Because McDowell wasn't given a template for the wold-famous swoosh logo, his version differed slightly in shape and his slimmer version is now uniquely associated with the Nike Air Max Plus. It's no surprise, then, that when the Air Max hit Foot Locker stores in 1998, it was a design that looked like nothing else. Its bold, unconventional styling was statement making and quickly became a hit. It's one of our favorites, again, not only for its innovation but because McDowell was an underdog in many ways.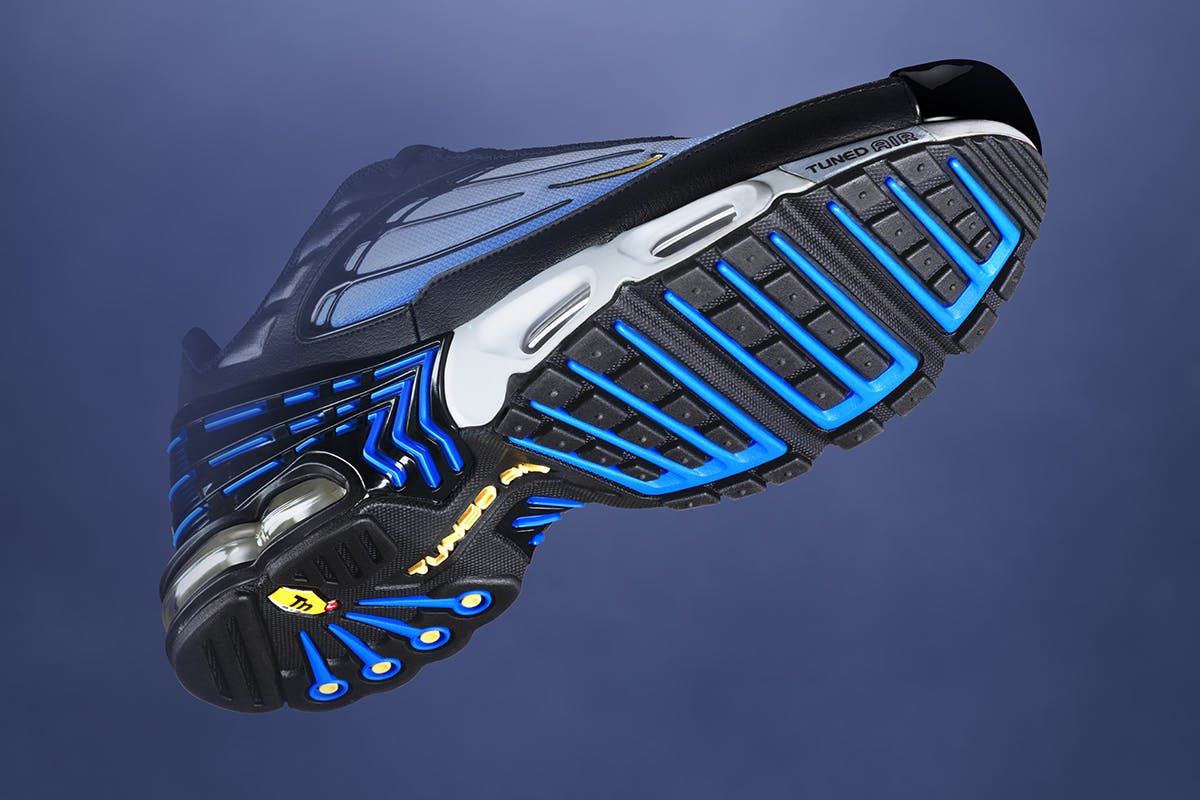 Foot Locker continues to be the go-to for Air Max Plus drops (it was exclusive to the sports retailer for the last 20-plus years), and its gearing up for a new colorway, the "OG," to drop on November 8th – and it's gonna be tight. Nike collaborated with London rapper Dave, aka Santan Dave, French-Algerian-American pop artist Lolo Zouaï, and Atlanta rapper Father. This group of musicians couldn't be a better fit, because they defy the norms and bring the same gritty, unapologetic energy as the Plus. The "OG" colorway, which is a black/chamois-hyper-blue-white, is a nod to the wild, eye-catching styles of the past, but still feels modern and has us stoked.
The Air Max Plus 3 drops on November 8th and retails for $190. Visit FootLocker.com for more.