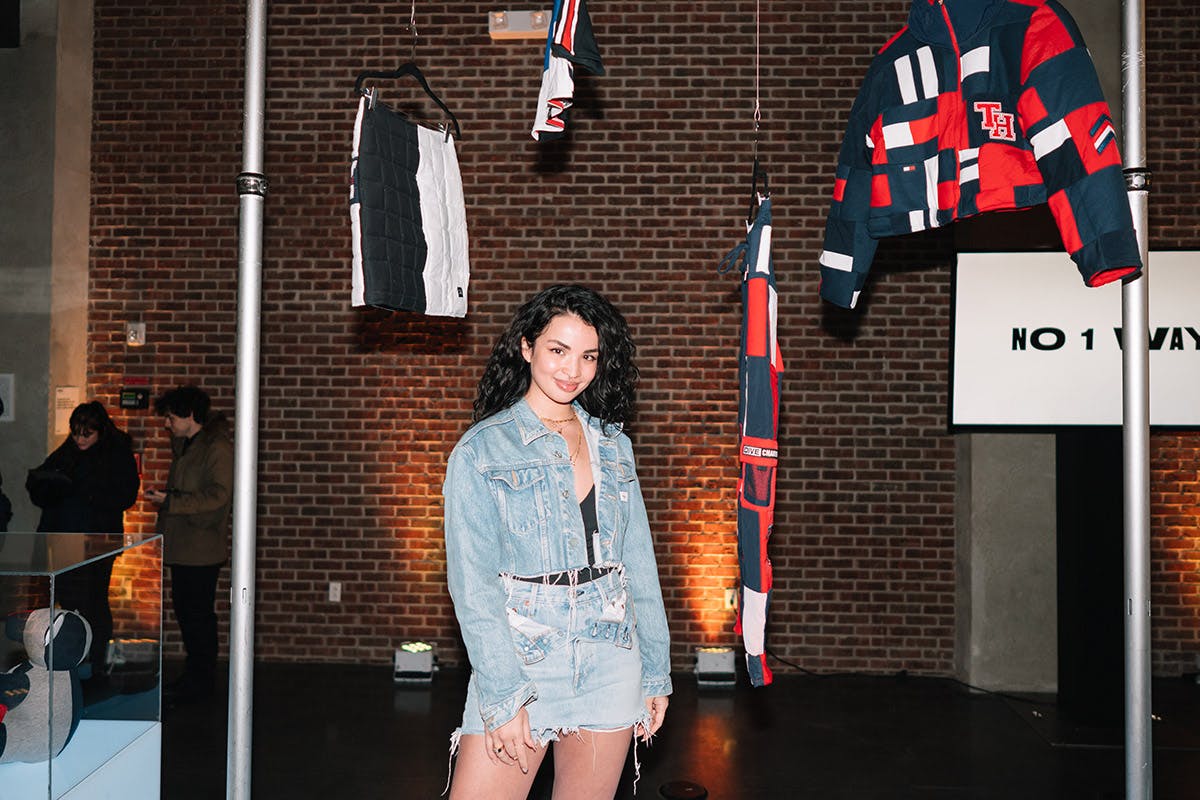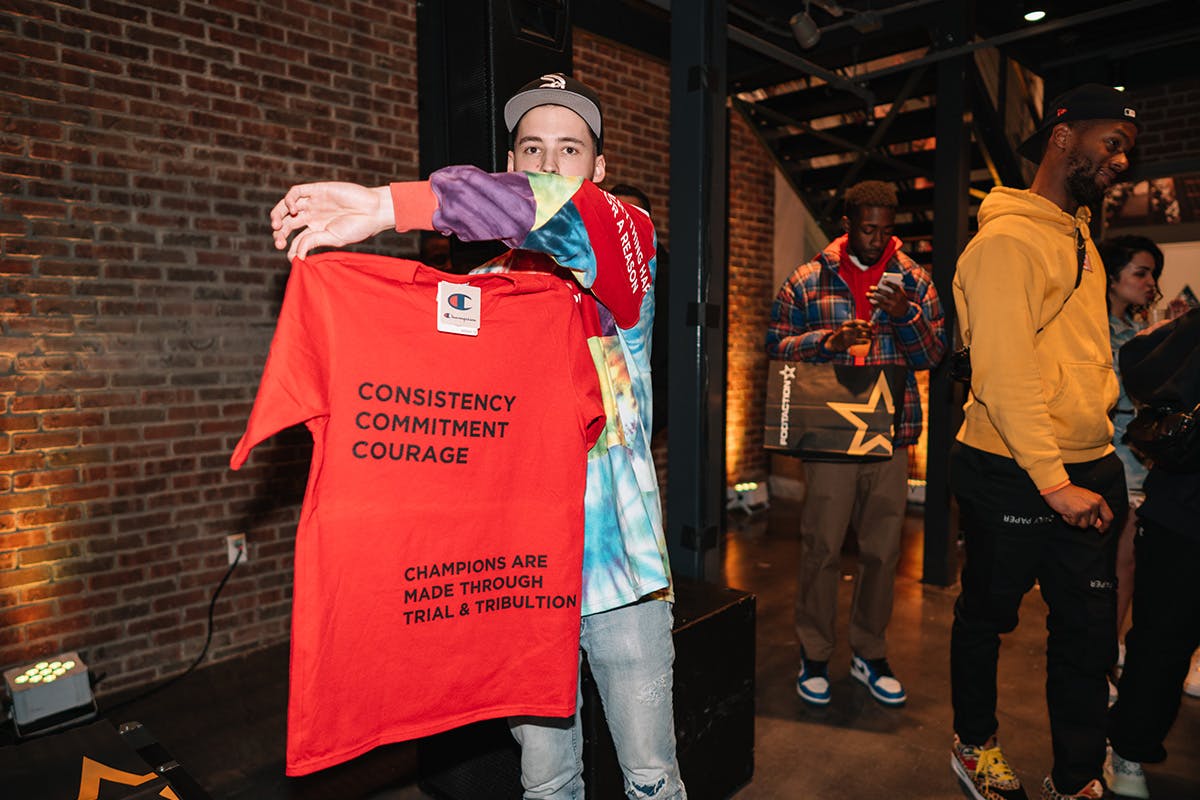 Earlier this year, Footaction launched its "No 1 Way" campaign that champions different styles of self-expression among today's youth. To bring this message to life, Footaction tapped Justin Mensinger and Natalya Amres, two designers best known for their one-of-a-kind upcycled designs. In case you missed it, we highly recommend checking out Mensinger's remixed adidas pieces and Amres' remixed Levi's pieces, all of which had Highsnobiety staffers fighting over them. And on December 18th, "No 1 Way" hit NYC IRL with an event at NYC33.
Hosted by both Highsnobiety and Footaction, the event was part workshop, part party. The evening kicked off with Mensinger and Amres talking about how they got into upcycling and their experience working with Footaction. Guests were then invited to get in on the action by customizing their very own gear courtesy of Footaction, choosing from designs made by Mensinger and Amres. Mensinger's included screenprinting designs onto Champion tees, while Amres offered two patches that were placed on Tommy Hilfiger crews and Levi's denim trucker jackets.
Guests were also entered into a raffle for a chance of winning pieces made exclusively for the event by Mensinger and Amres, including a Tommy Teddy Bear, Tommy Pants, and a Champion crewneck. Meanwhile, guests got down to the beats of Stonie Blue and enjoyed light bites and cocktails. Check out the images above to experience the night for yourself and head over to Footaction to get even more inspired by the "No 1 Way" campaign.