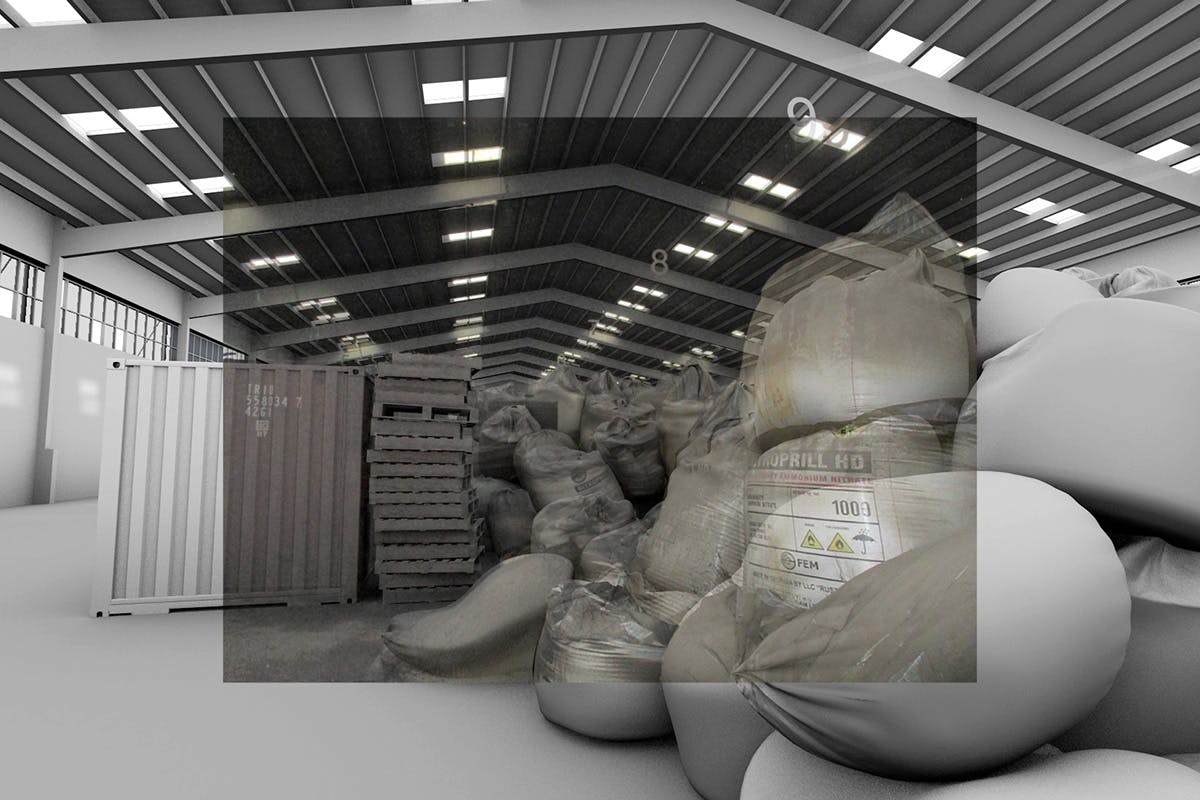 Shortly after 6 PM on 4 August 2020, one of the largest non-nuclear explosions in history ripped through the port of Beirut in Lebanon. It killed more than two hundred people, wounded over 6,500, and destroyed large parts of the city.
Three months on, the Emmy Award-winning artist collective Forensic Architecture has created a 12-minute video that offers the most detailed and comprehensive digital reconstruction of the incident to date. Their findings, now made freely available, expose years of substantial and sustained state negligence which led to the formulation of a make-shift bomb.
Highsnobiety spoke to lead researcher, Samaneh Moafi, about how Forensic Architecture was able to develop such an astonishing work of collective research at a time when the algorithm favors misinformation and the Lebanese, French and American governments have largely kept their findings on the incident confidential.
In the months since the explosion, Lebanese authorities failed to hold any officials accountable. "Power never holds itself accountable," Moafi told Highsnobiety, "The search for accountability is a collective effort and we see our work as a small contribution to this collective effort."
The collective was invited by an Egyptian newspaper to examine open source information including videos, photographs, and documents to provide a timeline and a precise 3D model to help investigate the events of that day. "We located the footage in time and in space and created the most accurate timeline and 3D reconstruction of the incident," she explains, "We then used these materials to painstakingly reconstruct the interior of the warehouse and the layout of the goods stored inside."
Their findings are disturbing, but they also offer the most precise account of what happened that day and why. Moafi confirms, "the study demonstrates the ways in which the organization of goods within the warehouse was in violation of internationally accepted safety standards. As early as December 2014, various port and customs officials in Lebanon warned of the dangers posed by its storage but the public was never warned at any stage."
Moafi told us that the report has been met with many kind words and the collective "hope that with time the work can be used as an architectural resource in the collective search for bringing accountability." By making their model and research publicly available so that it can be used in future independent investigations. Watch below.
Their work has already had an impact. The research team recently geolocated and verified over a thousand incidents of police violence at Black Lives Matter protests. Their report has since supported prospective legal action, independent monitoring, reporting, and advocacy, as well as movement demands for accountability and abolition.