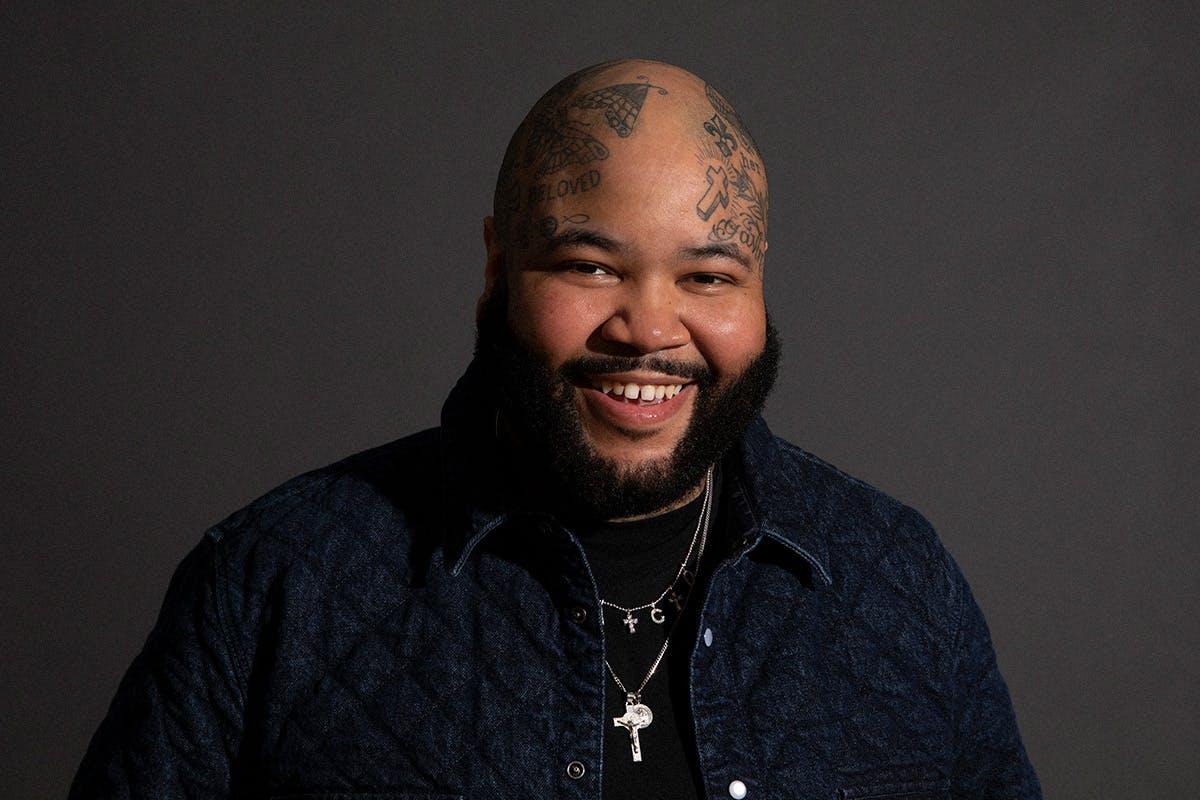 Former Jordan NRG member and designer Frank Cooke joins this episode of The Dropcast as the answer to all of this week's footwear topics, but he also asks all the right questions. To start off, the quick hits bring up Foot Locker's recent announcement which slammed the brakes on rising anticipation for Off-White x Nike Air Jordan 5 dropping this weekend in Chicago via a first come, first served basis (4:14). Taking everything from the location to the drop style into consideration, the city should embrace itself for expected pandemonium.
This past weekend offered even more commotion as Bong Joon-ho sweeped the Oscars with Parasite by winning four out of six categories. But that equals a B in Asian standards (Jian's words, not mine). The ceremony's star-studded attendees meant heated red carpet fashion from the likes of Timothee Chalamet who paired together a Prada zip-up jacket with a pair of Prada joggers, much to the cast's collective disdain (7:14). Spike Lee came through with his characteristic flair, paying tribute to the late Kobe Bryant by dressing up in a custom Gucci suit.
Rumor has it that YEEZY's long-awaited basketball sneaker will drop during All-Star Weekend (10:53). Noah and Jian will be on the ground, battling the crowd to get their hands on the Off-White™ Jordans but skipping the anticipated YEEZY Quantum.
New York's timely fashion week was the perfect opportunity for holding a summit to discuss the industry's future of sustainability (13:23). As a past Jordan Brand designer, Frank had insights to share regarding the topic, specifically his thoughts on how realistic it would be to embrace a sustainable model across an entire shoe brand. The cast appropriately wraps up the segment by discussing the slew of sneaker drops taking place during All-Star Weekend (16:54).
The Mule of the Week called for Frank diving into the details of his own mule, made straight for chilling, not for the courts (26:42). Frank is chilling just as much as he's gearing up to step back into the world of products. This time, he's doing so by dropping his knowledge on the Question of the Week (QOTW) which asked, "How can sneaker companies do more to help black communities?" (28:14).
Noah and Jian announce their mule collaboration by surprising Frank with the first official pair (40:48). Peep Frank's and the @muleboyz Instagram pages to get a full look before the drop. These are the first items on Frank's list as the trio enters the "What'd You Cop?" segment (42:21).
The next QOTW will be posted on Highsnobiety's Instagram so make sure to stay tuned and leave a voicemail on The Dropcast hotline at 833-HIGHSNOB (833-444-4766) for a chance to be featured in a future episode.
Relevant Links
Jerry Lorenzo Spotlights Allen Iverson's Impact With Air Fear of God 1 "The Question"
Twitter Slams Foot Locker's Off-White™ x Nike AJ5 "First Come First Served" Chicago Drop
Oscars 2020: The Best, Worst & Most WTF Outfits
Nike's Valentine's Day Air Force 1 Features a Heartbroken Swoosh
YEEZY's Long-Awaited Basketball Sneaker Is Rumored to Drop This Weekend
10 Crucial Things We Learned About the State of Sustainable Fashion
Stay on Top of All the Best Sneaker Releases From NBA All-Star Weekend