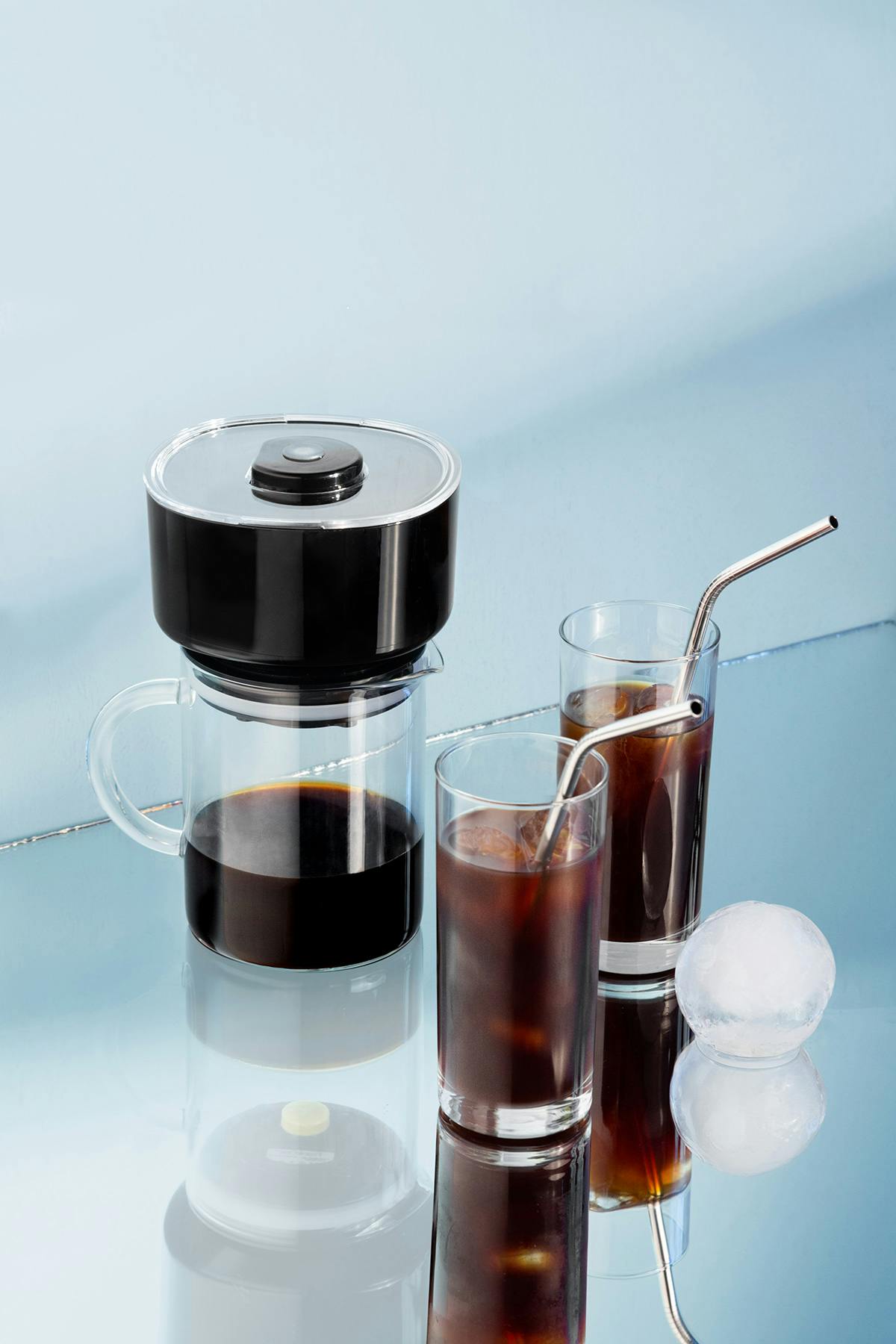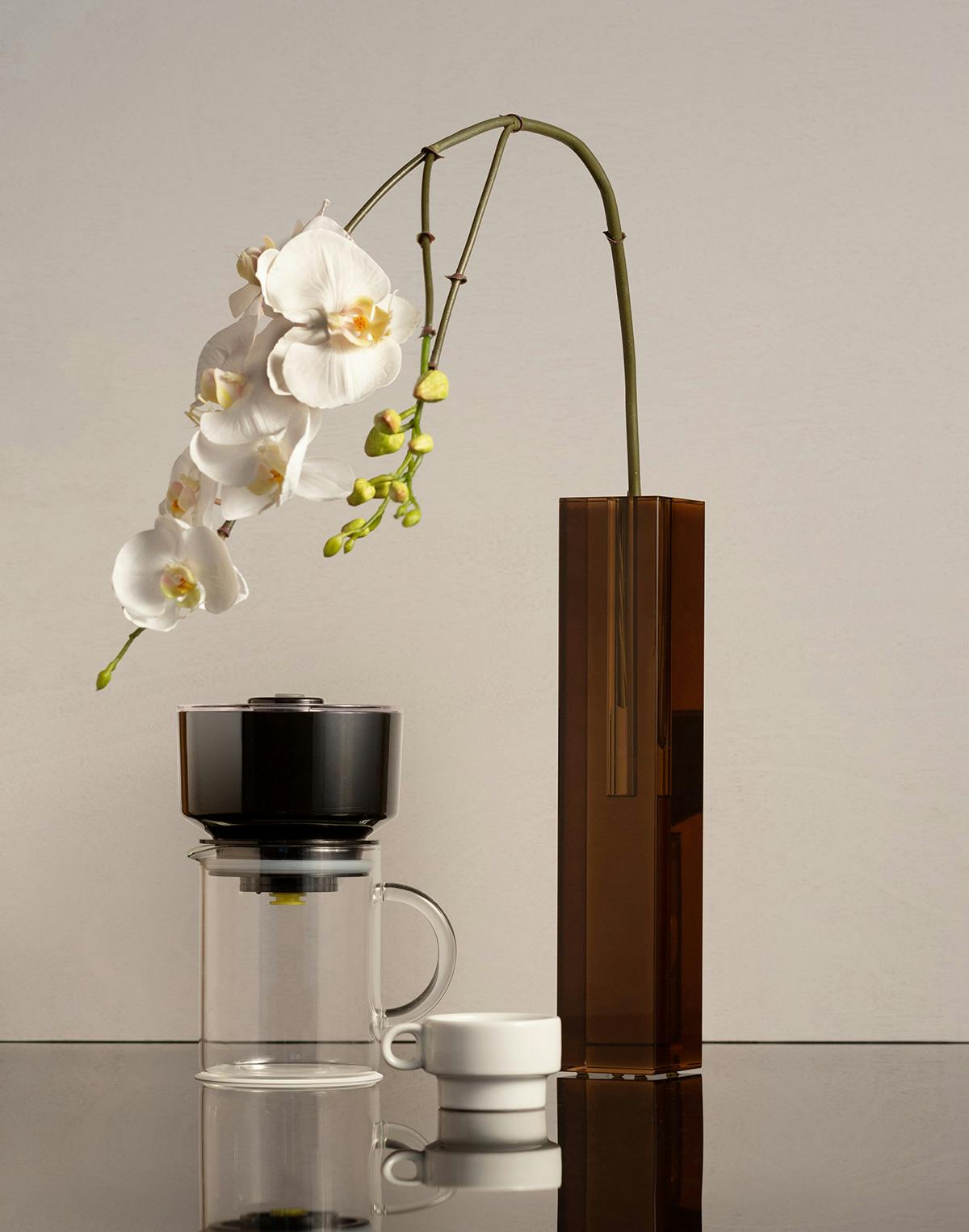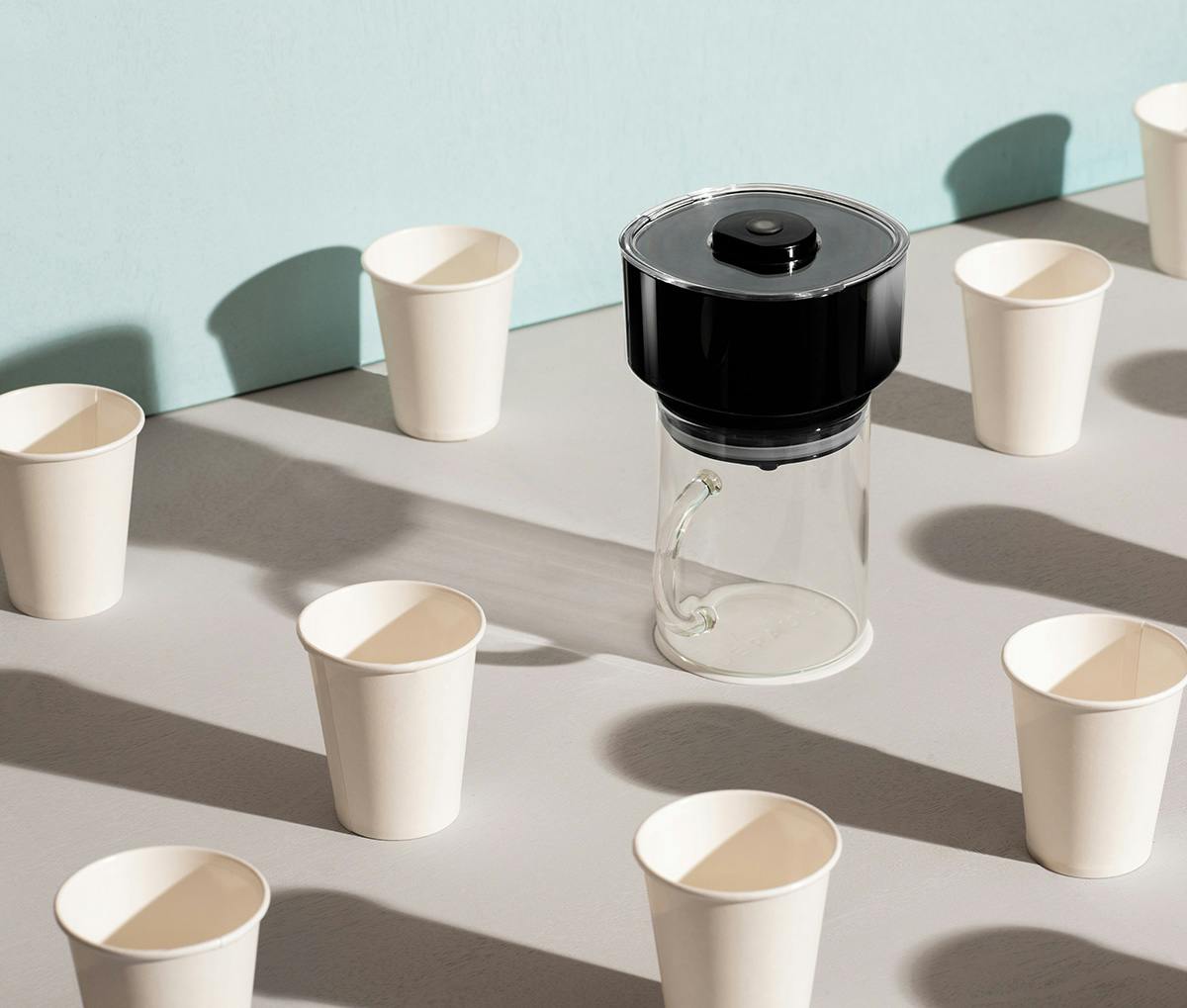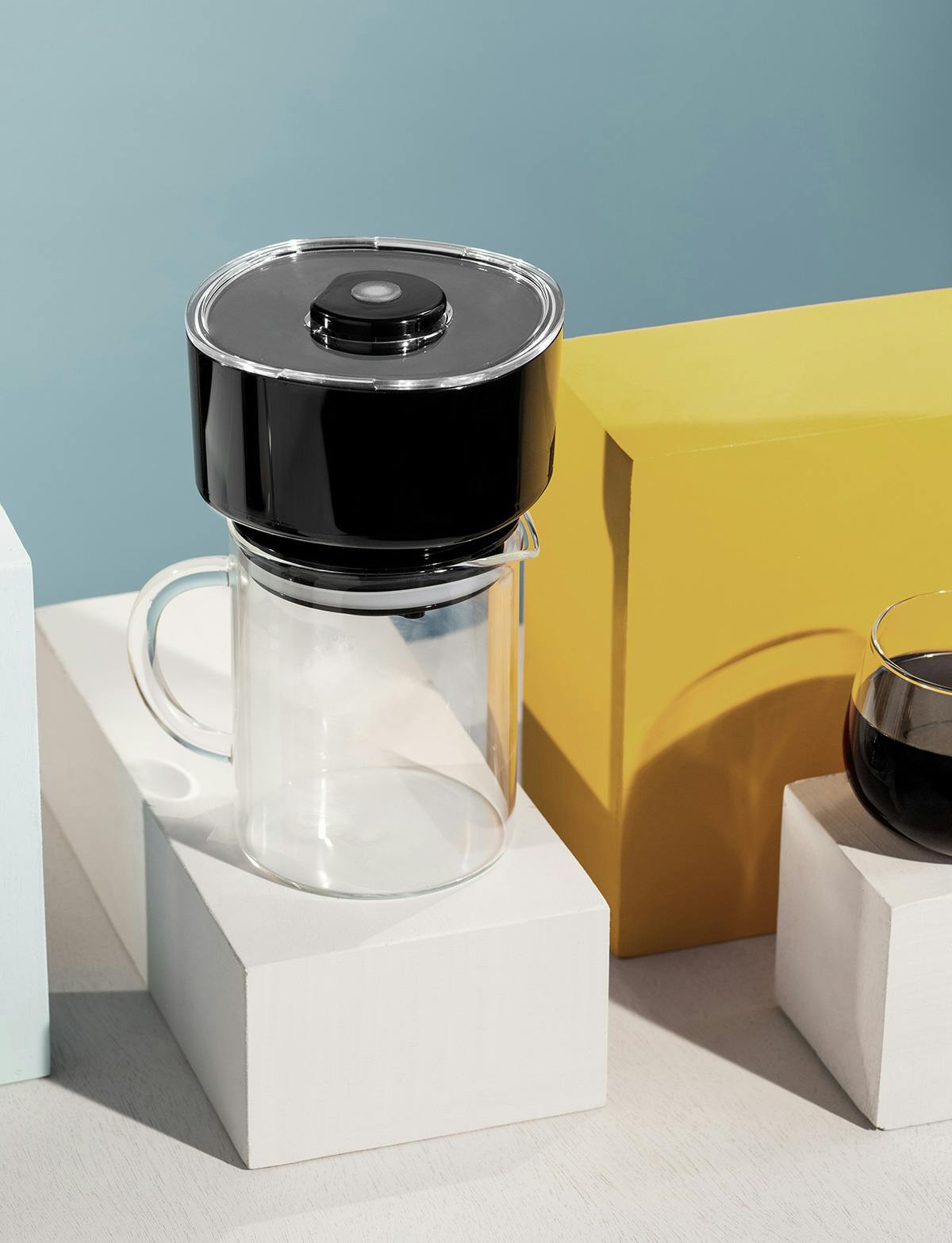 FrankOne is a new coffee maker that uses a high-pressure vacuum to brew cold brew and coffee. The device uses an innovative brewing method developed by the startup VacTec that is able to make cold brew in just four minutes and hot coffee in just 30 seconds.
Engineer Eduardo Umaña brought the idea to Luis Fernando Velez, the owner of Amor Perfecto, the largest specialty coffee roaster in Colombia and an expert in the specialty coffee industry, and after a few preliminary experiments the team fell in love with the flavor that brewing coffee through a vacuum produced. The FrankOne was then funded after a successful crowdfunding campaign in 2018 that raised over $180,000 on Kickstarter and Indiegogo.
The device is portable and includes a USB-rechargeable battery that lasts for about 200 cups of coffee before it needs to be recharged. Waste is reduced by using non-disposable filters resulting in a zero-waste coffee making cycle.
The company behind FrankOne, Frank de Paula, Inc, is named after Francisco de Paula Santander, a Colombian national hero and the person that set up the coffee export business in the 1800s. The company drew inspiration from him to name the first coffee brewer and extraction method developed in Colombia.
Order FrankOne for $120 here and expect shipment to begin on November 22.