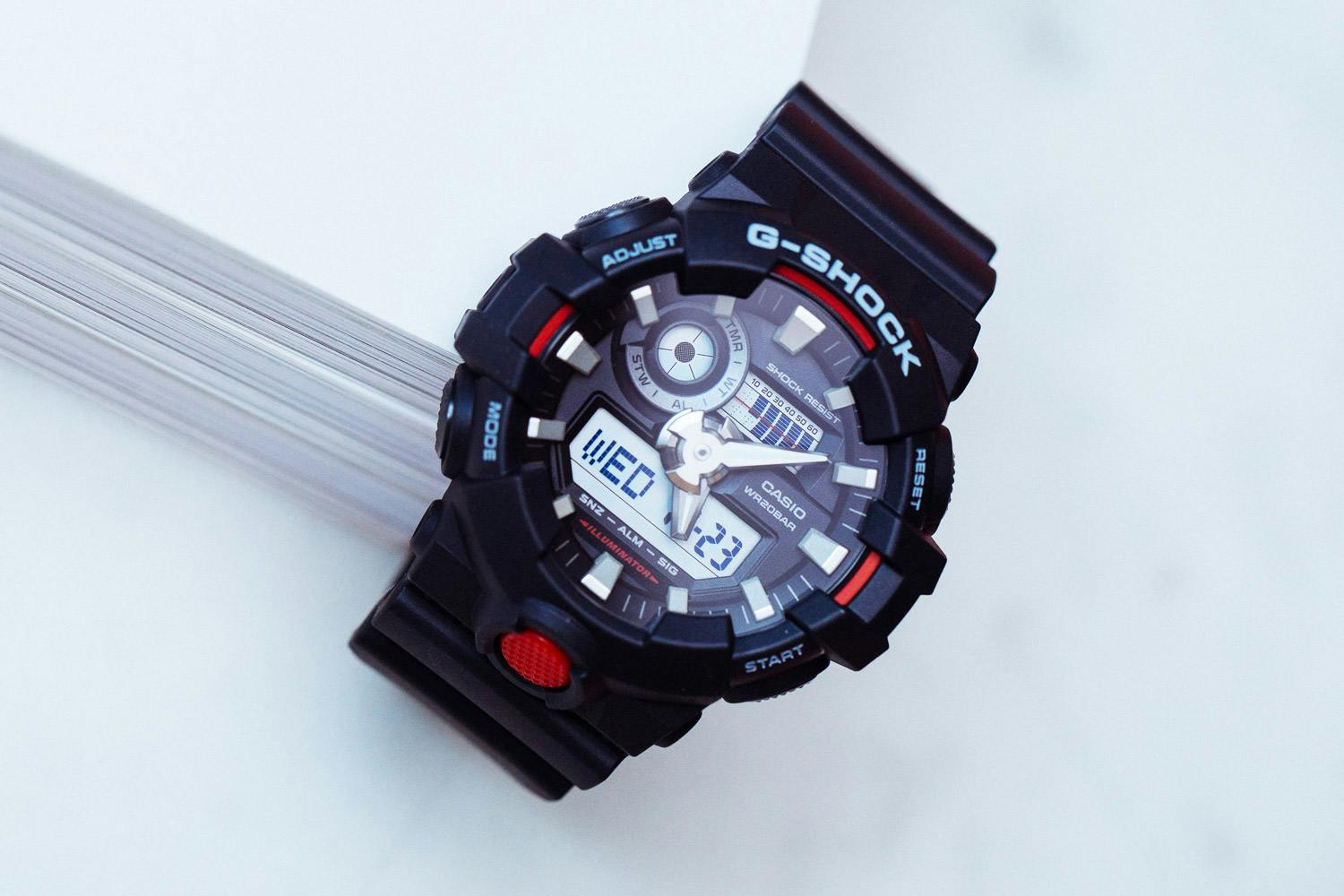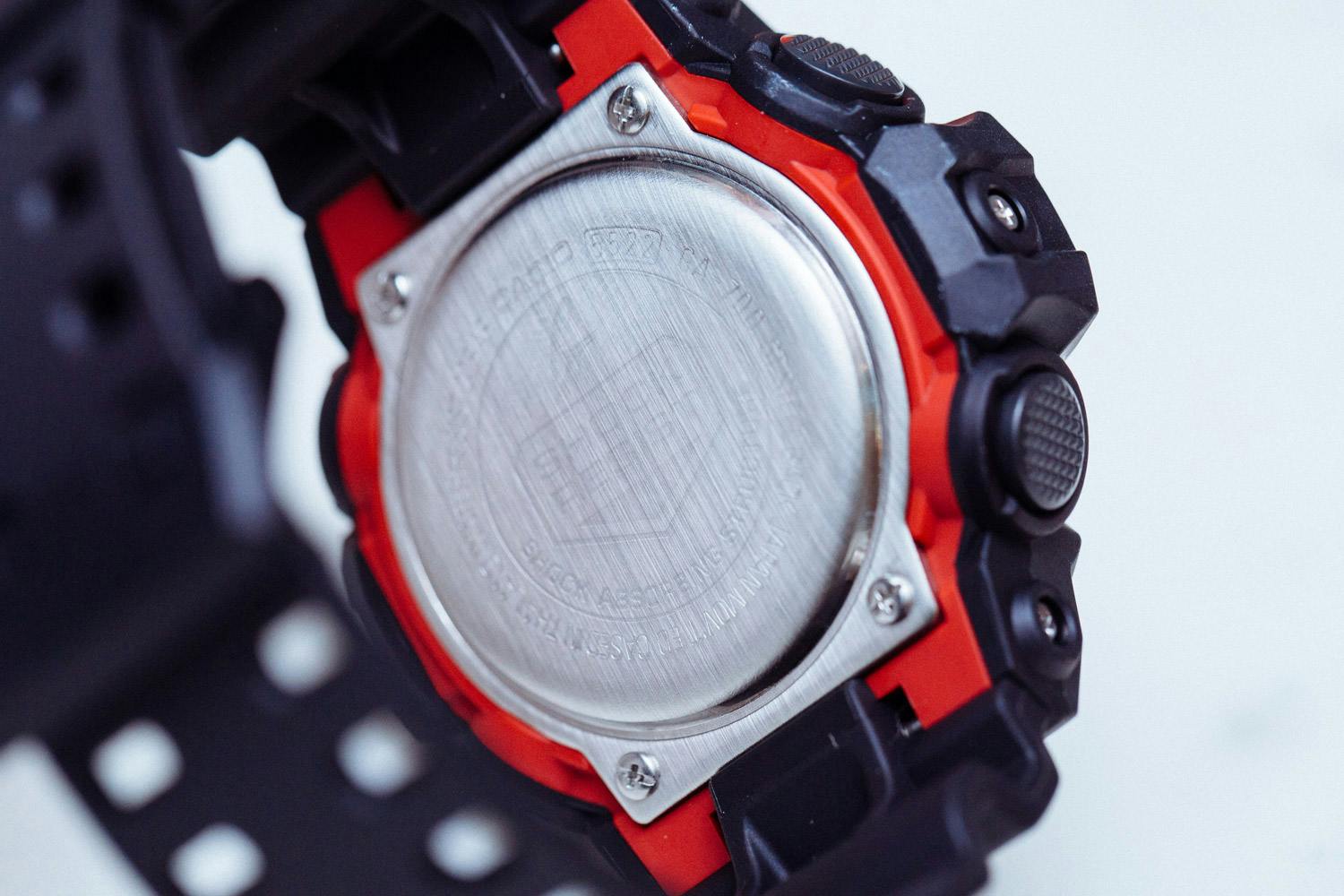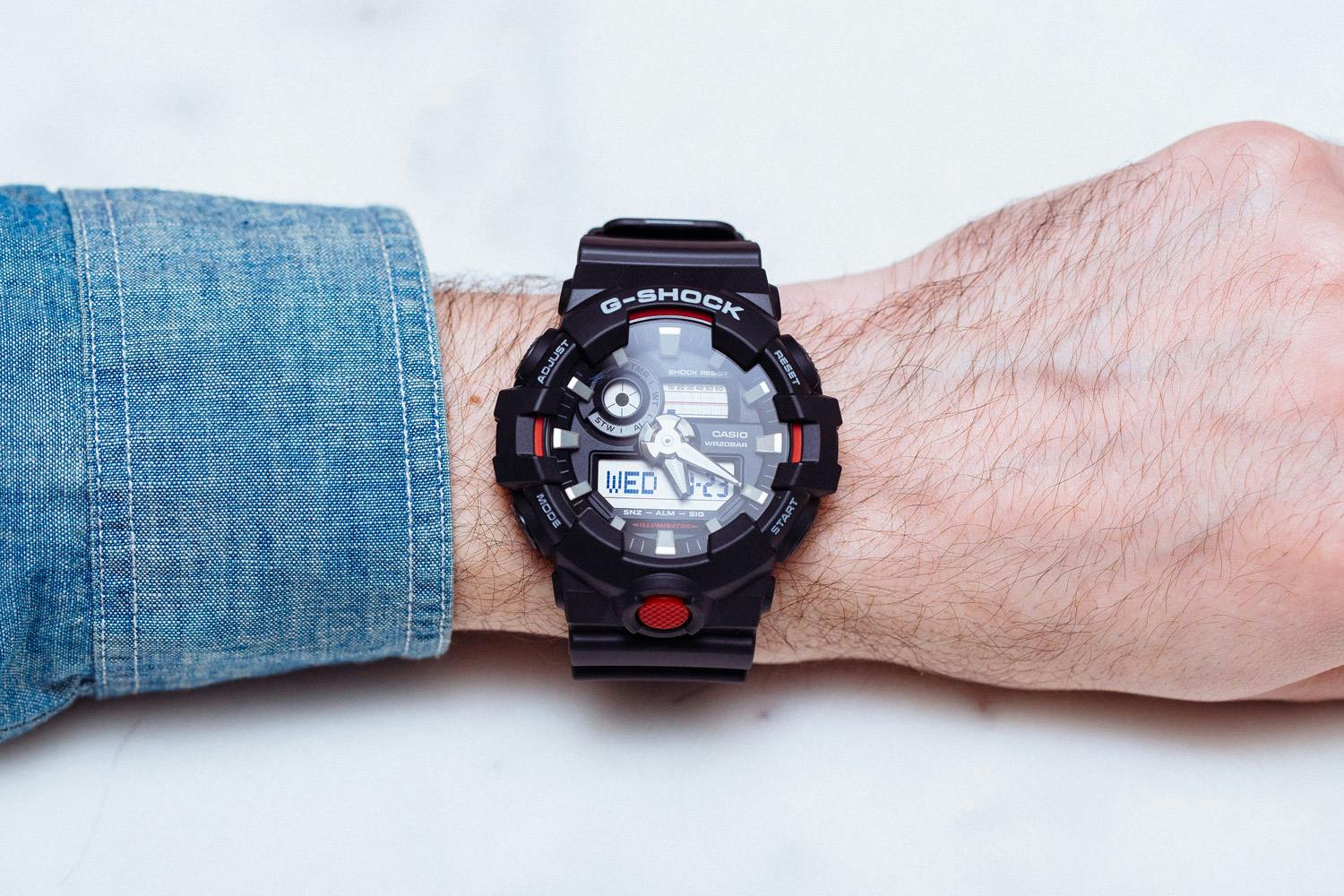 When it comes to creating watches with an inherent toughness, there's really no one that crafts timepieces like G-Shock. With a commitment to "creating a watch that never breaks," its products are scratch-resistant, water-resistant, and challenge the notion that watches are breakable, sensitive objects. Case in point: the recently unveiled GA700 watch.
While the GA700 is equipped with standard G-Shock technology—including shock resistance and 200 meters of water resistance, it also boasts some other standout features. A new case silhouette showcases five tactile outer buttons, each providing easy-to-use access for different watch features like the stopwatch, alarms and world time.
Speaking of international time, the GA700 supports 31 time zones that include 48 cities. Other features include the four daily alarm settings, a 1/100th second stopwatch, a 1/10th second countdown timer, and the option to alternate between 12 and 24-hour time formats.
Perhaps the most visually affecting feature is the front-facing button—located just under the six o'clock position—better known as the Super Illuminator, a high-brightness LED light that affects not just watchface visibility, but adds to the overall aesthetic.
With three different colors—black with red accents (GA700-1A), all black (GA700-1B) and red with black accents (GA700-4A)—there's plenty to like about the GA700, no matter where you fall on the style spectrum. Don't waste any time jumping on this new silhouette from G-Shock; the GA700 models are available at most G-Shock retailers, along with G-Shock's website and G-Shock SoHo Store.