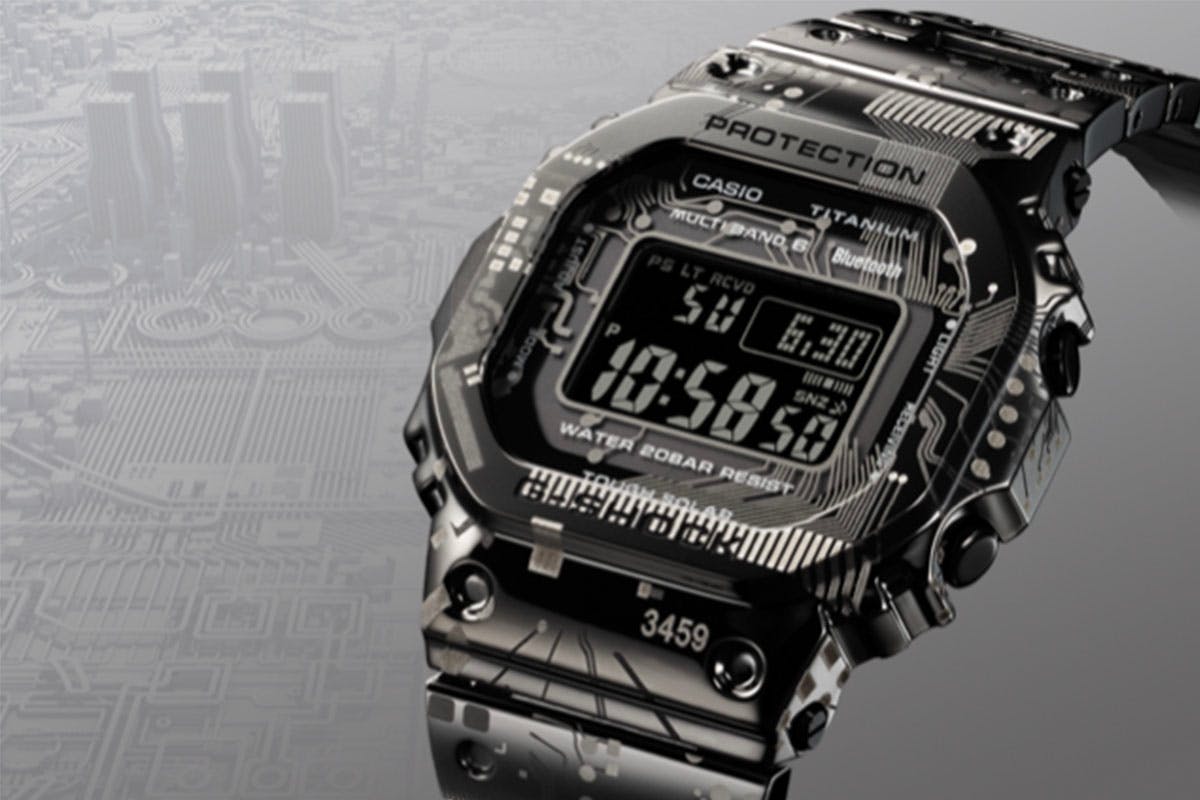 Sometimes you've got to look to the past to inform the direction of the future. Throughout its history, G-SHOCK has set a tone bold in its attitude with a taste for flair and life-proof resistance.
Combining these attributes, Casio's shock-resistance line transforms its first-ever model with the Titanium Circuit Camo Series.
G-SHOCK's DW-5000C is an icon. Period. Hitting the market with a bang as the first-ever creation under the world-renowned brand, this timepiece set the standard for everything that would be to come from its future.
A staple design thanks to its easy-wearing shape, suited to daily wrist rotation, the DW-5000C has remained a foundation of the G-SHOCK armory over the years, receiving a sprinkling of makeovers that highlight the versatility of the watch, as well as the evolution of the brand.
For its next chapter, the watch receives a material elevation, swapping resin for using "TranTixxii" titanium developed by Nippon Steel Corporation, which is twice as hard as pure titanium.
Unlike the slick sophistication of the CasiOak's metal finish or golden G-STEEL, the Titanium Circuit Camo Series features a laser-cut pattern that wraps around the entirety of the watch for a three-dimensional depth.
Arriving online on February 2, the Titanium Circuit Camo Series boasts the standard under-the-hood tech you'd expect of a modern G-SHOCK watch, including Tough Solar power, Bluetooth mobile link, five alternative world times, an LED backlight, and plenty more.
If you've found your collection is lacking something that'll leave fellow watch collectors with a jealous tone, you'd do well to consider one for yourself.