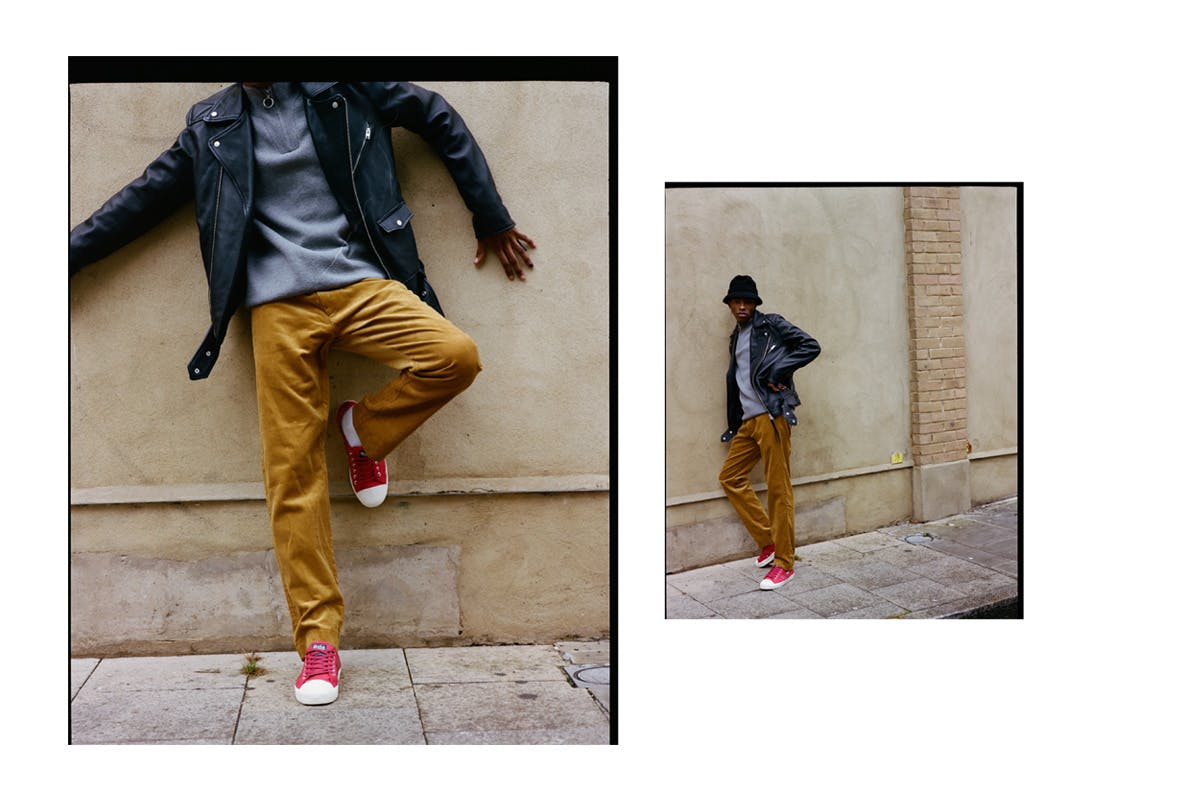 As demand for retro sportswear grows, historic brands are seeing a resurgence. With its quintessentially British personality and sporting heritage, Gola is one of those tracing its roots and reclaiming its illustrious '70s esteem.
The brand delved into its archive to revive a range of original silhouettes. The Coaster, Bullet, and Tennis '79 were all reintroduced earlier this year having originally been designed during the '60s and '70s when the brand's popularity peaked. The yellow and black Harrier is the brand's iconic flagship style from 1968; Equipe is a newer model bringing together classic and recognizable brand features.
The company started in a small English factory in 1905 and grew to become the historic sporting brand Brits will remember. During the '70s, sportswear was at the height of British fashion and Gola was a leading name in top league football. They attracted Liverpool FC stars—who dominated European football throughout the decade—and sponsored iconic fictional football comic Roy of the Rovers for almost 40 years.
Streetwear is a clash of cultural influences. While sportswear was unknowingly influencing its future in Britain, New York City's b-boy, graffiti and hip-hop movements were making an impact across the pond. Paying homage to streetwear's roots, our editorial shoot above clashes the typically British Gola sneakers with retro NYC styling. From a contemporary perspective, this collision birthed what we today call streetwear.
Gola Classics is available to shop now via the link below.