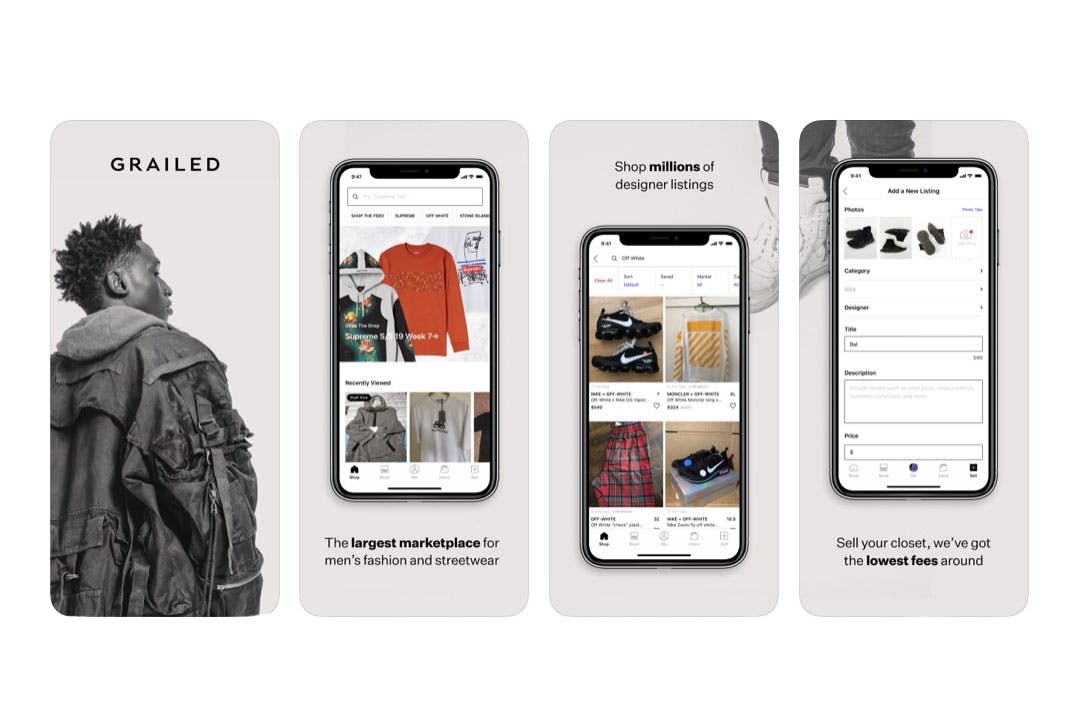 Grailed, the online marketplace for luxury streetwear and vintage fashion, raised $60 million in a Series B funding round.
Led by GOAT Group, owner of sneaker resale app GOAT and footwear retailer Flight Club, the funding round attracted additional big-name investors including Groupe Artémis — the Pinault family's holding company — and Gucci CEO Marco Bizzari.
According to a press release, Grailed will use the money to improve its digital authentication process and invest in more tools for sellers and buyers.
"Grailed and GOAT share a common approach, based on authenticity, trust and a highly curated perspective on style, which is core to our brand as we bring the greatest products together from the past, present and future," said Eddy Lu, CEO of GOAT Group.
At first glance, GOAT's investment in Grailed is surprising, given that the two are seeming competitors. However, considering resale's boom in popularity, the partnership is a strategic move, one that will likely expand the reach of both platforms.
Resale is having a major moment, a phenomenon best exemplified by Etsy's purchase of Depop — a $1.6 billion deal — earlier this year. Since then, brick-and-mortar retailers such as Selfridges and Galeries Lafayette made moves to launch secondhand pop-up shops in-store.
From a consumer's point of view, buying pre-owned and resold goods has become a fashionable way of signaling a sort of in-the-know sophistication, an awareness of the environmental benefits of circular consumption. What was once a fringe method of shopping is now a popular norm.
Grailed's impressive new roster of investors is a big win for the resale sector — and a major score for GOAT Group.