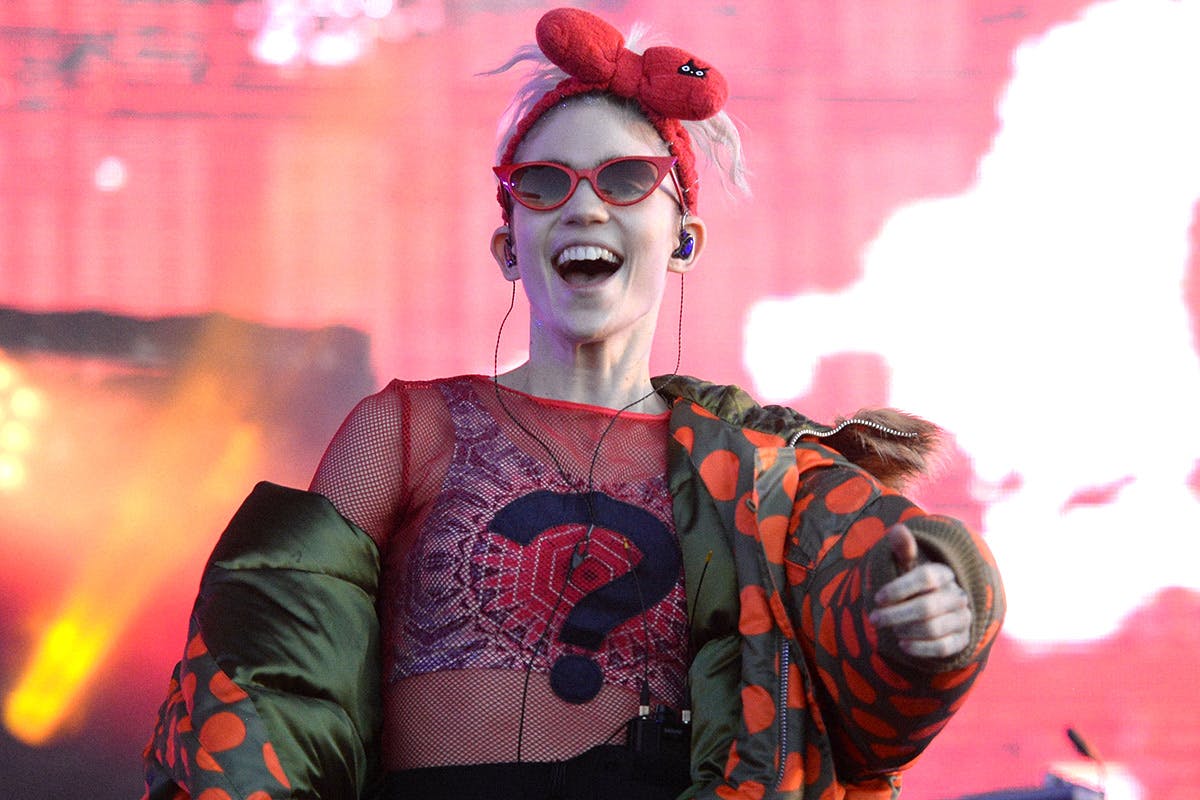 Grimes won't stop doing the most. This weekend, the musician sent the internet into a frenzy after stepping out in an outfit straight outta the new Dune movie and — the cherry on top — clutching a copy of The Communist Manifesto by Karl Marx.
On Instagram, Grimes explained that her outfit and choice in literature were meant to troll the paparazzi, who inevitably pounced on the photo opp.
Referencing her recent split from Elon Musk, the subject of much tabloid discussion, the artist wrote: "I was really stressed when paparazzi wouldn't stop following me this wk but then I realized it was opportunity to troll [sic]."
"Full disclosure I'm still living with [Elon] and I am not a communist," she clarified.
Publicity stunt or not, Grimes' outfit is proof that God is looking out for us. As Halloween fast approaches, the artist formerly known as Claire Boucher just delivered the perfect costume for fans and critics alike.
Grimes elaborated in an Instagram comment that her outfit is part of an upcoming collaboration with Dune — the sci-fi novel and Denis Villeneuve movie that inspired her Met Gala outfit — and Demobaza, a clothing brand that describes itself as "high-end casual couture" and makes stuff that looks like Y/PROJECT x Rick Owens.
You can cop the boots Grimes is wearing at Demobaza's website but the rest of her outfit — a take on the costumes worn by Fremen, inhabitants of the planet Dune — will drop at a later date (hopefully by October 22 when Dune hits theaters and HBO Max).
To complete the look, just head over to the online superstore founded by Musk's mortal enemy, and bedfellow in billionaire-ship, hyper-capitalist Jeff Bezos. On Amazon, The Communist Manifesto can be yours for a mere $3 with next-day delivery!
If you're scrambling for a costume and Comrade Grimes isn't your thing, you can always grab the lowest hanging fruit with Kim Kardashian's Met Gala look.