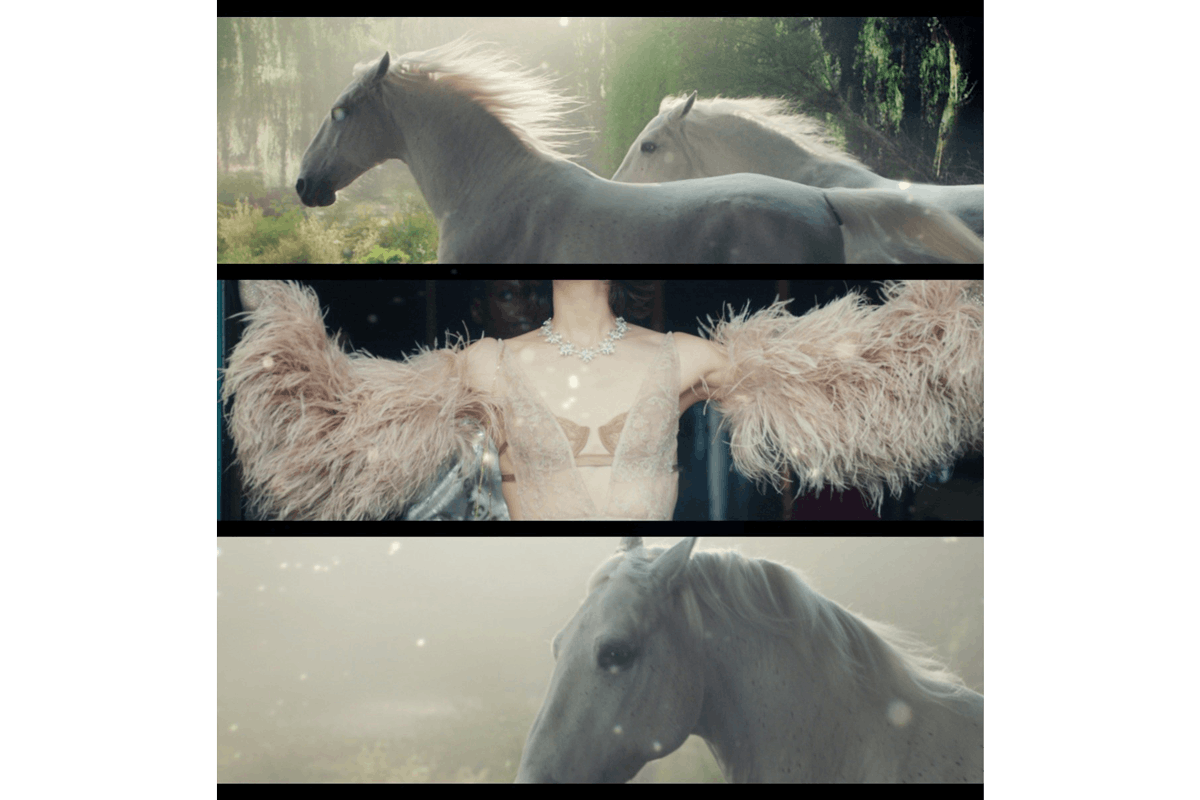 Gucci is all-in on virtual luxury. The Italian fashion house recently dipped its toe into digital fashion with its Sneaker Garage and an expansion of its Roblox partnership that incited some very wild scalping from secondhand resellers. Now, as Gucci expands its centenary "Aria" celebration, its next move is to delve deeper into the online-only art form known as the NFT.
Technically, Gucci's Sneaker Garage wasn't an NFT — it'll be infusing the app with that tech eventually, though plenty of other sneaker NFTs already exist. No, Gucci's debut NFT exploration is a little loftier, incorporating creative director Alessandro Michele's recent runway presentation into a four-minute-long video clip appropriately dubbed Aria.
Aria is part of Lady PheOnix's curated PROOF OF SOVEREIGNTY NFT sale, which runs until June 3 and includes digital offerings from the likes of Jenny Holzer, Urs Fischer, and Nam June Paik's estate. The high-def snippet, presented in three stacked windows, is an extension of the film that director Floria Sigismondi created to accompany the runway show — at the time, the clip was probably a touch overshadowed by the headline-stealing Balenciaga "hacking lab".
"The myth of foundation is reinhabited in the light of the present," Michele said when unveiling the "Aria" runway back in April. His enigmatic utterance is represented by Aria's robust light-soaked presentation, glossy 4K video that wraps shots of a door and galloping horse in fractured luster and ethereal sound.
Maybe that makes it worth the $20,000 starting bid (payable only in Ethereum cryptocurrency), suggesting Aria is probably the most expensive single item the house of Gucci has ever produced. Proceeds of its sale will go to a good cause, at least, as all profits garnered by the winning bid will be given to UNICEF USA to support its COVAX program, an initiative that aims to make COVID-19 vaccines available across the globe.