After two successful seasons, Han Kjøbenhavn recently released its third collection in its collaboration with PUMA. The HAN x PUMA collection sees four sneaker silhouettes (Avid, Breaker Mid, Trailfox Disc, and Basket) reinterpreted by Han Kjøbenhavn's founder and creative director, Jannik Wikkelsø Davidsen.
The result is a collection of elevated kicks that feature soft leather uppers and white and gray colorways. The collection, which dropped on September 15th, also includes apparel and accessories.
We spoke to Jannik to get his take on Scandinavian design, to dig deeper into the collection and its concept, and to talk about what it's like working with PUMA.
How would you describe Scandinavian design?
The funny thing about Scandinavian design, and Danish design in particular, is that everybody seems to have a set meaning of what it is. For me, it is more about the simplicity and the functionality. Of course, you have the natural materials and the delicate lines and curves when you do Danish design. You have the curves, it's very delicate down to the last detail, and aesthetically sometimes there's almost a fragile element to it visually, while on a functional level it's built to last. For me, Danish design is what makes the every day function and work, and that's the focus that we at Han Kjøbenhavn have on Danish design.
Han Kjøbenhavn's partnership with PUMA is now in its third season. How has it evolved from collection to collection?
You get to know each other, you get to know the limitations and opportunities within the brand. I think that's how we've evolved, because we kind of know where and how to take it and how far we can push it before we lose the DNA of each brand, before it becomes something different.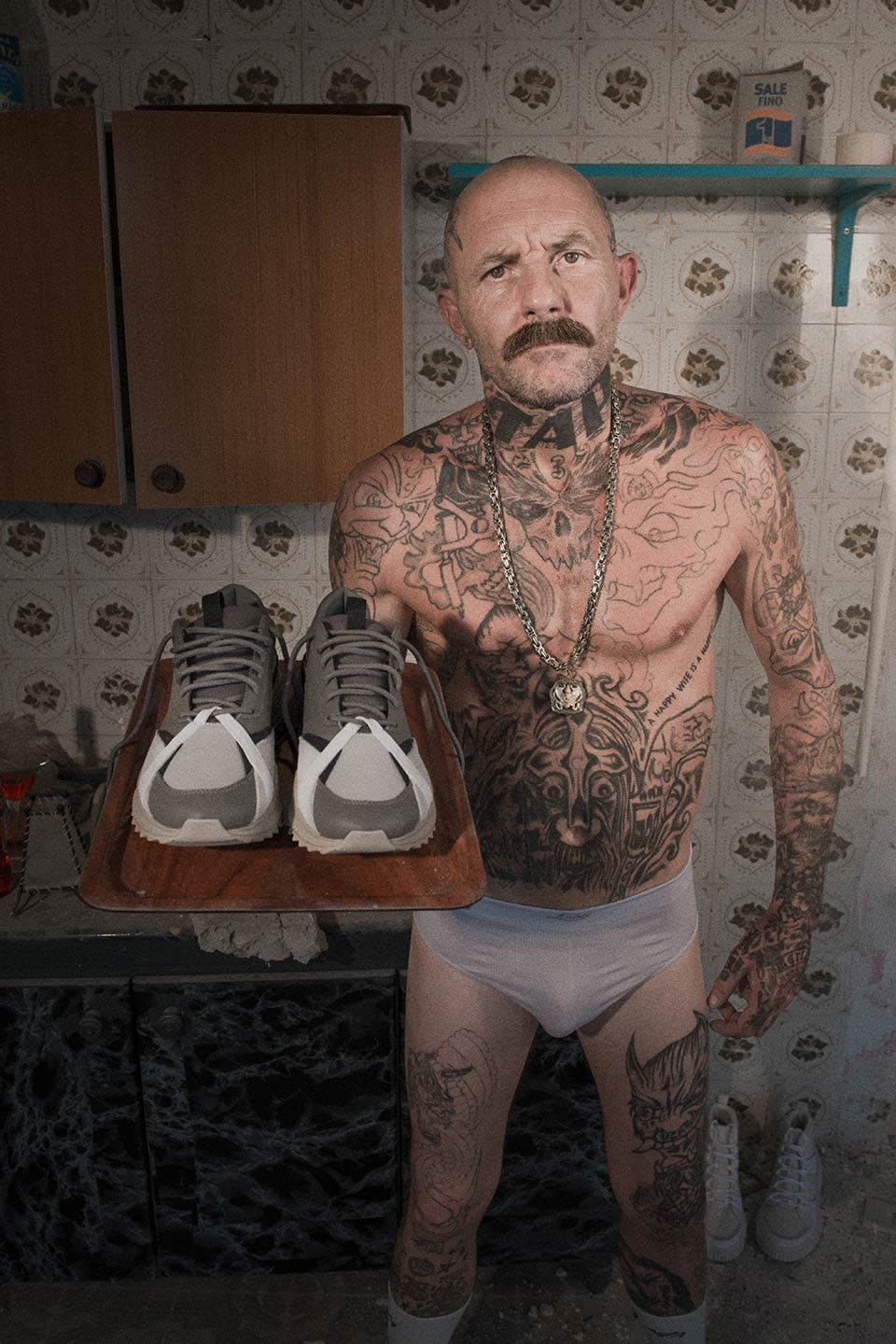 How do you navigate that? How do you know when to draw the line so that the design is still authentic to both of the brands?
I think when PUMA approached us, they knew about our aesthetic, our storytelling, and our history; we're telling stories, creating characters, and always searching for the unexpected angle and ways to tell it. We don't have any problems bringing the more emotional stories to the audience.
When we cast our models, the process is a bit different from what PUMA are used to. For us, it's about saying, "OK, who is this person? What are his characteristics, what world does he live in, and does PUMA play a part in this character's world?" What's important here is the reason PUMA reached out to us—they felt drawn to the world we have created and wanted to be a part of it. The challenge is to make both brands exist in this world while still pushing both brands in a new direction.
That makes a lot of sense. You brought up the model that you used. I'm curious about who he is and what was the story behind casting him?
It is important for us to use real characters! It could be people that we find on the streets or people that we've heard of, people that we know are original and have experienced something. Their body and attitude should tell a story. This guy is called Soren. We came across him through a person that we know and he just felt right for this project. The way we portray him, that's the way he looks. We kept him in his natural style and environment.
Soren is also casted in a way that he actually dresses like we dress him in real life. This campaign cannot be used as a platform to tell his full story, because his story is too dark, but the way he looks, what he portrays, and the way we dress him is true to how he carries himself.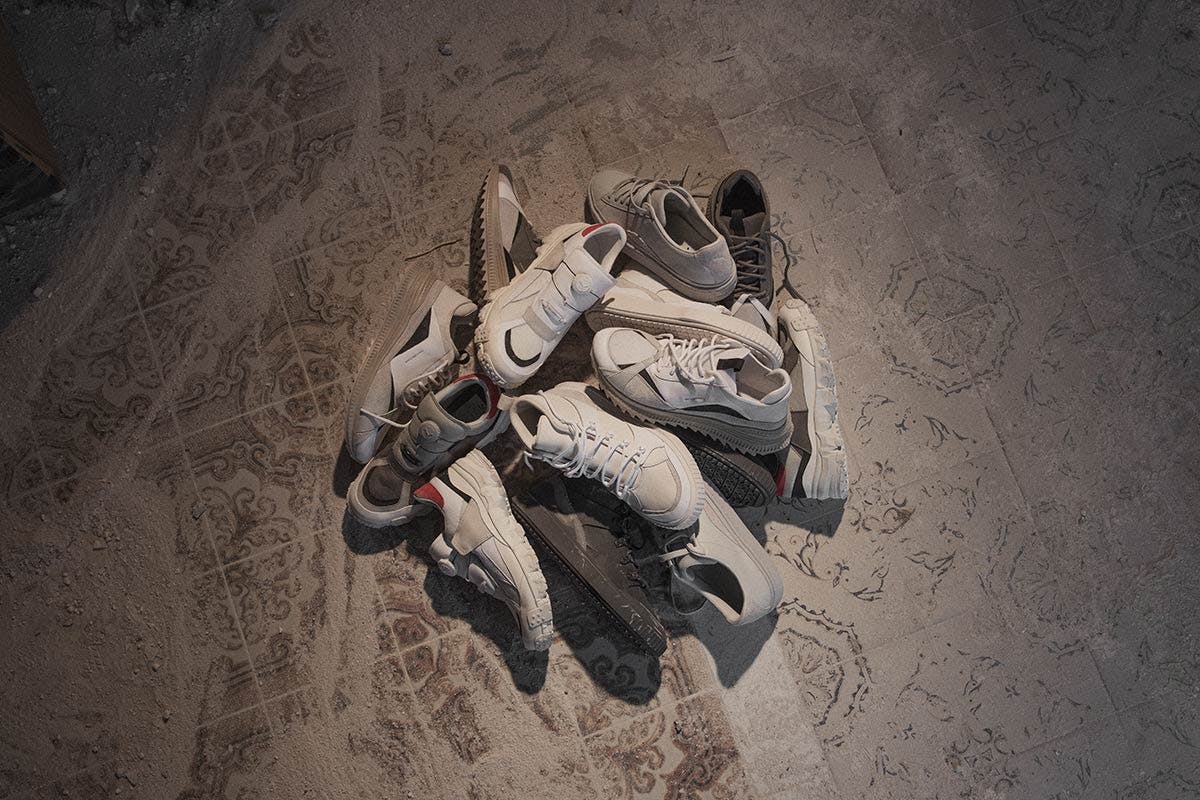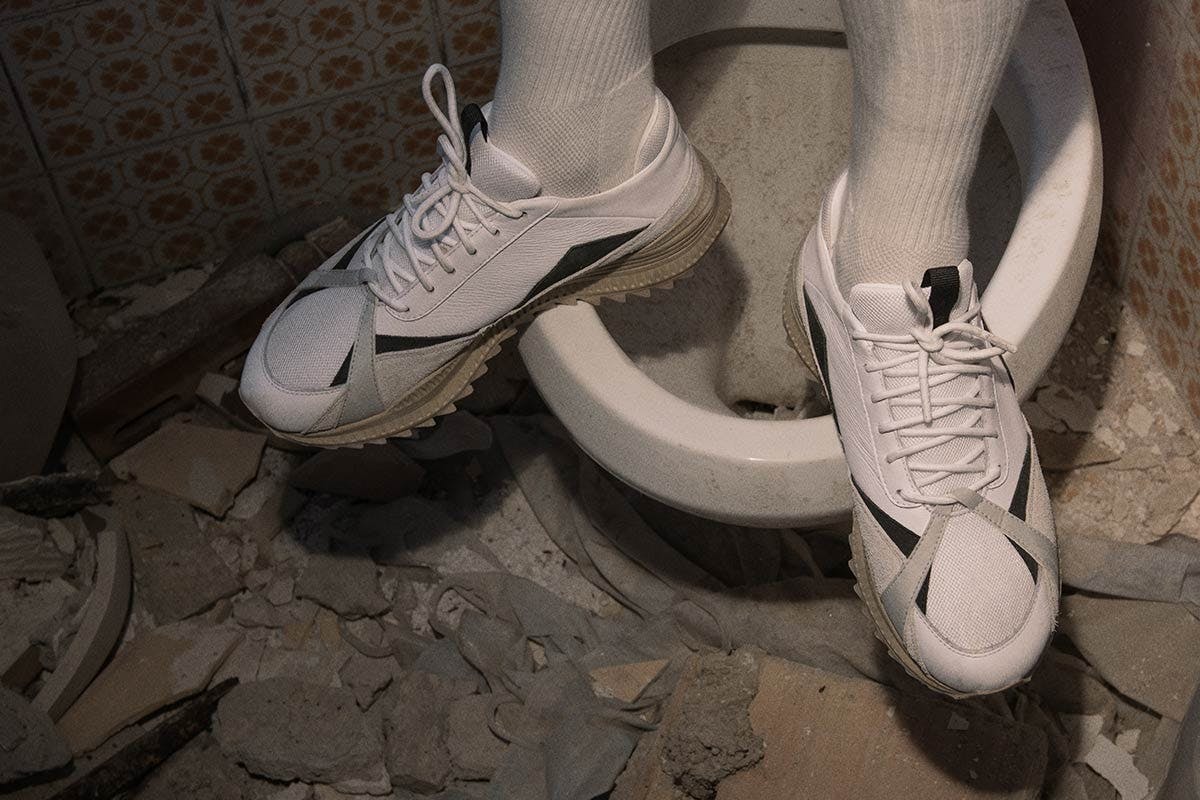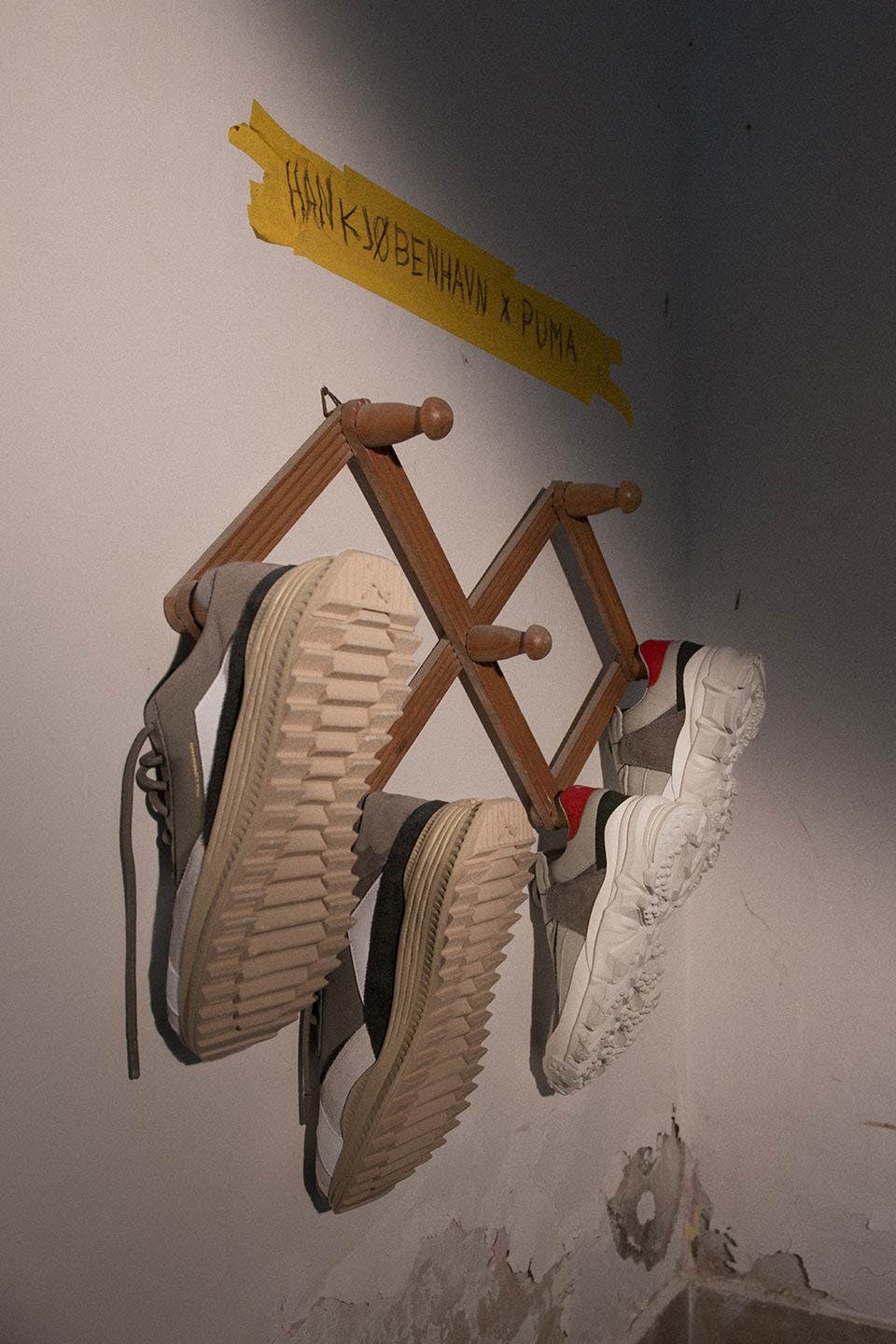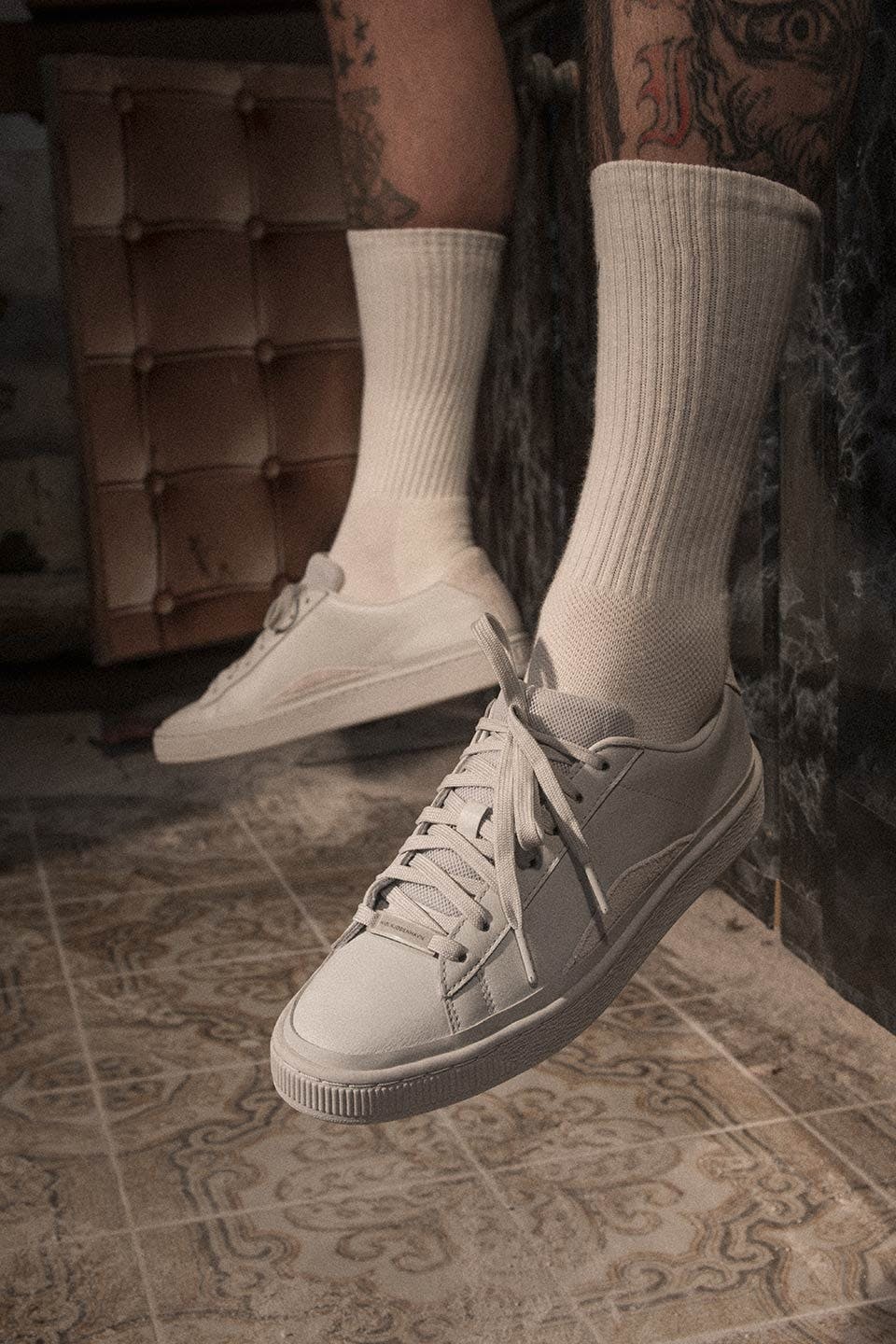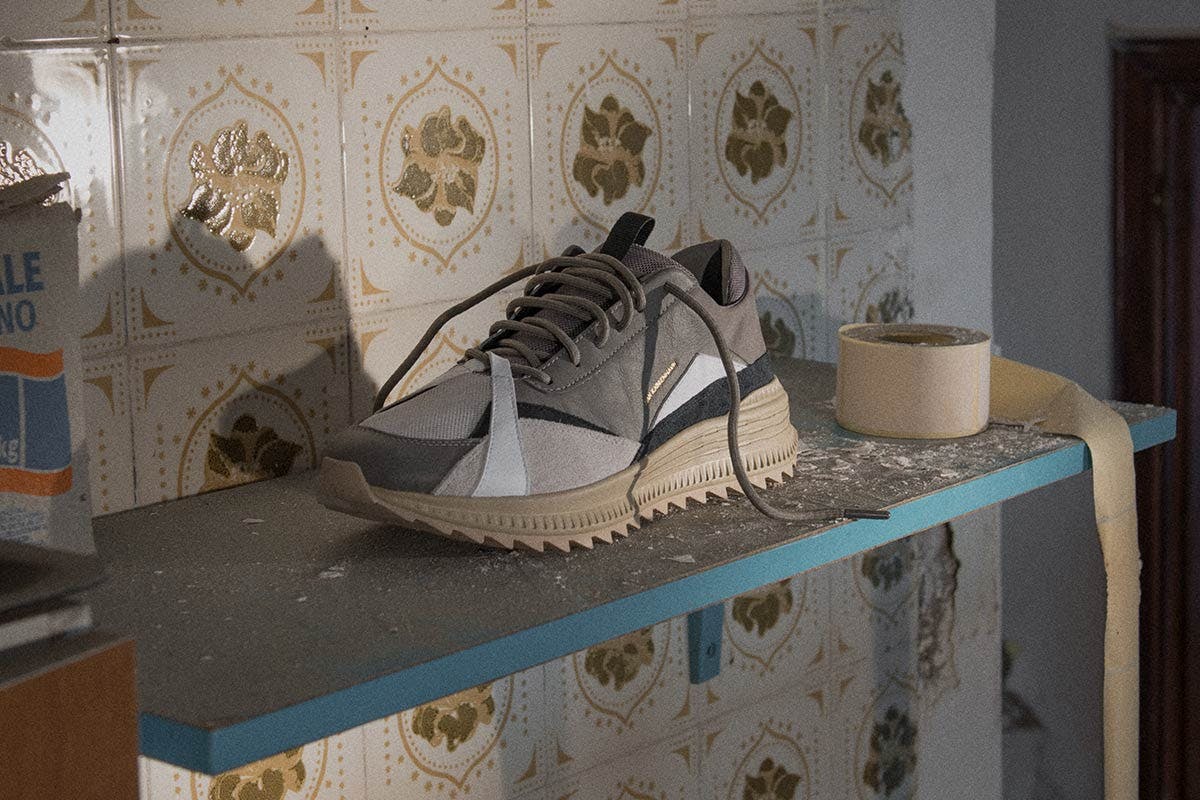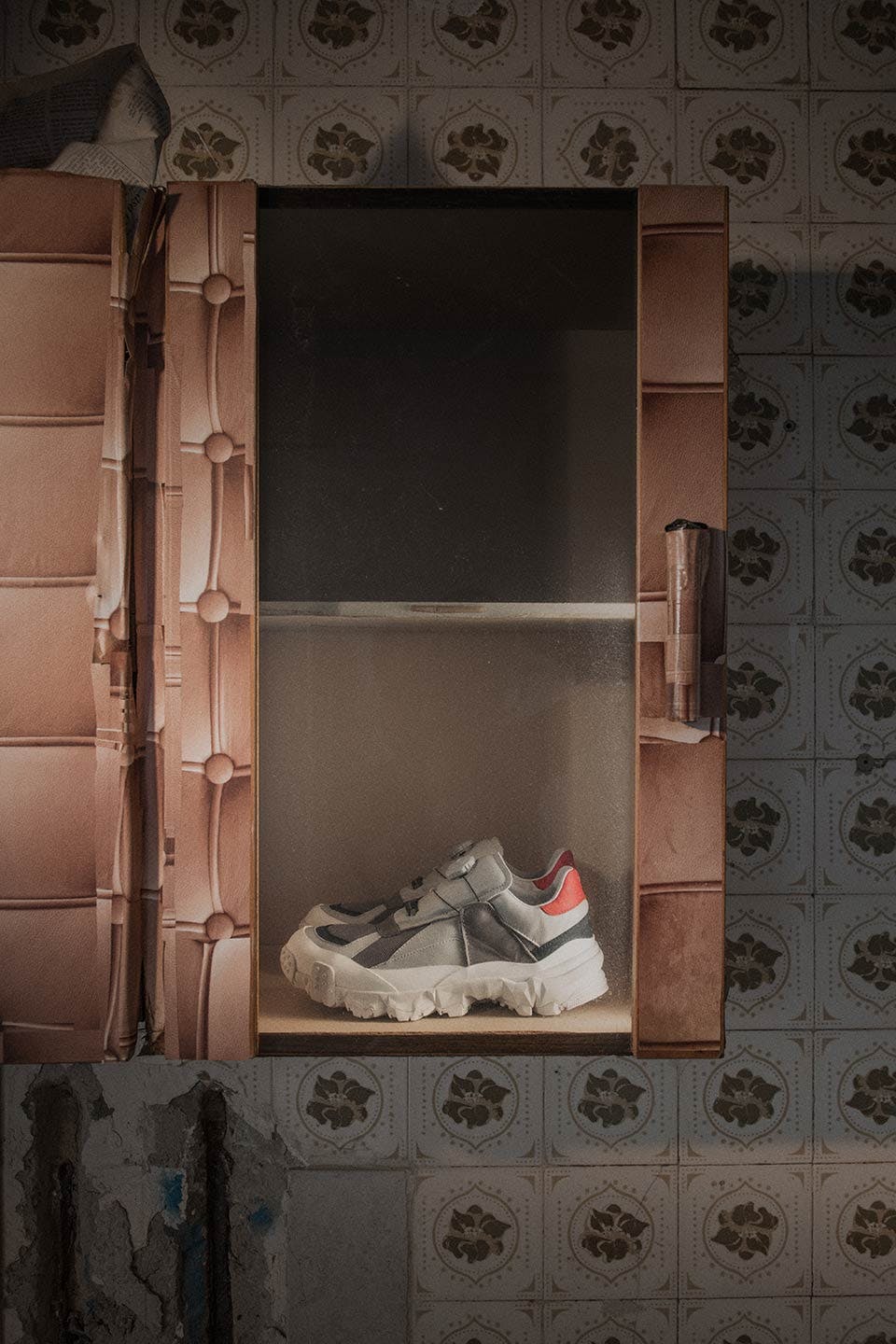 The lookbook images are striking.
We are portraying a suburban environment that feels true to our character. But instead of executing it one to one—the muted, cold concrete—we wanted it to take place in a different kind of surrounding where we felt it was more natural for the collab to exist. We are still true to the core, but there's a little bit of a warmer vibe to this compared to what we usually would do.
Tell me about the inside-out concept.
The inside-out thought is more about character than design principles. We connect with honest people who speak their mind. People that sometimes let their emotions get the best of them. What you see is what you get.
That's a great way of describing it versus it being so literal about the product, although there is that element, too.
We always used inside-out in techniques in the line, but the true story is that it reflects the human being.
Do you have a favorite piece from the collection?
I like the Trailfox Disc. I always wanted to make the Disc work, because it's an iconic PUMA technology, and I feel we made it work perfect on this one. I also think we succeeded in bringing Han Kjøbenhavn into it while still respecting PUMA's heritage. That is always the biggest challenge when collaborating on a project.
What's next for you?
We have one more Han Kjøbenhavn X PUMA project to go and then I have my "Alteration" project coming up in the spring. It's  a collaboration with PUMA in my own name.
Furthermore, we have Paris Fashion Week coming up where we'll do our first show ever outside Copenhagen. We've done 12 shows in Copenhagen and it's been a great experience. But now we feel it's the right time to bring our stories and show format to a new audience. That's gonna be really interesting.
The collection's global release was on September 15th and is available via PUMA's website, Han Kjøbenhavn website, and at select retailers.