Harmony Korine has carved out one of the most unique and recognizable aesthetics in independent American filmmaking. Unconcerned with popularity but obsessed with entertainment, Korine is a director who's fond of threading the line between the experimental and commercial.
From his early directorial experiments in Gummo and julien donkey-boy, to his recent and more commercially minded Mister Lonely and Spring Breakers, Korine has always been committed to shifting the emphasis from what the story is about, to the way it is told.
But Korine's not a one-trick pony. In his recent collaborations with Supreme, Dior and other designers, he's adapted his unique artistic vision to advertising. Not to mention his paintings and music videos. Korine's creativity touches on nearly every aspect of visual culture.
Join us as we explore Harmony Korine's often strange, sometimes disturbing and always singular creative vision.
Life, Career & Getting Lost Along the Way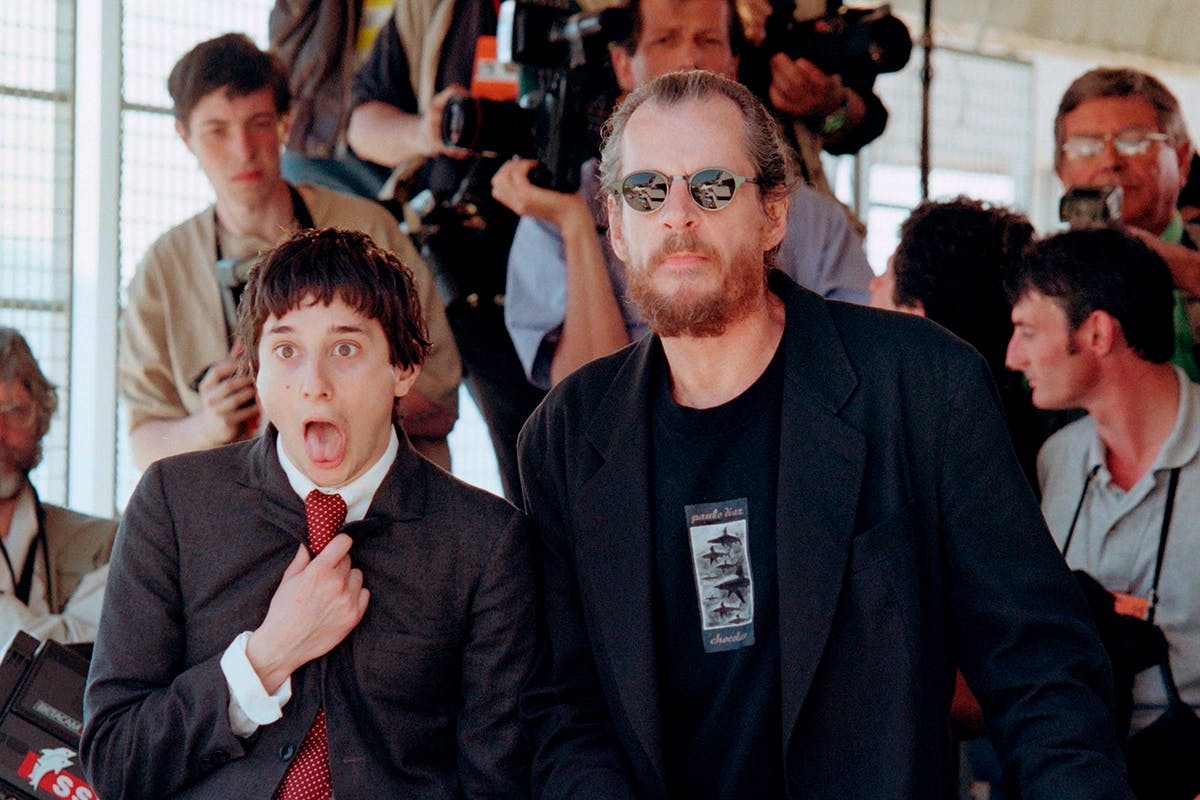 Korine spent his childhood in Nashville, Tennessee. He was exposed to cinema at an early age by his father, Sol Korine, who was an avid cinema goer and documentary filmmaker. Sol's work focussed on the isolated traditions of the rural south, often documenting the last voices of disappearing folk cultures.
In two memorable films, Sol Korine followed the Tennessee ballad-singer and moonshiner Hamper McBee on his day to day life and then invited McBee to host a film on the disappearing tradition of southern mouth music. His interest in strange characters and regional personalities would prove to be a major influence on Harmony's aesthetic sensibility.
At age 19 Harmony was approached by filmmaker Larry Clark to write a script. Clark had already developed a name for himself photographing gun and amphetamine fueled youths in Tulsa and Teenage Lust (a culture which he was very much a part of), and had decided to make a film about skateboarders in NYC. Although Korine had never written a script, his knowledge of skate culture and disaffected youth would prove to be more than enough. Together they produced the groundbreaking film Kids (1995), which followed a group of nihilistic teenagers in the midst of the AIDS epidemic.
The controversy and success that followed Kids made it possible for Korine to write and direct his first two feature films: Gummo (1997) and julien donkey-boy (1999). In 1999 he and David Blaine began shooting the "high comedy" Fight Harm. Although it ended up being too graphic to be released, the humor was in watching Korine pick fights with people bigger than him and trying to win. Unfortunately they had to abandon the project before completion because Korine got arrested and seriously injured during filming.
Then, aside from a documentary about David Blaine filmed in 2002 and Larry Clark's Ken Park (for which Korine had written the script in 1995), he mostly disappeared. Traveling between London, Paris and South America (where he spent around 6 months in the jungle with a cult obsessed with finding a magic fish) he was drawn into what he called, "a more criminal mentality" and an enthusiasm for narcotics.
In 2007 he returned to the spotlight, directing the sad and incisive Mister Lonely, followed by the bizarre Trash Humpers (2009). Most recently he directed the aesthetically driven neon noir, Spring Breakers (2013).
Since his return to filmmaking Korine has also begun doing commercial work for companies such as Supreme, Under Armour, Thorntons, Budweiser and Dior. Plus there are the music videos for Sonic Youth, Cat Power, The Black Keys, Rihanna and more. Not to mention gallery exhibitions and an upcoming sequel to Spring Breakers entitled, Spring Breakers: the Second Coming.
Enigmatic Vision
Although the subject matter and marketing of his films have changed from Gummo to Spring Breakers, there are a few trademarks that make a Harmony Korine's films stand out.
The most recognizable thing is that, with the exception of Mister Lonely, he doesn't really use plot or character development. "I can't stand plots," he explained in a 1999 interview, "because I don't feel life has plots. There is no beginning, middle, or end, and it upsets me when things are tied up so perfectly." Instead, he constructs his films as a series of images, something like a moving collage through which he explores concepts.
Gummo is the perfect example. The story takes place in Xenia, Ohio, a few years after a massive tornado hit the town, destroying a good portion of it and killing a lot of people. Korine's idea however was not to set a story there, but rather to make a story of the place itself. The film follows the abandoned youth of a southern post-disaster town, trying to stave off boredom. And like the tornado which had destroyed Xenia, Korine picked up pieces here and there, sending them flying in all directions discovering the poetry where they land.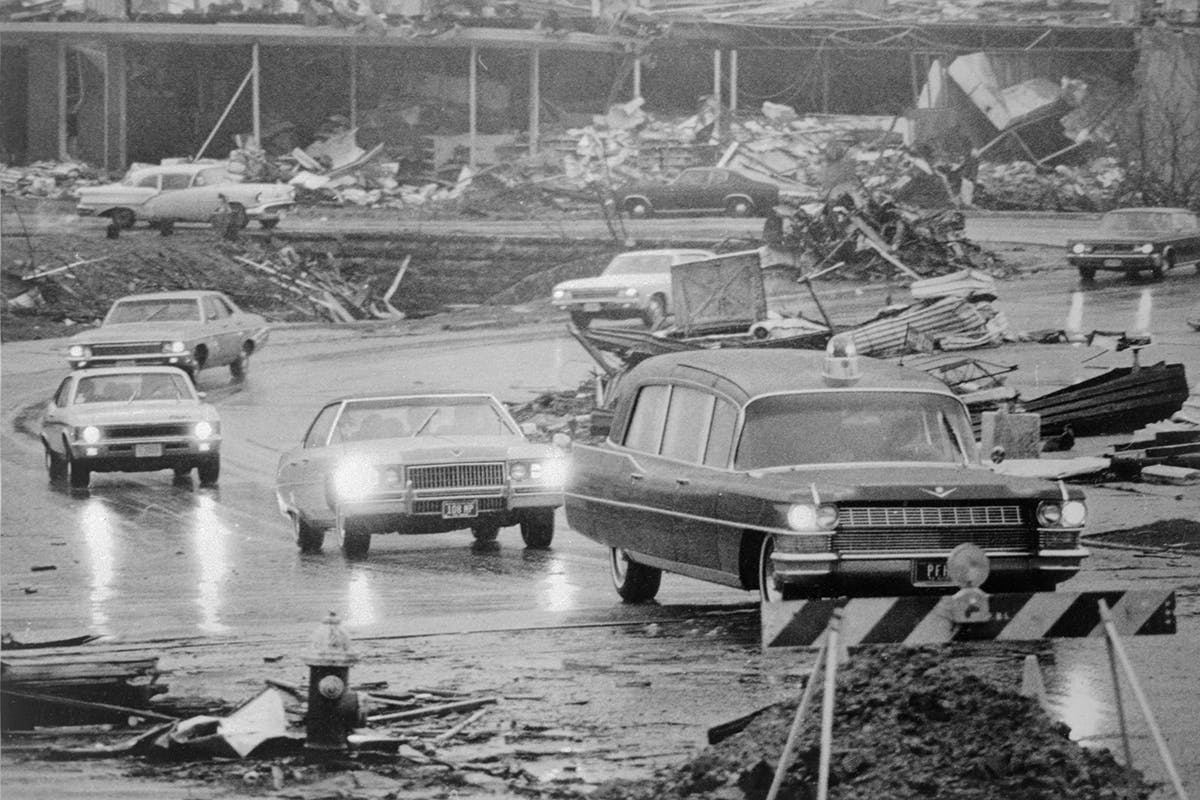 Korine also puts a huge emphasis on the types of film and the cameras he uses. In each case these decisions serve to emphasize parts of his story, without every using words. By experimenting with the way stories are told and the medium he tells them with, Korine has helped develop a new syntax for film.
For example, Spring Breakers achieved a gorgeous contrast between the beauty in escapism and the harshness of memory, with the use of sharp, glossy 35 mm anamorphic film and the heavier, grainier VHS and PowerShovel cameras. And julien donkey-boy was shot on mini DV tape then transferred to 16 mm and blown up to 35 mm, to achieve its characteristic grittiness. This allowed Korine to give the domestic chaos a sense of authenticity, as though it were nothing more than a home video. Similarly, Korine wanted Trash Humpers to look like it was shot by the degenerate geriatrics it 'documents' and then was accidentally discovered in a pile of garbage in some back alley somewhere.
Commercial Work
Korine has been friends with the people at Supreme since the 90's. So it came as no surprise that when he began doing more commercial work, he'd team up with them. In 2014 he produced a series of videos with his long time friends Mark Gonzales and David Blaine. Korine had already worked with David Blaine on both Fight Harm and Above the Below. When questioned on why Supreme would be interested in Blaine he explained:
"It makes perfect sense actually – he goes hard. He's an original American headcase. Nobody else sticks shish kebab skewers through their biceps as a hobby. No one else gargles lighter fluid instead of mouthwash. No one else can rip off a chickens head and then re-attach it perfectly. No one else sleeps in a heated pizza oven at night. Classic shit."
And also, classic Korine. Check the ad below.
In 2016 he continued the collaboration with Supreme, this time getting Gucci Mane involved. Korine and Gucci Mane had already worked together on Spring Breakers where Mane played Alien's enemy, Archie.
Also in 2016 he produced this aesthetically driven ad for Under Armour. It stars Stephen Curry, loads of kids on BMX bikes and a ton of neon lights, reminiscent of Spring Breakers:
Korine also produced this unforgettable ad for British chocolate company Thorntons. You'll catch all the classic Korine trademarks from weird looking kids, to whimsical seniors, and colors that pop.
Feature Films
Harmony Korine has written and directed five feature films. Although they deserve full articles to themselves, I'm going to give you a teaser and one of my favorite scenes from each one.
Gummo
Although named after the fifth Marx brother (who decided to sell lingerie over comedy), Gummo is a story about a place, not a person. It's a peak into the world of the ephemeral, the strange and the decisively local. It's about the frustration of being forgotten and the desire to disappear. Neither an indictment nor a celebration of middle America, Gummo lets its peculiar images wash over the viewer. Korine's goal isn't to tell us what to think about the characters he depicts. His goal is to poke and prod us into feeling something unexpected.
One of the ways he's able to do this, is by composing the film in small sections. Each section is practically a short film on its own examining some quirky or colorful character. Years before the social media revolution, Korine was creating work that was practically designed for the short attention spans of YouTube and Instagram (he has also stated that he has an extremely short attention span). Which means that a lot of the best clips from Gummo are actually uploaded on YouTube. Here's one of my favorites:
julien donkey-boy
julien donkey-boy examines the sometimes heartwarming and sometimes chaotic domestic life of schizophrenic teenager Julien (Ewen Bremner). It is an official Dogme 95 film and the first to be certified outside of Europe. The basic idea of Dogme 95 is that, by employing specific rules to production techniques (the 'vow of chastity'), creative control is taken away from the film studio and returned to the director.
Although Korine broke some of the rules (you can read about them in his confession) the limitations allowed him to create unique, minimalist film. In one of the funnier confessions, Korine explains that his then girlfriend Chloe Savigny was not actually pregnant during the shoot:
"I confess to Chloë Sevigny's pregnant belly not being truly pregnant. I tried to impregnate her myself, but there wasn't enough time. Plus she felt not ready to carry a child for nine months. I did not try though. Perhaps it is my fault. Perhaps I am shooting blanks. And loving her the way I do, I did not want another man to give it a try. So we used a round foam pillow that was present on location in my Grandmother's closet."
Here's a scene from the dinner table in which Julien recites a poem which his father (played by Werner Herzog) despises for being too "artsy fartsy". Combining Korine's sense of dark humor with a meta-commentary on the film itself, it sums up what makes julien donkey-boy a poignant, must watch film:
Mister Lonely
Mister Lonely announced Korine's return to filmmaking in a big way. Opting for a plot driven film with actual character development, it tells the story of a lonely Michael Jackson impersonator (Diego Luna) who meets a Marylin Monroe in Paris. She invites him to live on a commune with other celebrity impersonators where they try to overcome their alienation through community. Mister Lonely is a kind of post-modern parable about the hope and faith we put into community and the paradoxical loneliness that comes with it.
Oh and there are also flying nuns.
Trash Humpers
In 2009 Korine's Trash Humpers was released to somewhat mixed reviews. Or lets say, a combination of outright disgust and general confusion. Where Gummo followed a bunch of young people being 'normal' in their weird everyday lives, Trash Humpers follows a group of seniors who's only goal is to be outrageously weird. Their goal is to create disorder, chaos and revulsion - for fun. On the surface it looks like a crappy home video (the whole thing is shot on VHS found in thrift shops) shot by aging perverts. Korine's Trash Humpers is a weird look at the underside of a society obsessed with being young and carefree. He wants us to feel our misplaced fear and revulsion to old-age and abnormality. And then hopefully, to laugh.
Like Gummo, you can't expect a straight-forward plot or clean-cut camera work, but the length of each scene makes it ideal for viewing on YouTube, so start with this one:
Spring Breakers
Spring Breakers has a special place in Harmony Korine's oeuvre because it is his first truly commercial feature film. Or at least that's what it appears to be: four college girls rob a fried chicken restaurant to get money for spring break. Then they party like hell until being arrested for possession of cocaine. Everything is sunsets and neon lights and neon bikinis and guns and murder and more sunsets. Everything is brimming with sex and violence and fun.
Yet for all its seductive qualities, it's also repulsive. Many critics have noted that Korine gave us shallow female characters. You're meant to think they're beautiful and stupid. Even as the girls take on a more active role in the ensuing violence than their gangster mentor Alien (James Franco), there seems to be no self-reflection involved. Korine's objective though isn't to criticize the women in Spring Breakers for their shallowness. Instead his objective is to criticize the culture that produced them: a culture which prioritizes beauty, luxury and fun over self-reflection; a culture where privilege goes hand in hand with unthinking violence; a culture in which the viewers are implicated from the moment they begin watching.
Could the same critique be done with young men? In many ways Korine already wrote that movie. Remember the absolute horror and disgust you felt in the final scenes of Kids? Of course it was much worse because the characters were less exaggerated, less funny, and closer to actual people we've (unfortunately) all met before. But it too was an expression of a culture of violence concealed within a veneer of The Good Times.
Like Korine's other films, you're not told what to think at the end. Rather than being given a lesson, you're given an image and then left to decide what you think. Spring Breakers is meant to provoke the viewer, at times into laughter, anger, disgust, pity and sadness. One of the scenes that made me feel all of these feelings at once, while setting beauty and violence side by side, is the one in which Alien plays Britney Spears' "Everytime" on a white baby grand piano overlooking the ocean:
"Spring break… Spring break forever…"
Now find out all about Quentin Tarantino's cinematic style.