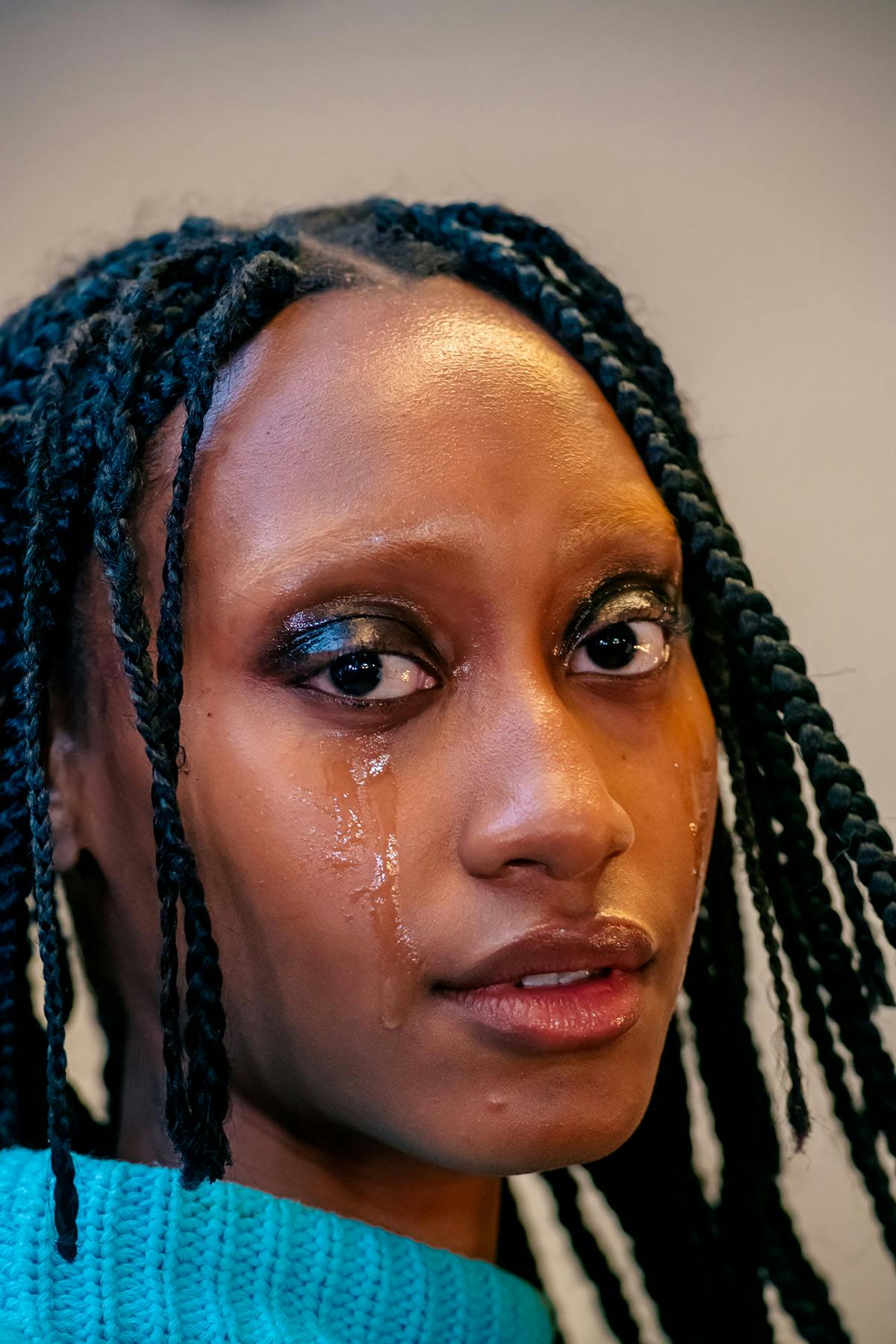 Cold, sleepy, sad: Whatever you're feeling, TikTok has a makeup look for it. At Head of State's Fall/Winter 2023 show, creative director Taofeek Abijako imbued Gen Z's penchant for emotive beauty with new meaning, expressing his lived pain through teary-eyed makeup.
Titled "Memories of Home," Abijako's latest is an homage to the journey that his father, also a fashion designer, embarked on from Lagos to Spain. He never reached his destination — during his illegal voyage across the ocean, the elder Abijako became so homesick that he disembarked in Libya. Eventually, he obtained a U.S. visa and brought the rest of his family, Taofeek included, to New York six years later.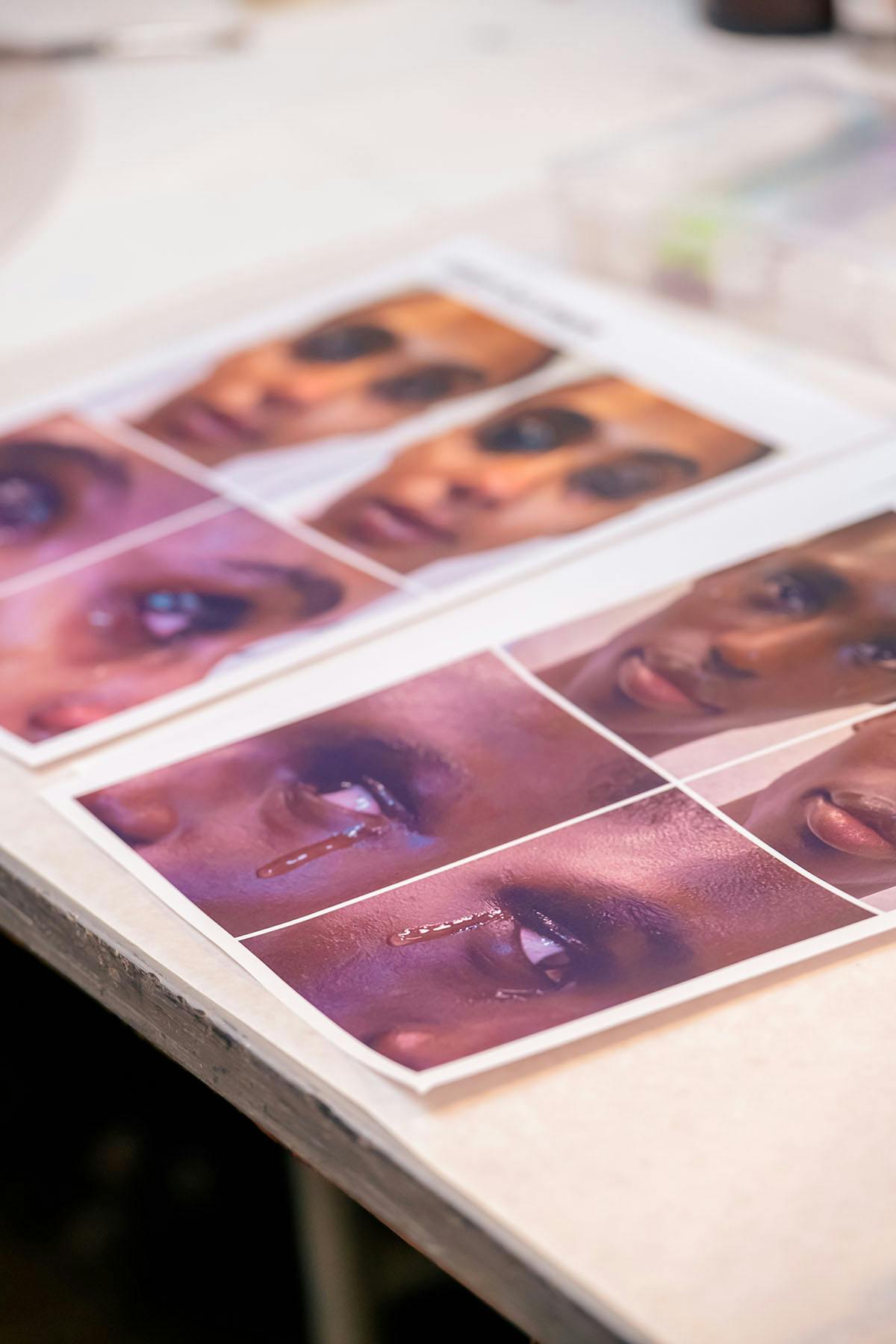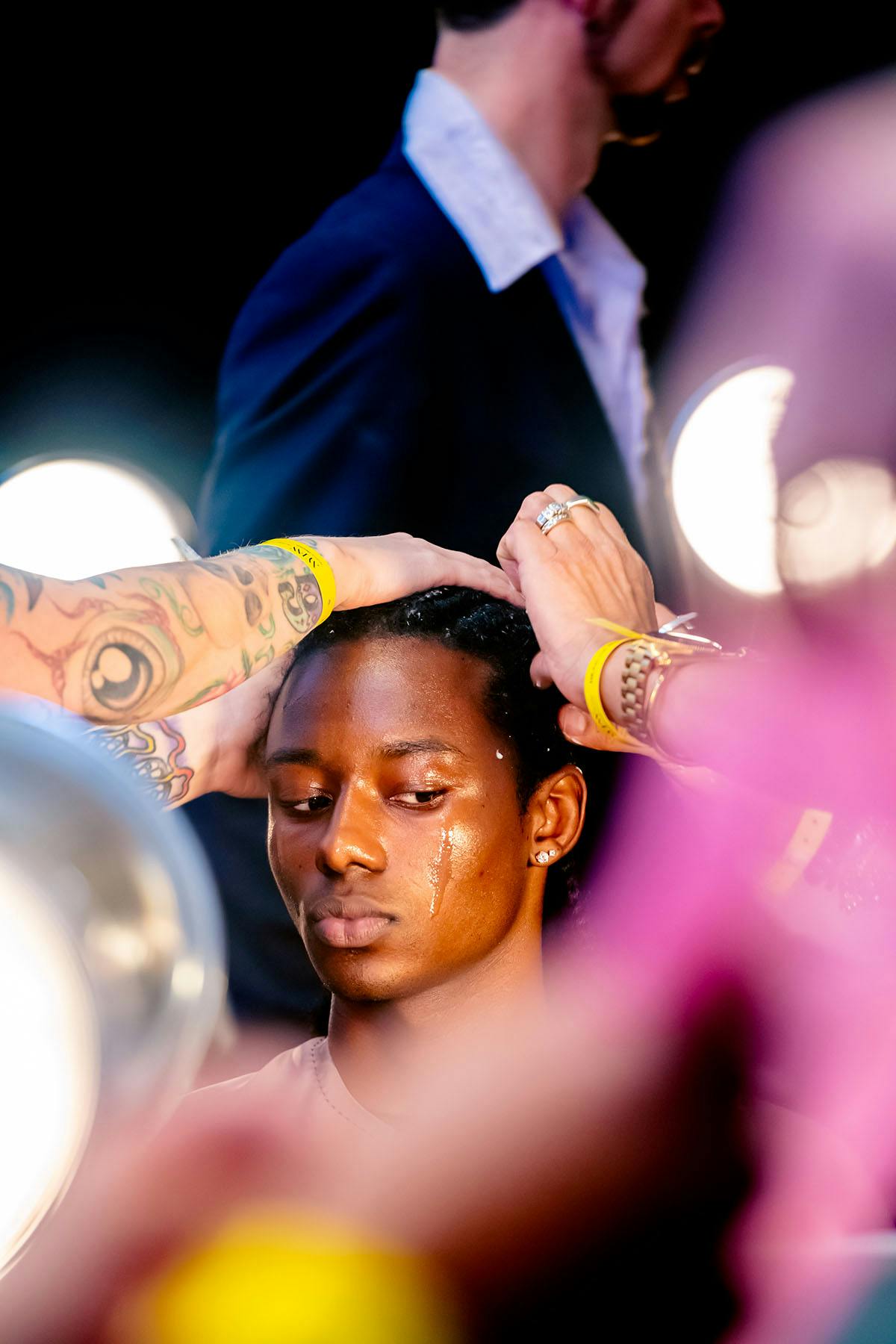 Taofeek wove references to this journey throughout the collection, including models' makeup. The designer collaborated with makeup artist Kento Utsubo to develop "wet" looks, a visual representation of the ocean that Abijako's father attempted to cross on his passage to Spain. "[Water] also represents Lagos, where I was born — which is located right next to the ocean," the 23-year-old designer explained.
Models sported glossy, slippery skin mimicking the dewy look of someone emerging from a body of water — or "mermaids coming out from the sea," as Utsubo put it. The artist also used clear lip gloss to engineer fake tears, which streamed from models' smokey, eyeshadow-rimmed eyes.
"Tear drops represent the gruesome pain that immigrants like me go through in search for a better life in the West," Abijako explained.
While teens on TikTok rim their eyes in red to express their existential angst, fueled by a faltering economy and mental health crisis, the faux tears at Head of State cut deeper, serving as a testament to the migrant experience, past, present, and future.