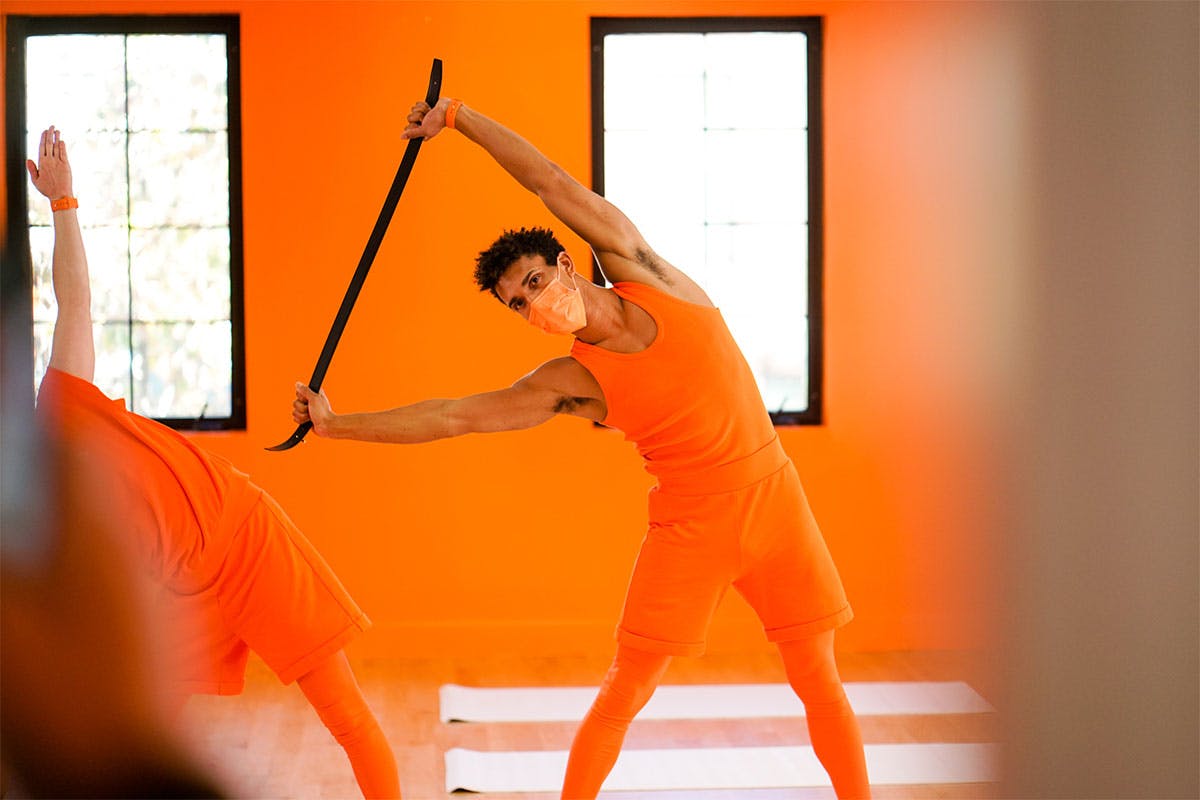 Hermès belts aren't just for wearing. The French house, known for its leathergoods, wants you to work out with them, too.
Through November 7, Hermès is setting up shop in Brooklyn to bring its signature products into an entirely new context: the gym.
Dubbed HermèsFit, the activation is a pop-up shop and custom fitness center offering Hermès-ified workout classes.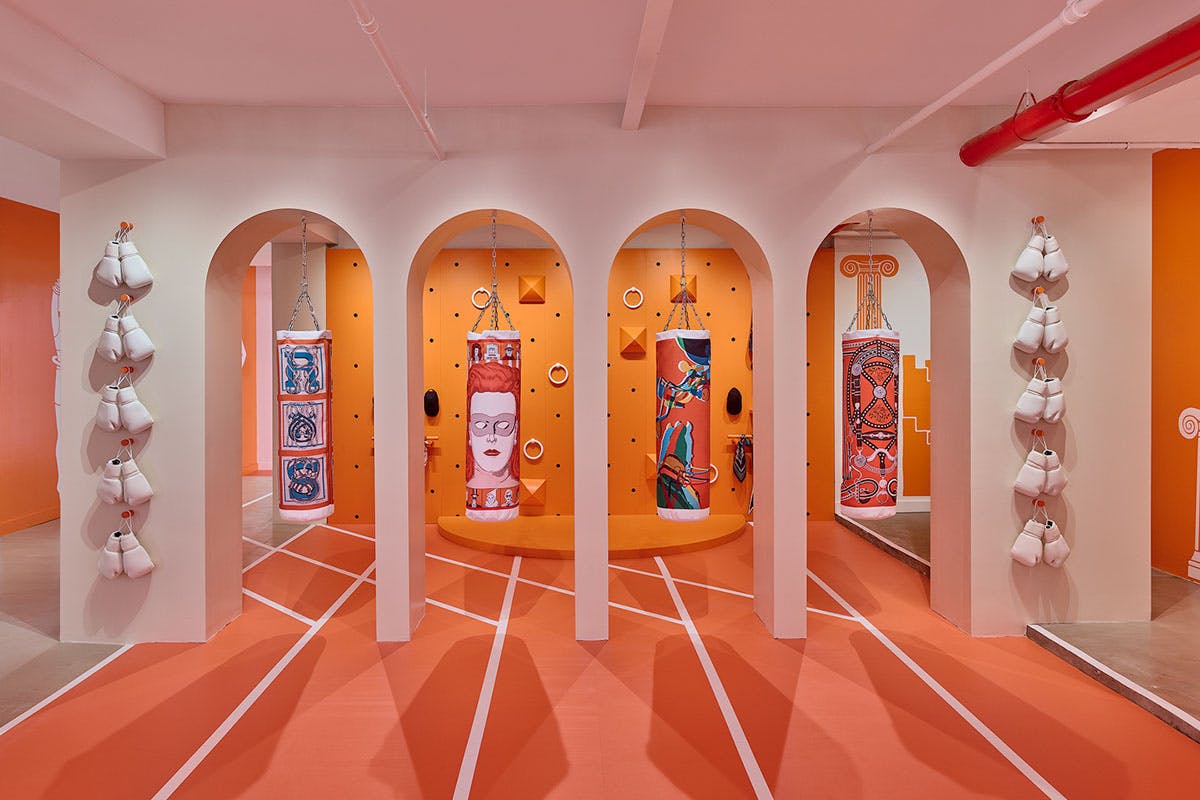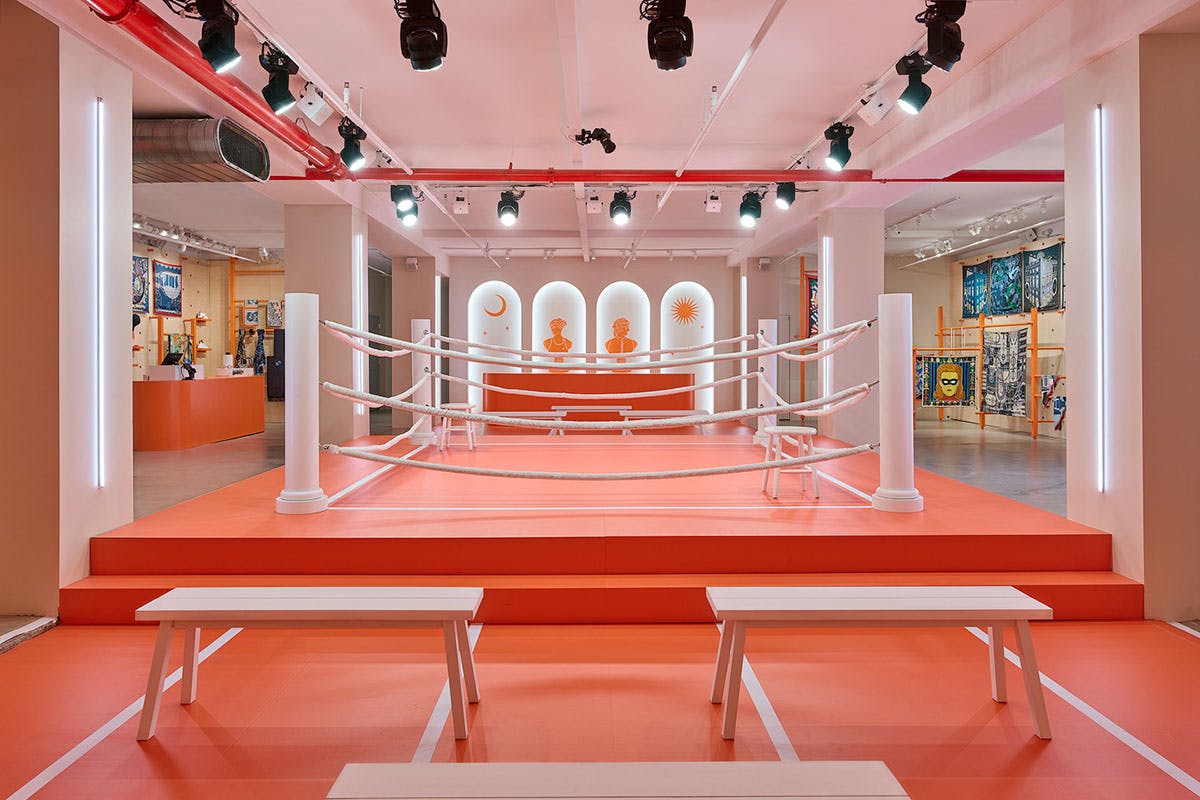 For example: a stretching session with Hermès belts and yoga incorporating the label's beloved silk scarves. If neither of those tickle your fancy, how about a Vogueing class with Hermès hats? Or kickboxing with Hermès bracelets?
Post-workout, participants can even freshen up in a lounge stocked with Hermès beauty products.
Ideal for photo-opps, the space is also outfitted with a branded rock climbing wall, boxing ring, and weights.
All classes are open to the public and free to join. If you're not based in New York City, HermèsFit will make stops in Paris, Taipei, and Shanghai — so stay tuned.
The playful activation is a departure from Hermès' reputation as a stalwart of ultra-elite luxury.
The brand's decision to launch HermèsFit in Williamsburg — a considerable distance from its Upper East Side flagship — brings the house to a younger demographic, one that might not realize Hermès is about more than just Birkin bags.
HermèsFit isn't the only luxury brand putting a fashion-forward spin on fitness.
In partnership with Technogym, Dior unveiled a collection of workout gear and equipment including a treadmill, stability ball, and dumbbell set.
Chrome Hearts sells a set of three-pound hand weights, made of sterling silver, for $5,000.
Of course, the magic of HermèsFit is its incorporation of items you might already have in your closet. The next time you find yourself hemming and hawing over getting a gym membership, why not take a look at your wardrobe instead?