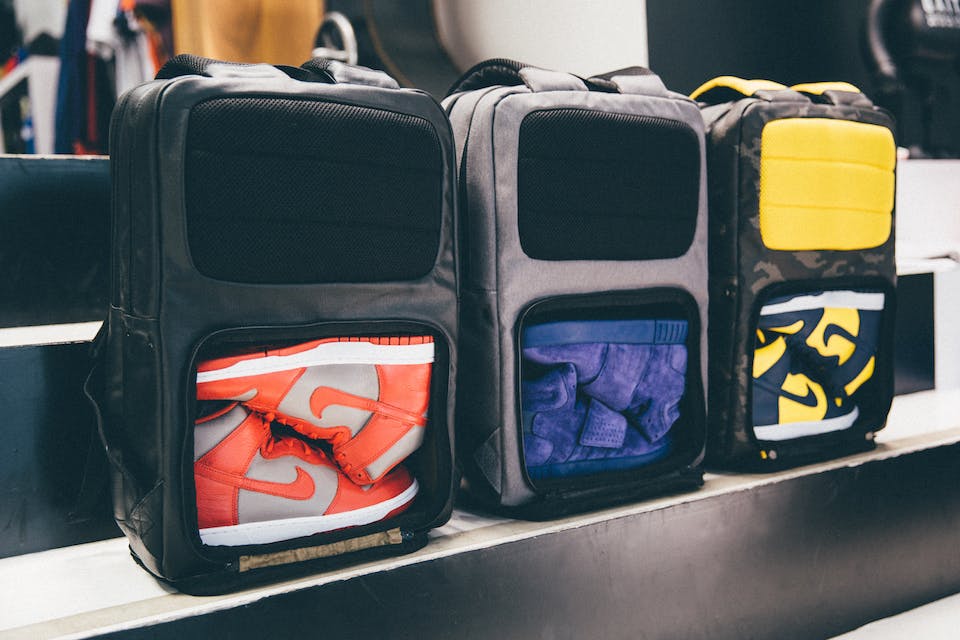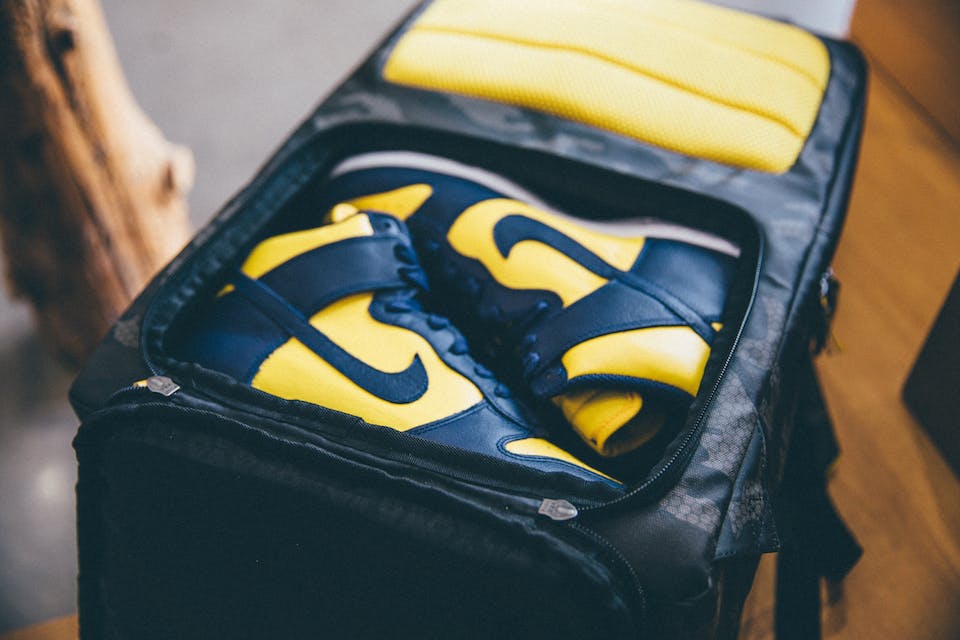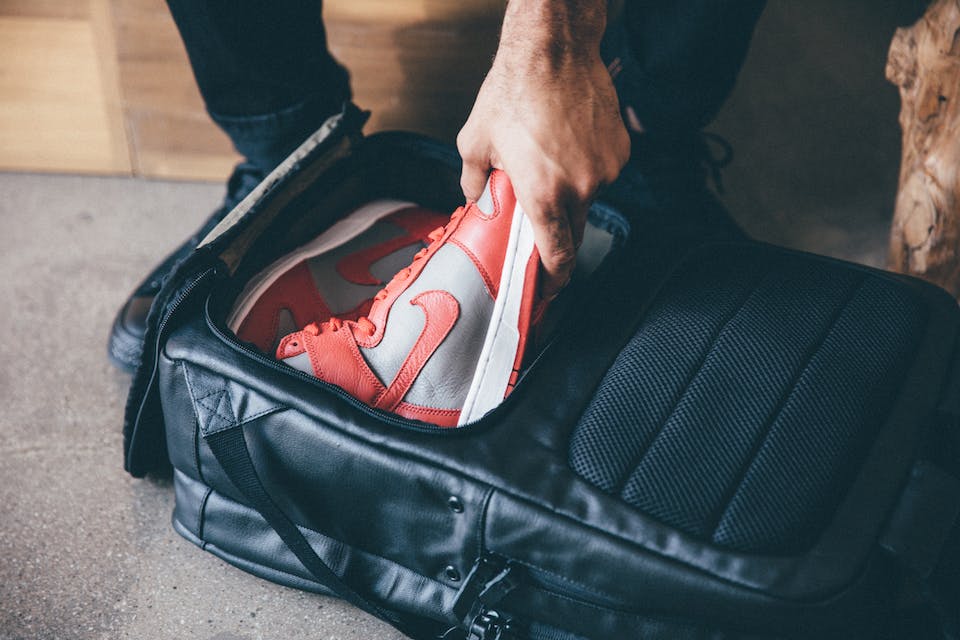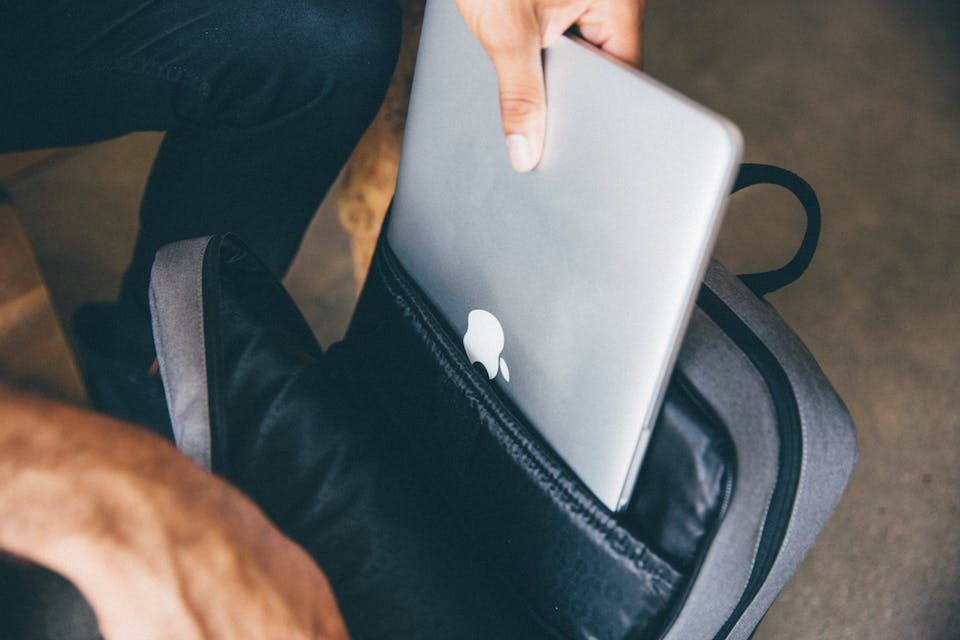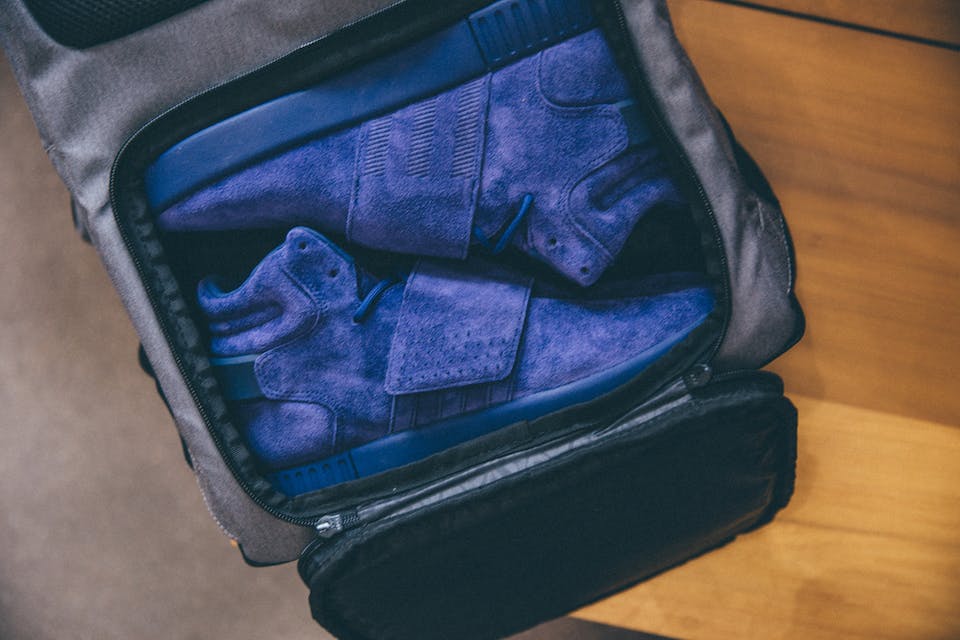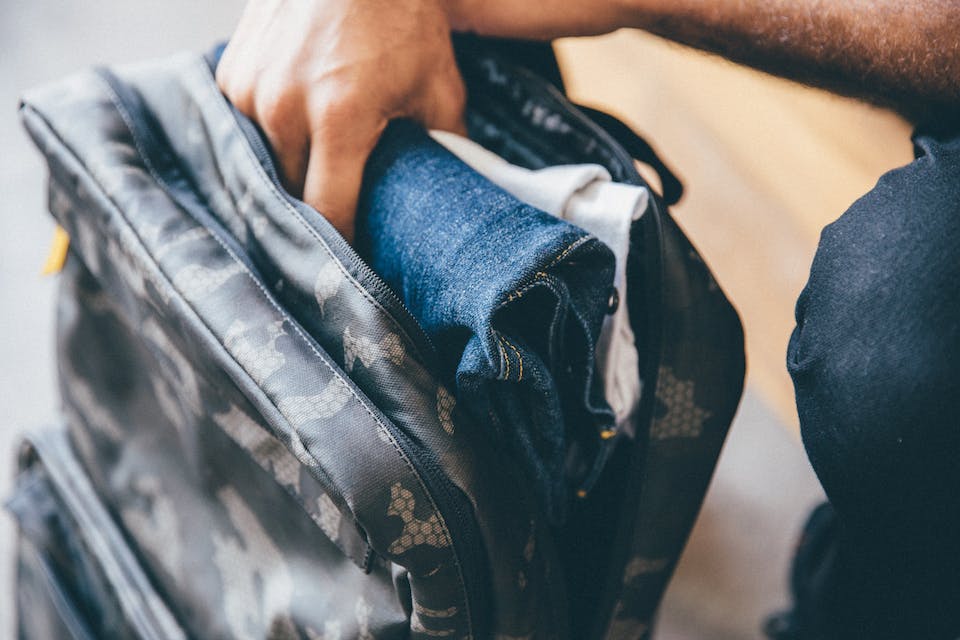 HEX is no slouch when it comes to providing high-quality luggage and bags that blend seamlessly into the modern man's rotation. But while the California-based label has successfully covered everything from water-resistant backpacks to intricately-patterned iPhone cases, they've never stopped pursuing the next best thing in luggage. Enter HEX's new Sneaker Backpack.
Coming in three colorways: matte black coated canvas, a light grey brushed nylon, and a custom camo print, this backpack is meant to carry you throughout your day—no matter how long and varied that might be.
Starting with the main compartment, this is prime real estate for any clothing or added materials you need to pack for your day. A expanding divider can be also opened up, creating even more storage in the primary compartment when you're not hauling a pair of kicks. A second zip pocket is roomy enough to accommodate a 17 inch Macbook, with extra padding for extra peace of mind. Two front pockets adorn the front of the backpack, which are large enough to stash an iPad, but still compact enough that cables, cords, and other accessories won't get lost in the depths of your bag.
"But where do I store my sneakers?," we hear you cry. Simply turn the backpack over and unzip one of the air-mesh back panels to reveal a ventilated compartment that can comfortably fit a pair of high-top sneakers.
Head over to HEX to shop this all-new, must-have bag.