Under the Radar is Highsnobiety's weekly celebration of upcoming talent brought to you by Avión Tequila. Each week, we're spotlighting an emerging brand that's bringing something new to the worlds of streetwear and fashion.
Hidden Mangroves started out quite humbly, with creative director and founder Luca Brown making T-shirts for friends while operating out of a studio in East London. Now, the brand's graphic tees and short-sleeve silk shirts are being stocked at Dover Street Market.
The brand's name refers to the trees that grow around tropical coastlines, accommodating ecosystems under the surface of the water. "We explore different themes of escapism quite frequently throughout our collections, and this metaphor serves to represent our need as humans to escape reality through whatever means, good or bad," Brown says.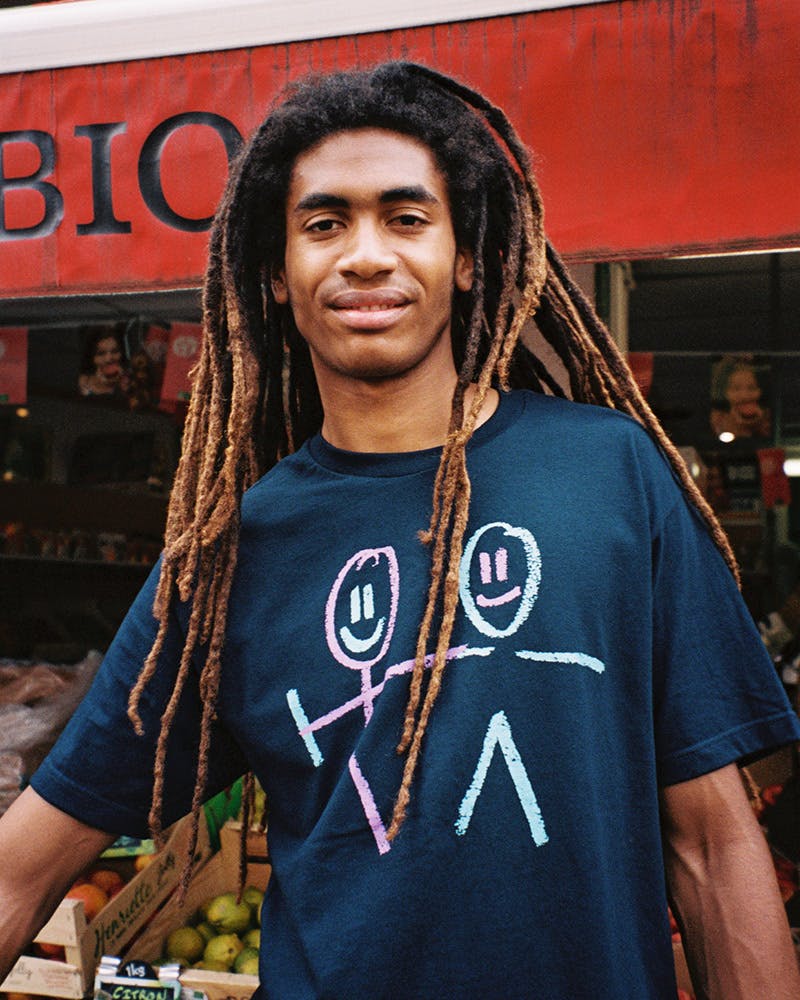 Hidden Mangroves' latest drop, dubbed "Family," is a range of graphic tees that promote feelings of camaraderie. As Brown explains, "Our network expands to the furthest corners of the world. I met a group of fishermen in India last year and they were some of the warmest people I have ever met. The day after meeting them, I was playing cards in their fishing hut, doing shots of rum whilst sitting on fishing nets, getting ready to go to their friend's wedding."
Brown and his four new pals arrived at the wedding blasting tunes from the back of a tuk-tuk, and he still receives WhatsApp messages of the group fishing and eating together in Kerala. "The idea of being there for your friends fuels the current collection, illustrated by the 'Got Your Back' tee graphic with one stickman's back being held by the other," Brown explains.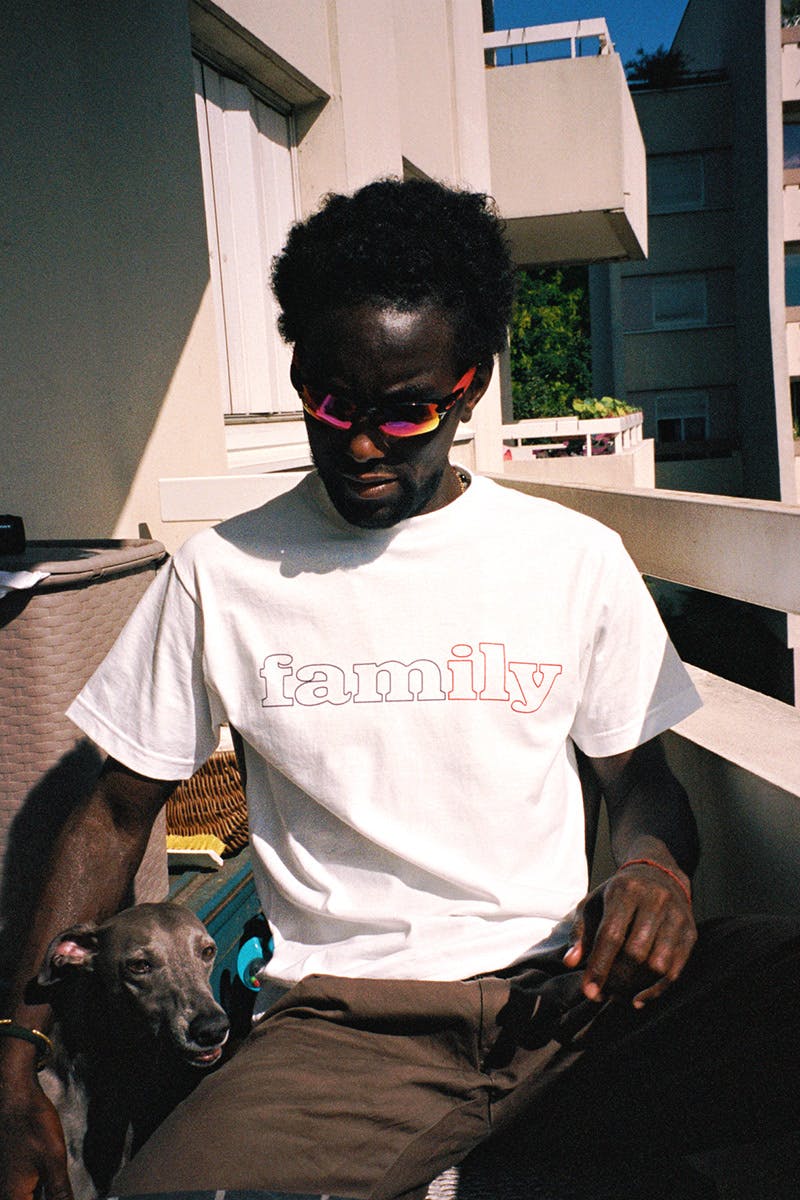 Graphic tees aside, Hidden Mangroves has been riding the iridescent wave with aplomb. The brand's petrol silk shirts, which glisten in shades of mercury, amethyst, amber, and orange, came from fabrics Brown found while in Kerala.
"Sourcing fabrics so far has always seemed to appear as a stroke of good luck," he says. "I went away to India last year and knew the region produced beautiful multi-toned silks. On my last day in Kerala, I found a shop selling saris and asked where they had gotten the silk from to make their dresses. The owner took me by bike to his tiny warehouse, and when he flicked the light on, there were bags full of vibrant rolls of silk ranging from deep purple to bright shimmering gold."
The label can be seen as a reaction to the onslaught of streetwear bedecked endlessly with logos. Brown wants his designs to offer something beyond branding. "Everything I saw [elsewhere] was basically a logo on a tee," he says. "What opinions do you have as a brand? Is there even any thought being put into graphics or clothing anymore? I wanted to create something meaningful and visually pleasing. Everything else seemed washed."
You can shop the latest Hidden Mangroves items via the brand's online store or Dover Street Market.
Avión Single Origin Tequila is the ultra-premium tequila that defines a new standard of quality and taste. It is made from single-source rare Blue Weber agave found in the highest elevations of Jalisco, Mexico — Jesus Maria. Avión's distinct flavors are created slowly in small batches using a meticulous, time-intensive distilling process and proprietary ultra-slow filtration.