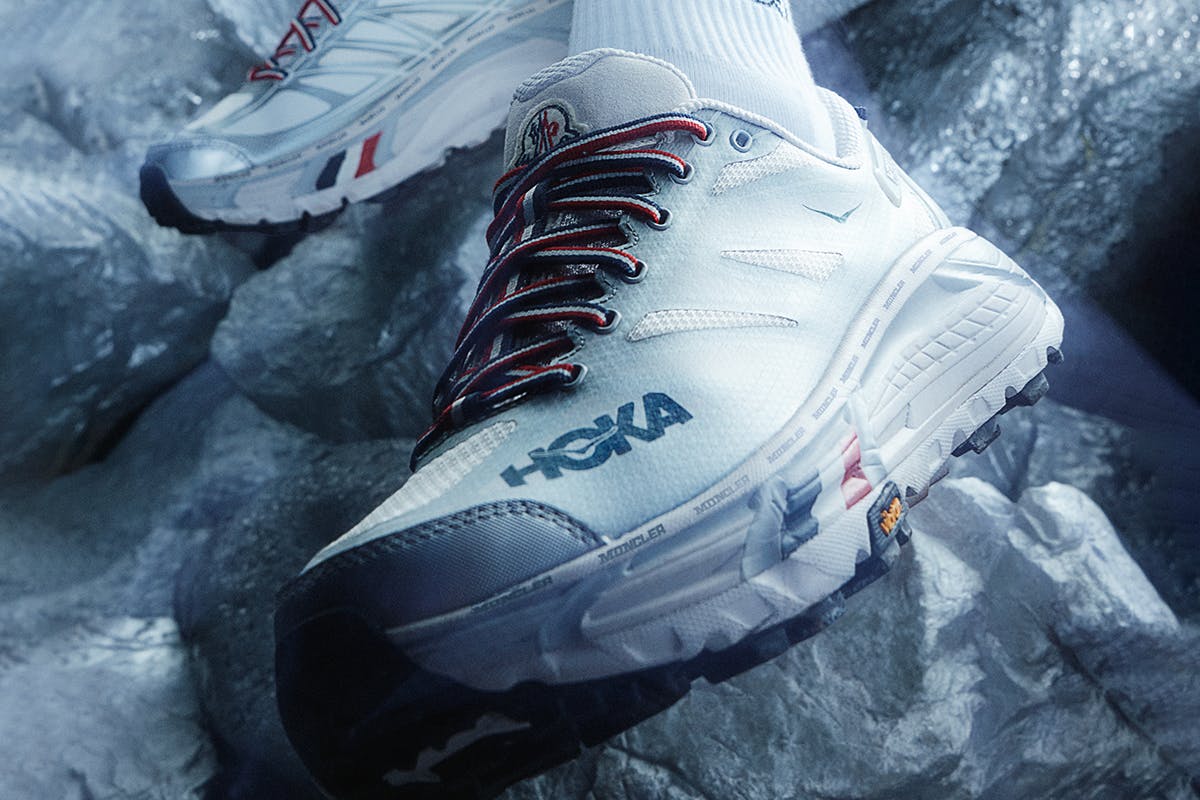 From the outset HOKA's intentions were clear: to create comfortable, trail-friendly footwear that enhances performance and reduces the risk of injury. Thirteen years on, and its approach remains exactly the same. Period.
Founded in Annecy, France (by two former Salomon executives in Nicolas Mermoud and Jean Luc Diard), HOKA's rise in the world of performance footwear has been nothing short of phenomenal.
Within years of its inception, HOKA had become the footwear of choice for some of the world's best trail runners thanks to its unique (and comfortable) oversized midsole design, and even bore the feet of some of those competing at the infamous Ultra-Trail du Tour du Mont-Blanc (UTMB) — an event HOKA now sponsors.
While its performance capabilities took the industry by storm, quietly under the surface simultaneously, a more fashion-focused fizz of excitement was subtly bubbling away.
"I think the outdoor trend and an increased interest in functionality has seen consumers almost gravitate towards brands like HOKA, without us having to build ourselves around that category," Travis Wiseman, HOKA's Director of Lifestyle Product, tells Highsnobiety.
"We've always focused on creating shoes that are functional and comfortable — two things that cater both runners and those looking for a day-to-day shoe, so it was only a matter of time."
Sure, the functionality of a HOKA product is an obvious pro (a plethora of underfoot cushioning met with a lightweight mesh upper), but aesthetically it's a little out there, even for the fashion-savvy.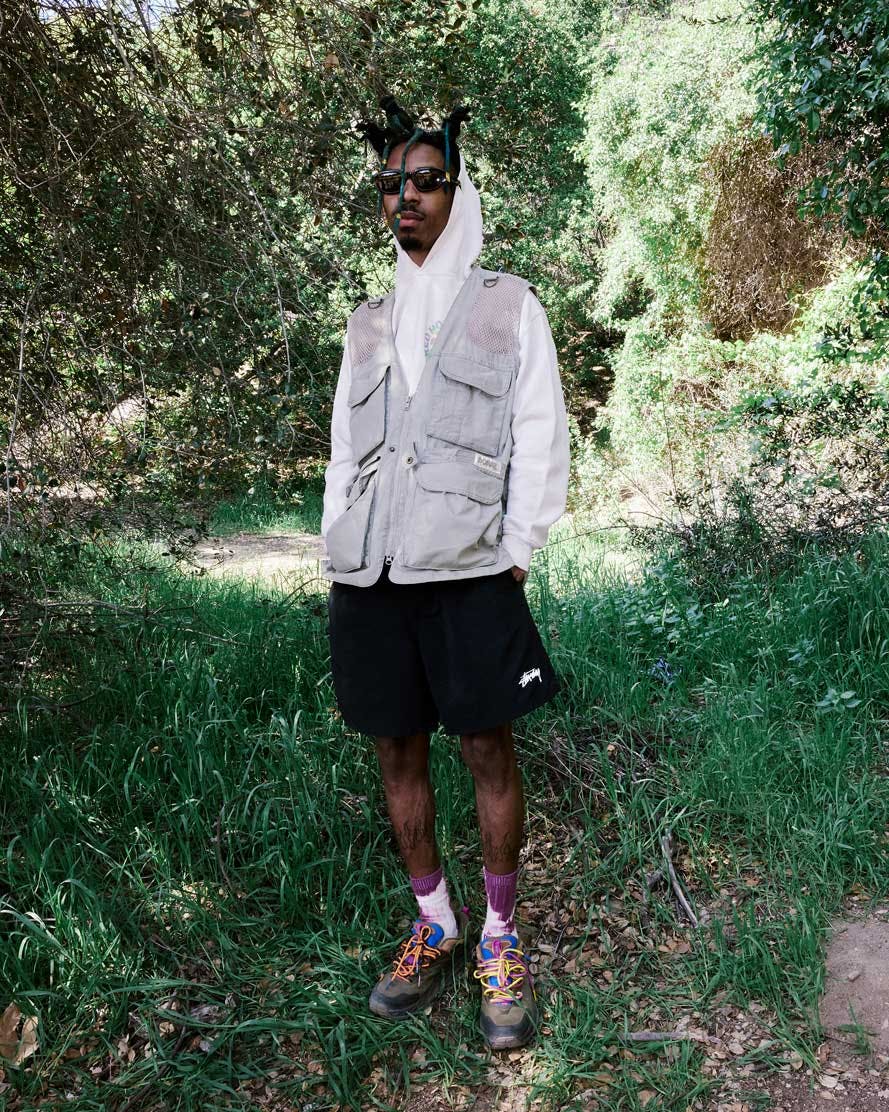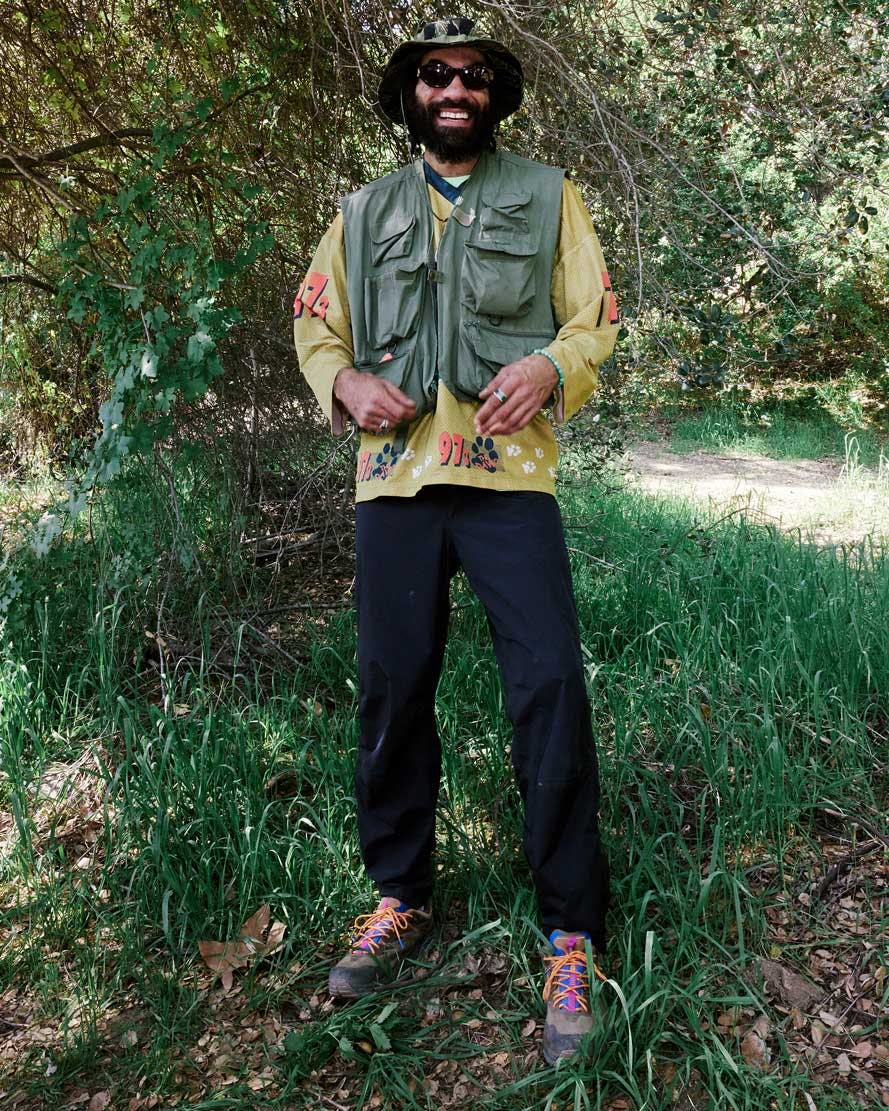 That, though, is where collaborations come in. While the label might not have altered its designs to cater the fashion market directly per se, its collaborations have undoubtedly been a vehicle for experimentation — and one that's certainly increased its streetwear credentials.
To-date, HOKA boasts multiple releases with the likes Engineered Garments and Moncler, as well as smaller drops with brands like Opening Ceremony, Bodega, and thisisneverthat.
"There's definitely been collaborations we've done that have been conservative efforts to get into the lifestyle space, but it's all come from consumers having an innate interest in our brand," continues Wiseman.
"That being said, there are no rules when it comes to collaborations, aside from an organic connection. There has to be mutual respect and interest. Is there an organic connection between the two brands that we can build on? If so, let's go and see what happens, if not then no stress."
While co-releases have undeniably played a key role into the label's off-trail success, the consumer's yearn for functionality has played into the hand's of HOKA who house techy details in abundance in silhouettes like the U MAFATE OG and the Gaviota 3, to name a few.
In recent seasons, some of HOKA's competitors (most notably Salomon) have been transcending its footwear to the runways of the world's biggest fashion weeks. And while Wiseman isn't against HOKA taking a similar route, he insists they aren't going to force it.
"You're certainly going to see HOKA spaces you won't have seen them to-date, but we aren't going out of our way to make a product that's designed for the runway — but if it happens organically then great," he admits.
"We aren't building products for the likes of Bella Hadid, but if they're wearing them anyway we aren't going to complain. If we have these types of connections, we want to further strengthen that connection, whether it's through different colorways, or maybe tweaks in style — all the while keeping things true to HOKA."
The brand is — in the grand scheme of things — still a fairly young machine. But if a label born out of the mountains of southern France can make the splash it has done on the footwear industry in just thirteen years, we're in for one HOKA of a ride.
Scroll down to shop HOKA sneakers.

(Available at 2 Merchants)
(Available at 2 Merchants)