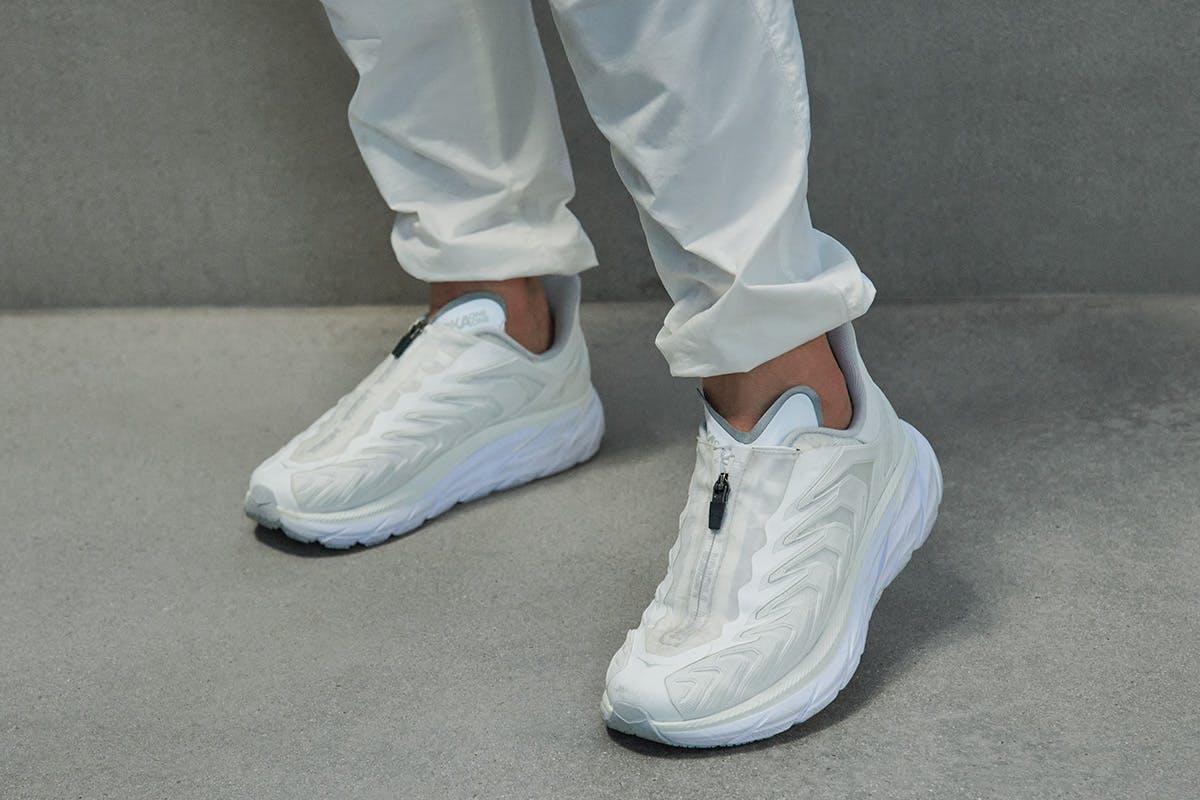 HOKA's Clifton is a bit of an anomaly in the world of running.
Derived of carbon-enhancers or any "super shoe" mentality, the Clifton — when it first launched in 2014 — was simply designed as an everyday shoe for everyday runners.
Simple might be a bit of an understatement, but compared to the likes of Nike's NEXT% Alphafly (a shoe worn by Eliud Kipchoge when he ran the fastest ever marathon) and adidas' Adios Pro, the Clifton is all-in-all pretty modest.
Boasting an oversized midsole (typical for HOKA), the Clifton was designed to balance lightness with cushioning, two features that has seen it become a mainstay not only for runners, but those seeking a comfortable everyday, fashionable sneaker, too.
Such has been the popularity of the Clifton, HOKA has delivered no less than eight evolutions of the silhouette, all the while retaining its purpose of being an everyday, comfortable shoe, designed primarily for logging easy miles.
For Fall/Winter 2022, however, HOKA is presenting a Clifton like you've never seen before. Introducing: Project Clifton.
Based on the popular Clifton 8 model, Project Clifton is an all-new souped-up spinoff, delivering the same cushioning and support as the OG, equipped with an edgy new look.
Inspired by the wonders of the future, Project Clifton puts a futuristic remix on the silhouette with an Aquaguard Zip and quicklace system, dousing it in two colorways of "Blanc de Blanc/Lunar Rock" and "Black/Black".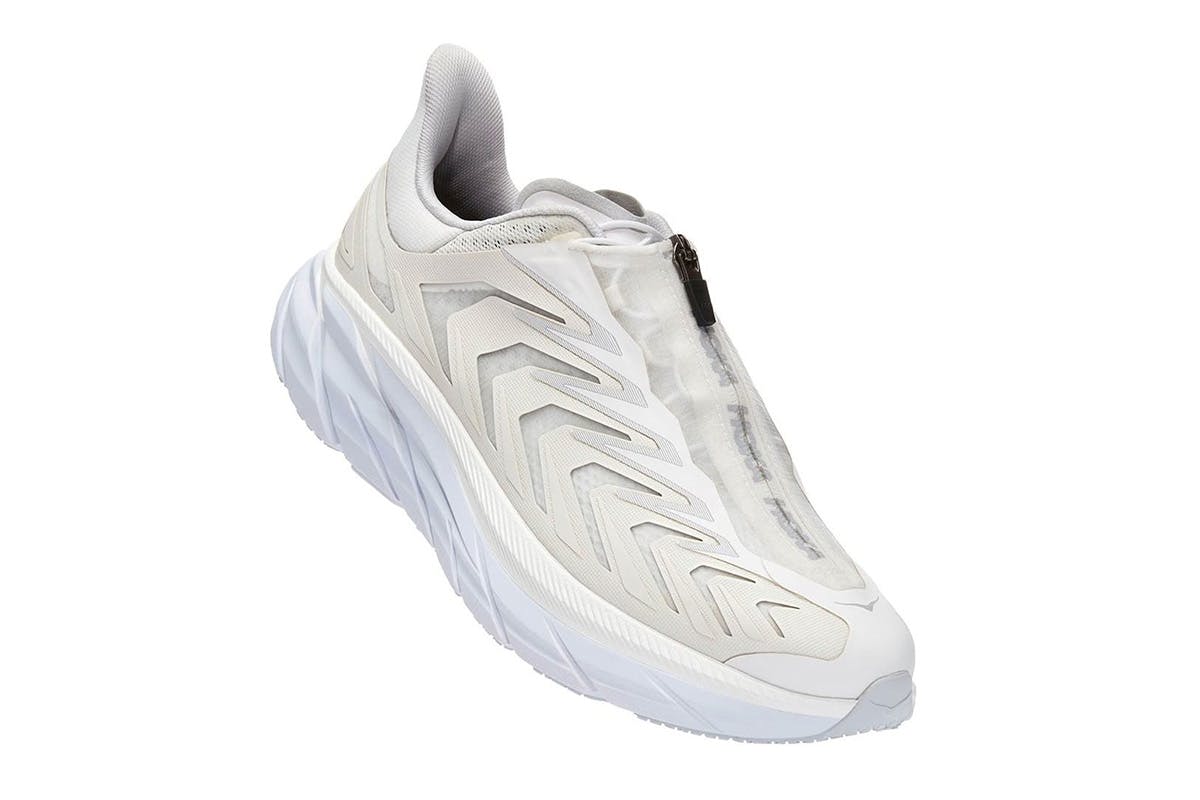 HOKA — which has quietly stepped back from its full title HOKA ONE ONE for stylistic reasons — has announced a Project Clifton launch date of December 15, 2022, and a higher-than-normal retail price of $250 USD.
While only two colorways have been unveiled by the brand thus far, images have been circulating online of a third blue-black iteration which we expect to follow soon.
Throughout its eight year lifespan, the Clifton has become a staple in the world of functional footwear, and if HOKA's addition of a waterproof layer and a new quicklace system is anything to go by, Project Clifton should certainly follow suit.
Shop our favorite HOKA products