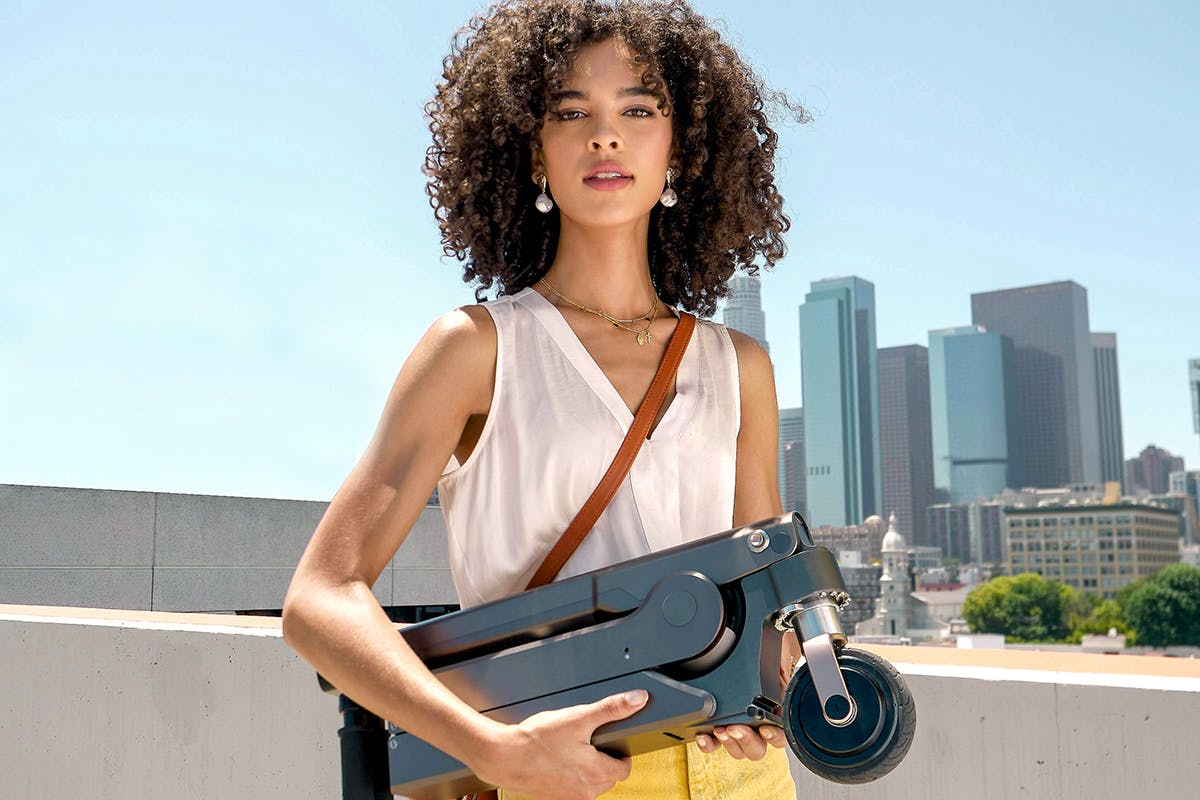 With more and more companies getting in on the portable transportation action, Hyundai debuts its new electric scooter prototype, building on an initial concept presented at CES 2017. The updated model features a 10.5 Ah lithium battery enabling 12.4 miles of range and a top speed of over 12 miles per hour.
Hyundai plans to integrate the on-board scooter on future Hyundai Motor Group vehicles. The scooter can be mounted on Hyundai and Kia automobiles to charge automatically while driving.
"We want to make our customers' lives as easy and enjoyable as possible," says DongJin Hyun, head of Hyundai Motor Group Robotics Team. "Our personal electric scooter makes first- and last-mile commuting a joy, while helping to reduce congestion and emissions in city centers."
The new and improved design boasts rear-wheel drive to enhance safety as well as stability, while suspension at the front wheel offers a smoother ride. The scooter is also outfitted with front and rear lights, and is highly portable thanks to its tri-fold build. A display then shows battery status and speed to ensure you remain informed at all times.
For a closer look at Hyundai's electric scooter prototype, press play below.