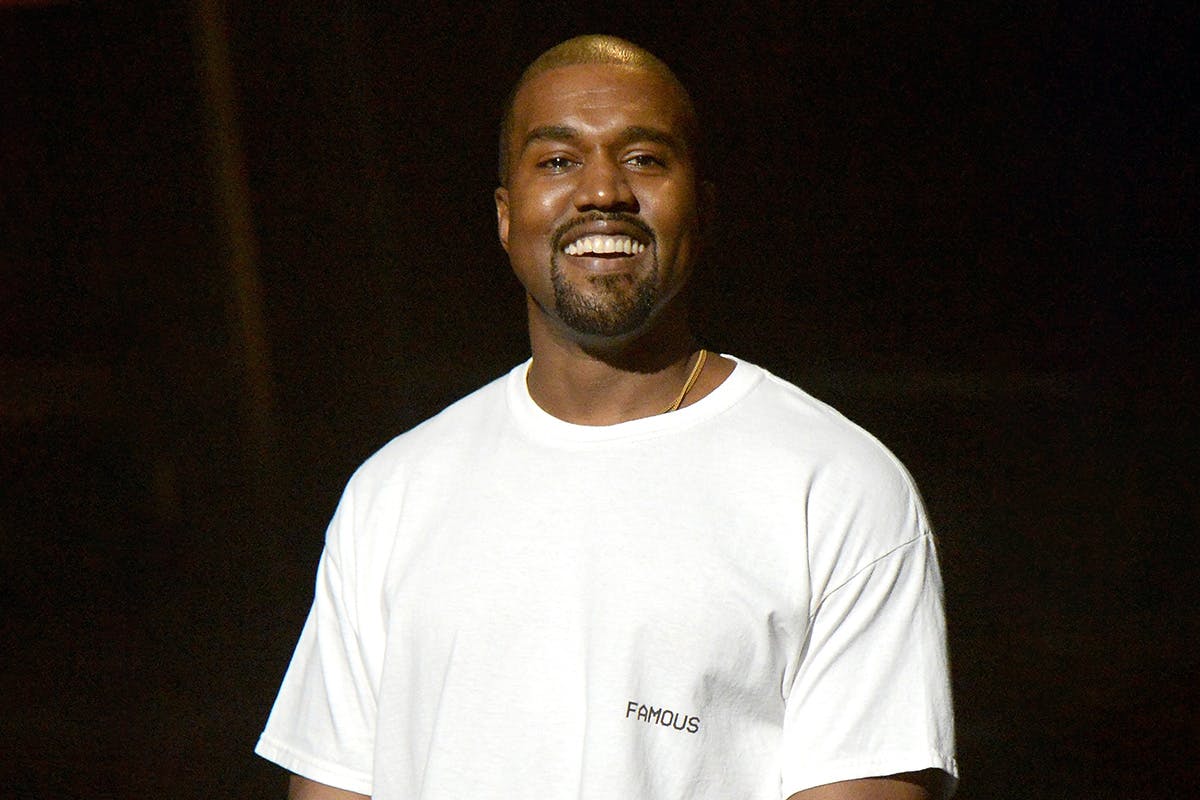 There's a lot to be said for an artist with their back against the wall. Fenced in by financial circumstances or contractual disputes or the unrelenting march of time, a lingering threat of losing everything has a funny way of presenting new pathways. Faced with the looming obsoletion, it's this fight-or-flight mechanism that led Radiohead to pare back the navel-gazing of Hail To the Thief and craft In Rainbows, returned Nas to hood poet laureate on Stillmatic, or coaxed an ailing Johnny Cash into the studio for one final rumination on life, death and everything in-between on The American Recordings.
Stationed between the Wyoming era and a new chapter, Kanye West is hoping to reclaim his own narrative from the thorns that he's entangled it in. Gone is the polarizing headwear and quixotic ranting, replaced by a fresh coat of benevolence and an all-encompassing motto: Jesus Is King.
The by-product of his Sunday Services, Kanye's new album houses a tracklist that's more commonly associated with religious parables than a marquee hip-hop release – he has seemingly rescinded self-promotion to endorse a higher power.
"He has had an amazing evolution of being born again and being saved by Christ," Kim Kardashian told The View. "People always ask, you know, 'What are you worshiping?' It is a Christian service, like a musical ministry."
Less than a year after he last diced with self-destruction, it seems that Jesus Is King sees Kanye atone for his sins with a gospel-indebted project and, in essence, devise his own redemption story, laying the past two years of turmoil to bed through the medium that he's always thrived in. And while critics see his proselytising – "I've seen him work miracles in my life… Nothin' beats God and a sound mind" – as a cynical attempt to ingratiate himself back into fans' good graces, there is a precedent for this ideological retread in his working methods.
Self-described as a freethinker, Kanye has followed his own doctrine to the hilt and the brink of implosion. "I think an extreme thing; I adjust it, I adjust it, I adjust it," he explained to the New York Times earlier this year. "That's the way I get to it, but I have to push to, you know, the furthest concept possible."
In practice, this allowed Kanye to transition from a brand of polytheism that positioned him as a "close high" to the "most high" on Yeezus to become hip-hop's leading missionary within six years. In fact, his return to conventional worship isn't only a signifier of how Kanye has used his well-documented penchant for reinvention to his advantage but, in many ways, brings one element of his story full-circle.
The use of spirituality is hardly anomalous in Kanye's back catalogue. Ever since his debut, Christianity and other religious sects ("called up the Muslims, said I'm 'bout to go dumb") have always been a peripheral force. Disenchanted with the mundane 9-to-5 life outlined on The College Dropout's "Spaceship," Kanye tapped the classic gospel hymn "I'll Fly Away" to articulate his point before "Jesus Walks" gave us the first glimpse of the spiritual conflict than ran deep within him.
Often used symbolically, faith is now being applied to Kanye's music with sanctity in mind, and it's a move that may shake the fabric of hip-hop as we know it. As no matter where you land on the end-product, a body of work dubbed Jesus Is King – much like the polarizing Yeezus before it – will strong arm you into an opinion rather than maintaining ambivalence. By approaching the issue of a messiah from the inverse perspective, the album is a spiritual sequel to 2013's project in that it shows us what lay on the other side of his initial "extreme" thought.
From pink polos to Margiela masks, egotism to bipolarism, Kanye has always been regenerative. Much like how a reptile sheds its skin, the boundary-pushing artist undergoes his own molting, transforming into whatever the culture demands of him. But where steering into the Taylor Swift controversy and presidential jibes helped produce what many consider his magnum opus, that was 10 long years ago. Now at age 42, Kanye is a veritable elder statesman with an ever-expanding fashion empire to oversee, and there's a crop of ravenous younger artists that are vying for his spot. Throughout history, there's no shortage of artists who gradually shifted gear as they grew older.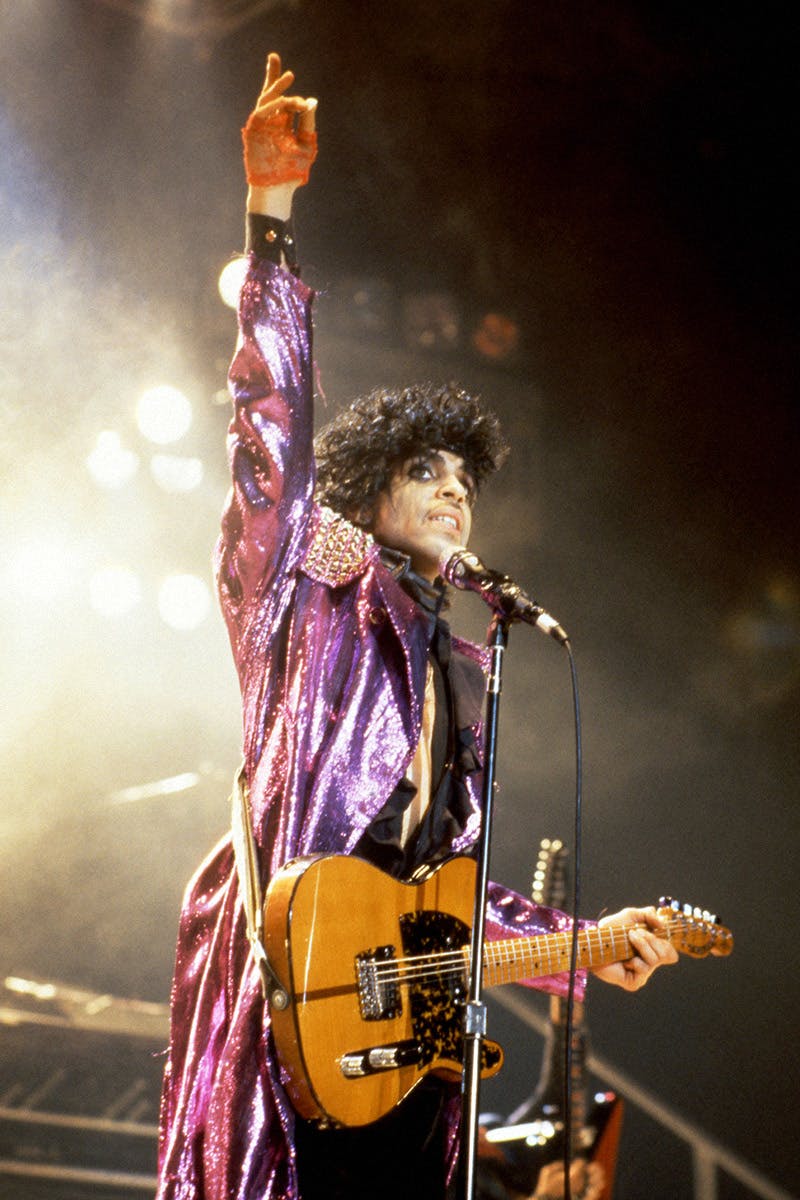 Considering that Ye took solace in the Lord at a time when his life was thrown into disarray, his journey closely mirrors that of a similarly mercurial artist whose spirituality grew more acute in later years. Prone to bringing a raw, lustful magnetism to every project, Prince never shied away from his religious upbringing, but maintained an unconventional relationship at best. Regarded as two of the most iconoclastic artists of their generations, both composers not only knew how to reassemble themselves but turned to the church to fill in the blanks as times got tough; in the same vein as Kanye, Prince's renewed commune with the lord coincided with one of the most tumultuous periods of his life. Following the untimely death of his infant son Amiir and the dissolution of his marriage, he took refuge in the teachings of the Jehovah's Witnesses. Converted to the faith by Drake's funk icon uncle Larry Graham in 2001, the religion would have a seismic impact on his output to come, most specifically on 2001's The Rainbow Children.
Akin to the changes that Kim has charted in Kanye, Prince's protégé Sheila E described a similar awakening in her friend. "When I first met him, he believed in God, but there was a time when it seemed like he didn't believe in anything," she told Billboard. "But then he became a Witness, and I felt, for him, that believing in something was better than nothing."
While conspiracy theorists believe that he's more closely aligned with the illuminati than anything to do with divinity, an example of how to handle age in hip-hop gracefully comes from none other than Kanye's former mentor JAY-Z. While on the fast track towards the title of hip-hop's first billionaire, Hov completed a topical overhaul that'd been in the works for years. Aware of his advancing age since his first attempt at retirement in 2003 – "I don't wear jerseys, I'm 30-plus, give me a crisp pair of jeans, nigga, button ups" – Shawn Carter recognized that he'd now spent more time in boardrooms than on the block with his 2017 album 4:44.
Where he'd once reveled in the impersonal flossing of the "jiggy era" or mafioso-tinged tales of moving weight, Jay now laid his family dynamic bare before taking some time to dispense crucial financial advice on "The Story Of OJ." Defined as a "young man's sport" by Jay in 2018, Kanye's latest rebranding has similarly carved out a unique crevice for his less reactionary, 42-year-old self in hip-hop just as 4:44 allowed Jay to become a measured hip-hop veteran.
As the last vestiges of his audience's patience waned, that last-ditch, replenishing wave of inspiration hit Ye and set a course back to his spiritual roots. Even as consumers survey a bullpen full of alternatives, Kanye retains a unique stranglehold over our imaginations and continues to prove that he can never be counted out. No doubt basking in the immediate returns of Jesus Is King, the former pariah is now safe in the knowledge that the whole world will still crane their necks to witness his rechristening play out in real time.