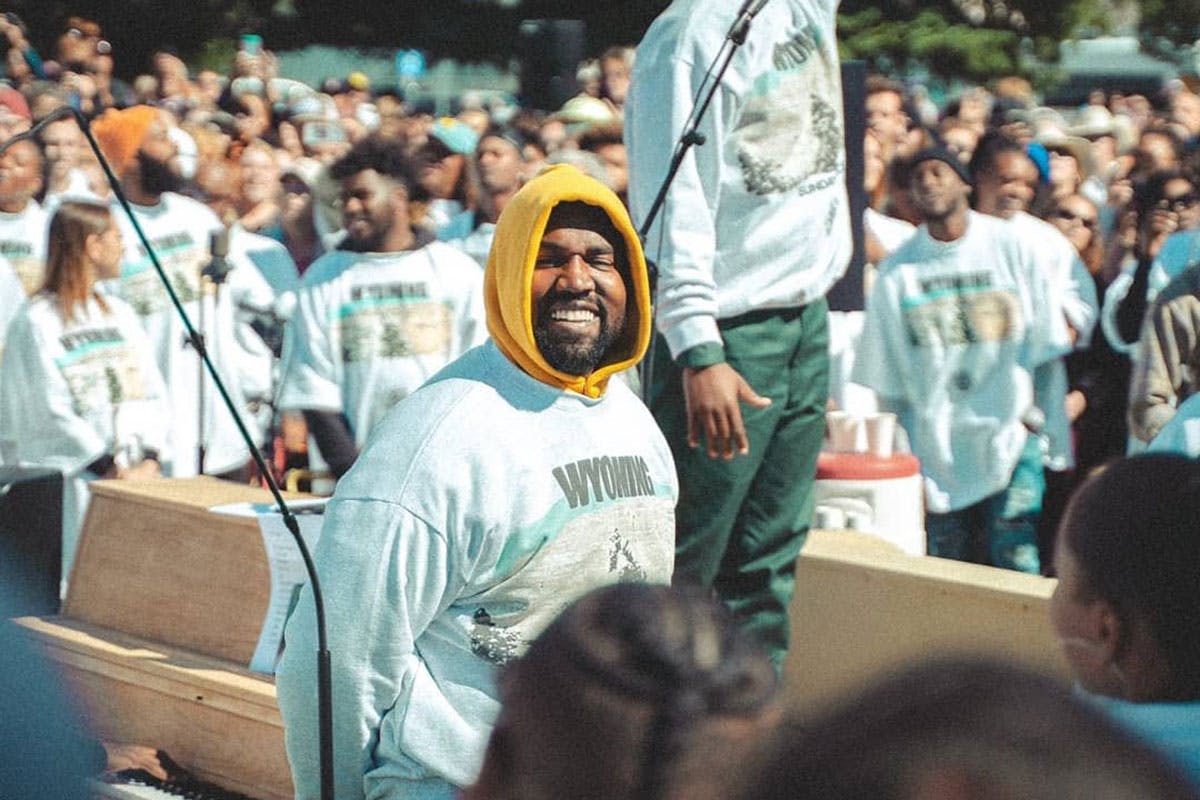 Kanye West held a free public Sunday Service in Cody, Wyoming this weekend, assumedly part in celebration of his new $14 million Wyoming ranch, and it looks like it was a huge success.
Held in the local Powwow Garden, just outside an arts museum complex called Buffalo Bill Center of the West, the event pulled in a huge crowd. Per Instagram captions from those in attendance, the Cody Sunday Service appeared to max out the venue's 700-person capacity, resulting in an event that looked more like a music festival than a gospel service.
According to TMZ, the event featured an 80-person choir, all of whom were wearing white Sunday Service-branded tees. Even West wore his own T-Shirt, paired over a yellow hoodie that may or may not have been part of the Wyoming Sunday Service merch that was reportedly available to cop on-site.
Unfortunately West didn't take to the stage this time but by the looks of the atmosphere in the clip below, that didn't seem to affect the vibe too much.
Not for the first time, the choir sang renditions of Nirvana classics such as "Smells Like Teen Spirit" and "Come As You Are," which were performed alongside traditional prayers and West's "Ultralight Beam." Take a look at the set list below.