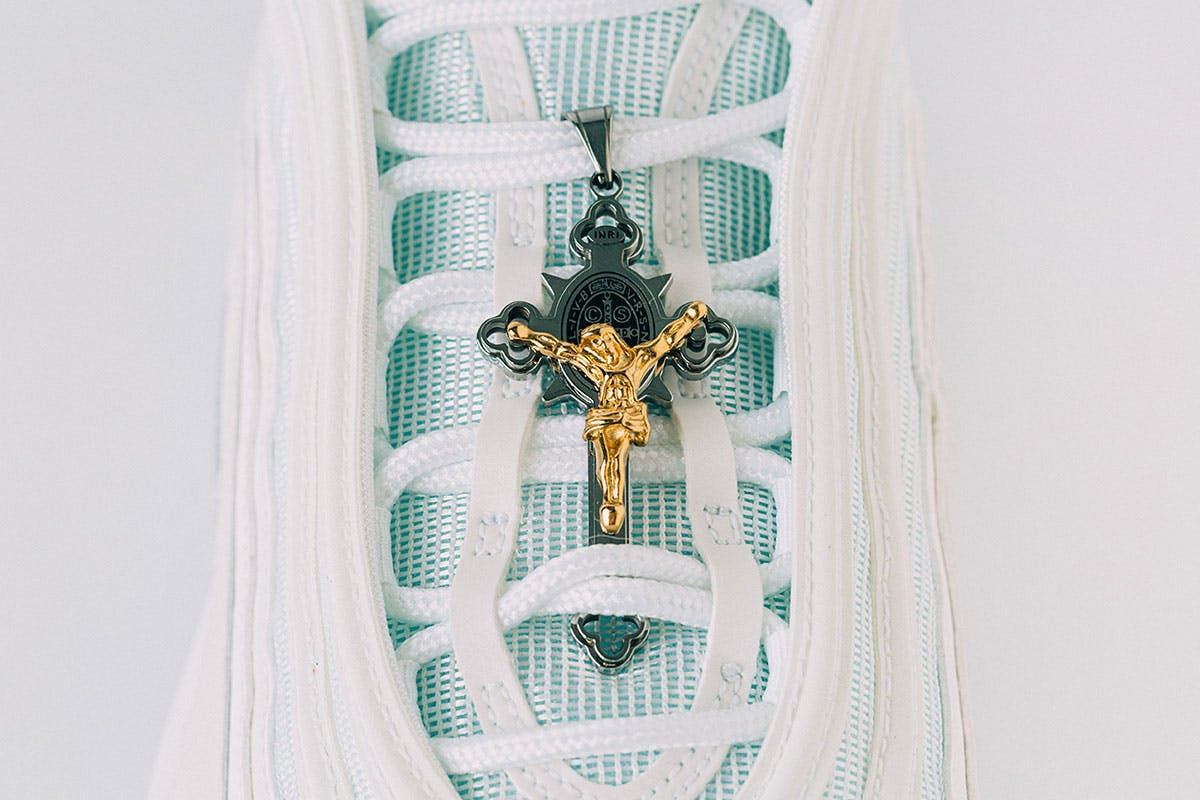 Brooklyn-based studio MSCHF and INRI (Iesus Nazarenus Rex Iudaeorum) have teamed up on a customization that turned Nike Air Max 97 into "Jesus Shoes," making the sneaker silhouette a literal grail.
According to a current listing at StockX, the shoes have been filled with 60cc of holy water taken from the River Jordan and then blessed. However, the price of walking on Holy Water does not come cheap. These unofficial kicks are currently reselling at €2,733 (approximately $3000), which is much more expensive than it's (already steep) $1,425 original retail price.
The shoes also feature nods to the Vatican, pimped up with a steel crucifix, Matthew 14:25 inscription on the toe box, red accents, and ruby red Frankincense-scented insoles — gold and Myrrh don't seem to be included, however.
YouTuber Seth Fowler managed to get his hands on a pair of the kicks and the comments in his subsequent unboxing video were full of jokes about the shoes, with highlights including: "Girlfriend: that's some nice drip! Me: wait, are they leaking?!," "So basically hype church shoes?," "Damn he got those "i died for your sins" 4's," "This is def the holy grail of sneakers," and lastly "I'mma stick a syringe of water in my 97s & sell them," which is actually less of a joke and more of a good idea, apparently.