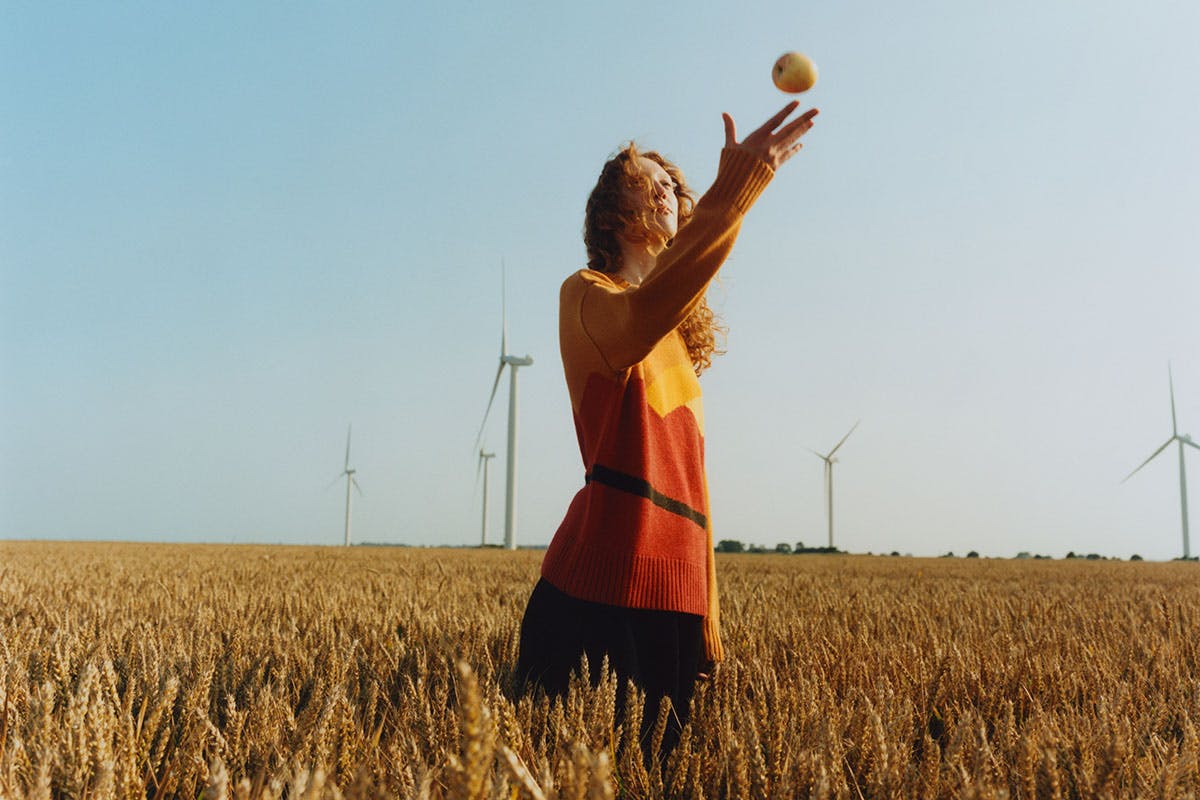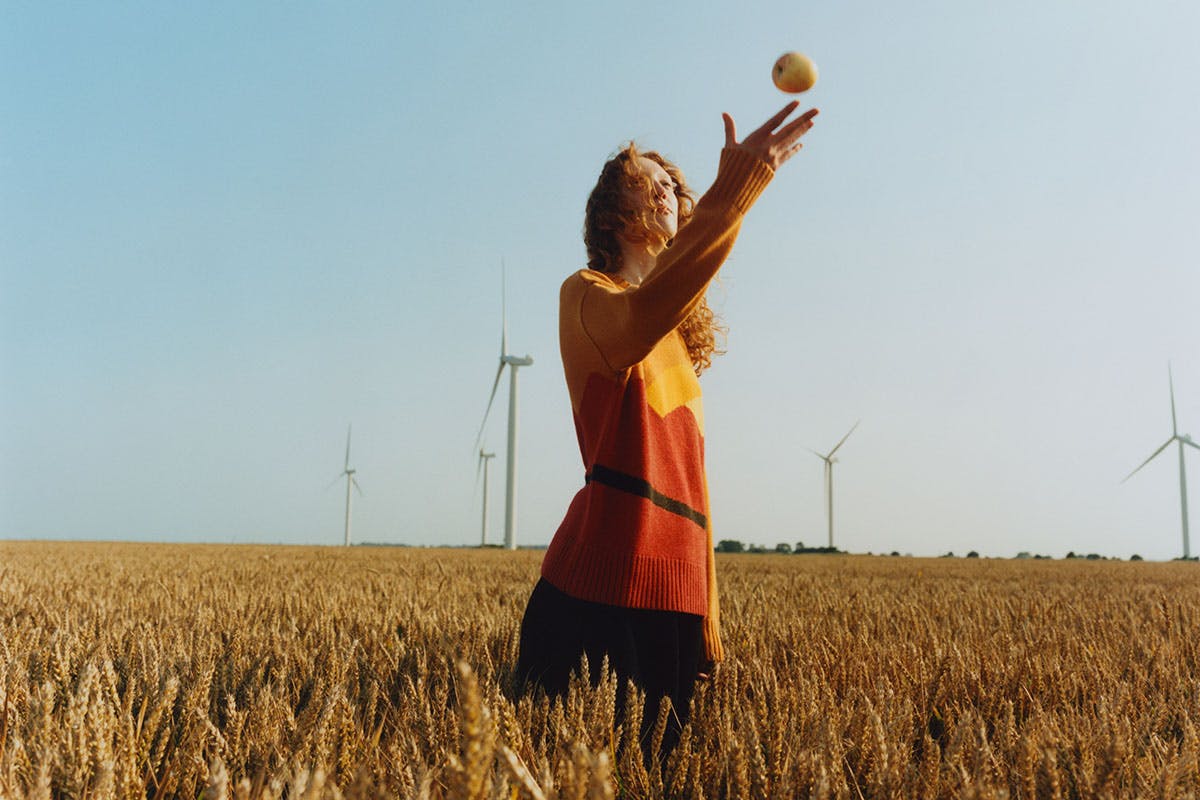 Brand: JW Anderson
Season: Fall/Winter 2021
Buy: MATCHESFASHION
Editor's Notes: If you're hurting for travel or just a nice view from your living room window (the struggles of city living are real), JW Anderson's "Landscape" collection might do the trick.
Available exclusively at MATCHESFASHION, the range brings a swoon-worthy sunset to you, picturesque locale not included.
Knitwear including sweaters, scarves, beanies, and zippered snoods — a JW Anderson signature — are awash in warm tones. Abstract shapes suggest golden suns descending upon mountain peaks, views worthy of a Microsoft desktop background.
A similar sunset landscape plays out on footwear and accessories. For those who prefer cooler tones, Anderson's signature mules and an oversized wool tote bear a starry sky reminiscent of the Northern Lights.
The capsule captures the wanderlust we've all felt at some point or other amid pandemic-era travel restrictions.
Designer Jonathan Anderson often looks to nature for inspiration.
His "Fruit and Veg" sets pay playful homage to backyard gardens with eggplant-shaped key-rings, hoodies illustrated with squash, and sweaters accented with 3D knit radishes.
There are even peach-printed button downs and T-shirts (is Anderson a fan of Call Me By Your Name?), turnip jeans, and crocheted veggie brooches.
Anderson's last UNIQLO drop also referenced nature with floral embroidery and leafy accessories.
At Loewe, Anderson launched Eye/LOEWE/Nature, a collection that puts a chic twist on performance wear.
The sub-label's most recent outing debuted upcycled outerwear, waterproof belt bags, and other glamp-ready wares that weren't necessarily functional but made the outdoors look very stylish.