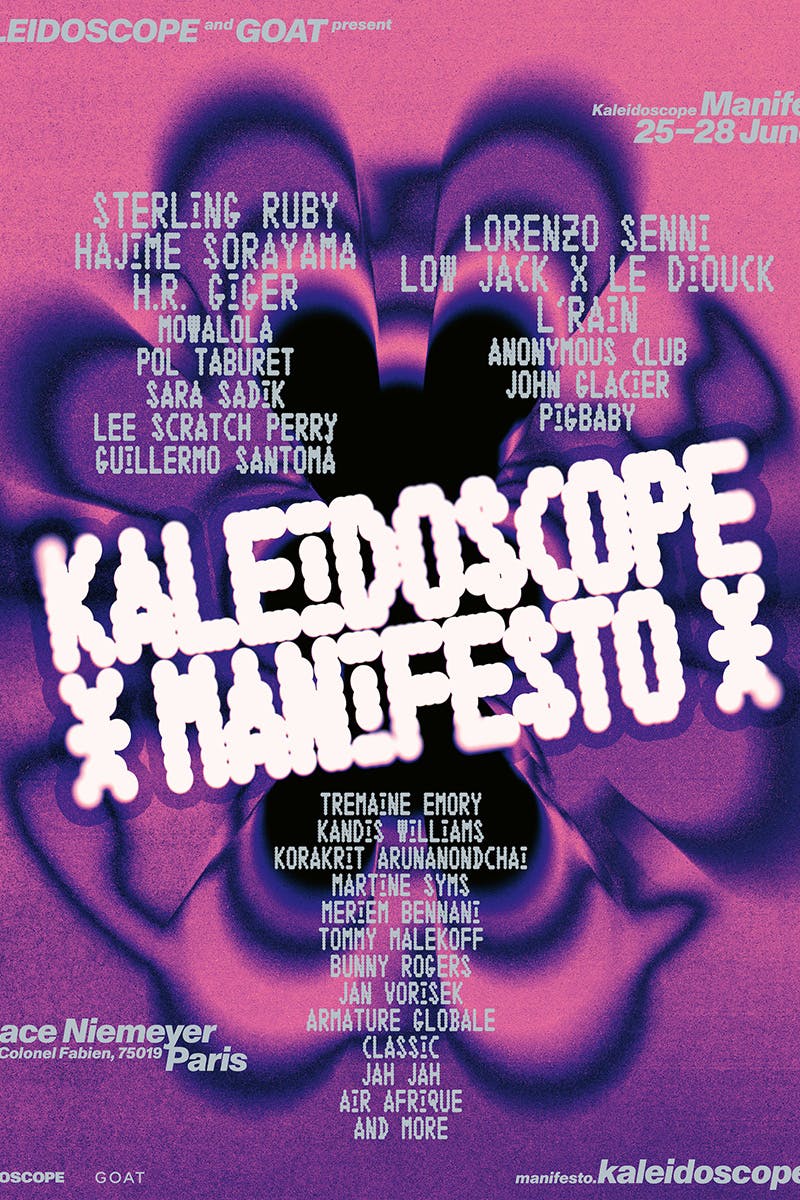 As if your time letting loose at Paris Fashion Week couldn't get any better, KALEIDOSCOPE Manifesto's three-year hiatus is finally over.
Everybody loves a comeback story, the phoenix rising from the ashes. Perhaps that's the silver lining of the past two years – everything that follows is a comeback story all of its own. All of those events and traveling that you've missed? They're back, bigger, and better.
I suppose that's the feeling in Paris this summer. Fashion Week is back to full strength, the sun's hitting a little differently, and frankly, we're all just happy to be here.
Well, there's more to come. With the weekend at our fingertips, it's all about the parties, and best of all, the multi-category festival KALEIDOSCOPE Manifesto is back with a bang.
For its valiant return to form, KALEIDOSCOPE has partnered with global resale platform GOAT – which is having a great year, might I add – to make 2022 the biggest and best so far. Taking over the headquarters of the PCF (French Communist Party), designed by legendary Brazilian architect Oscar Niemeyer, KALEIDOSCOPE Manifesto brings together visionary artists and creators for four days of music, installations, talks, and workshops.
The artist line-up alone is a sight to behold, with instillations for industry-leading names like Sterling Ruby, Hajime Sorayama, H.R. Giger, Lee Scratch Perry, Mowalola, Guillermo Santomà, Pol Taburet, and Sara Sadik, alongside a stack of musical talents.
Amongst the busy schedule, you'll also find talks with Supreme's Creative Director and Founder of Denim Tears, Tremaine Emory, as well as Kandis Williams, and plenty of time to scran via Jah Jah's pop-up cafe.
If you're knocking about in Paris, head down to Espace Niemeyer for KALEIDOSCOPE Manifesto's opening on June 25 and subsequent days until June 28.