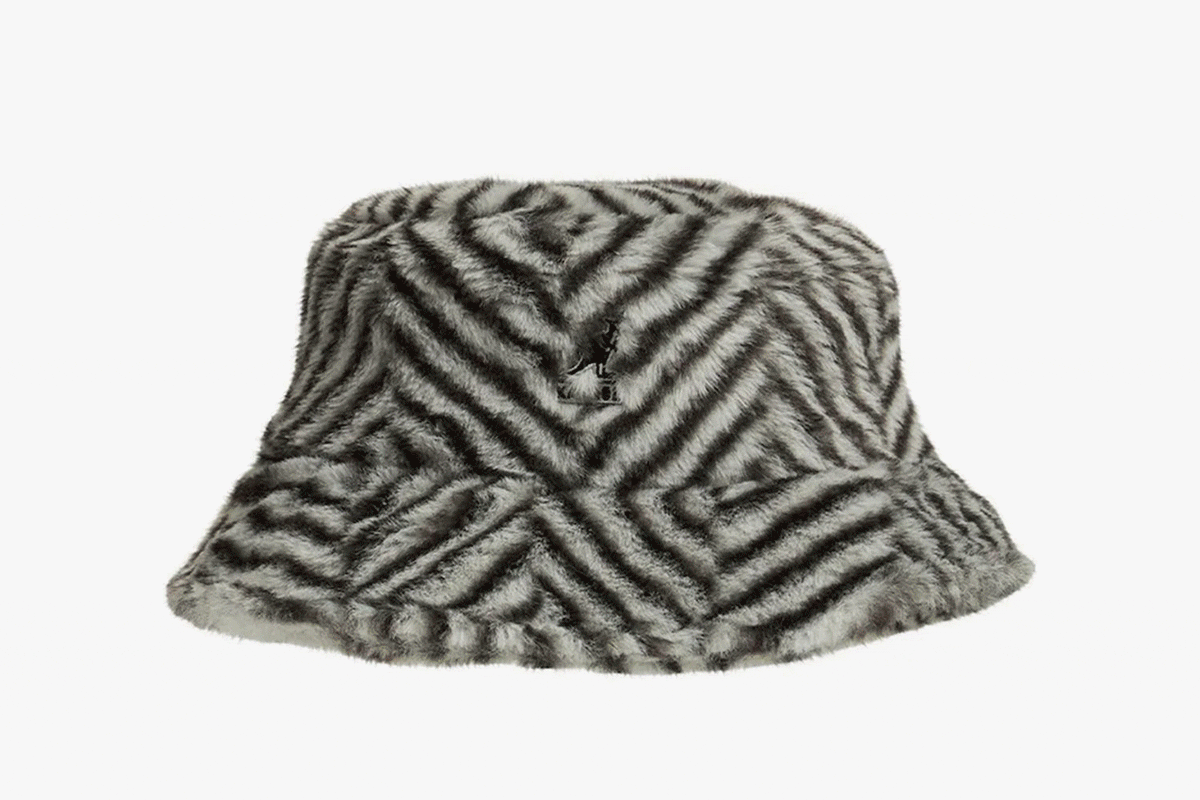 Kangol's bucket hat is a design recognizable to almost anyone. It has found itself perched on top of many a famous head and remains a signature item for the brand to this day, but you might have to look twice to identify its latest update.
The hat is arguably most well-known for its adoption in the 80s by the American hip-hop community, where it was a staple part of the uniform of musicians such as LL Cool J, Run-DMC, and Missy Elliott. However, contrary to popular belief, the label was actually founded in the UK in the 1920s and it has shared a loyal following of British celebrity wearers. People such as The Beatles, Princess Diana, and Liam Gallagher have all sported the hat, with the latter wearing the piece in a famous charity football match where he clashed with both Robbie Williams and Damon Albarn.
An iconic design that we have all come to know and love, it's been given a fresh, winter-appropriate upgrade.
A bucket hat may have associations with summer wear, worn by everyone from tourists at the beach to teenage festival-goers, but the latest designs to come from Kangol could have you replacing your soft wool beanie for one. Created with a cozy faux fur, the hats include bold patterns such as a purple cheetah print and a blue houndstooth pattern. Bound to create a colorful statement to finish off any winter outfit, check out the hats below.