Kanye "Ye" West only just married Bianca Censori in a secret ceremony but he's already introducing her to the family. Specifically, Ye brought North West to meet new step-mom Bianca mere weeks after the couple got hitched.
In a hush-hush dinner at Nobu in Los Angeles, a 10-minute drive from the Waldorf hotel where Ye's reportedly been staying for the past months, North West and Bianca had their first sit-down since the YEEZY employee married the anti-Semitic rapper, her boss.
According to paparazzi reports, the January 21 dinner was "tense," even though North brought a friend with her.
Ye and Bianca's bodyguards were so strict, according to first-hand sources, that attendees of a child's birthday party occurring at a nearby table were pressured to keep their phones in their pockets. Ye's security detail even swatted down a few kids attempting to take TikTok videos of themselves celebrating.
The rumors go on to suggest that the father of the birthday girl complained to management and was told to leave, while Ye, Bianca, and North West continued dining.
Ye's attempt to fly under the radar didn't keep the paparazzi away, however, as Ye, Bianca, and North were all snapped by waiting shutterbugs.
North West, for her part, appears to have taken her father's late 2022 outbursts in stride. She still wears YEEZY sandals, for instance, and has continued posting TikTok videos with her siblings wherein she does makeup, prepares milkshakes, and occasionally dresses up as her parents.
Ye and Bianca, meanwhile, have been spotted throughout LA, like when they headed off to Melrose Tanning Salon on January 25.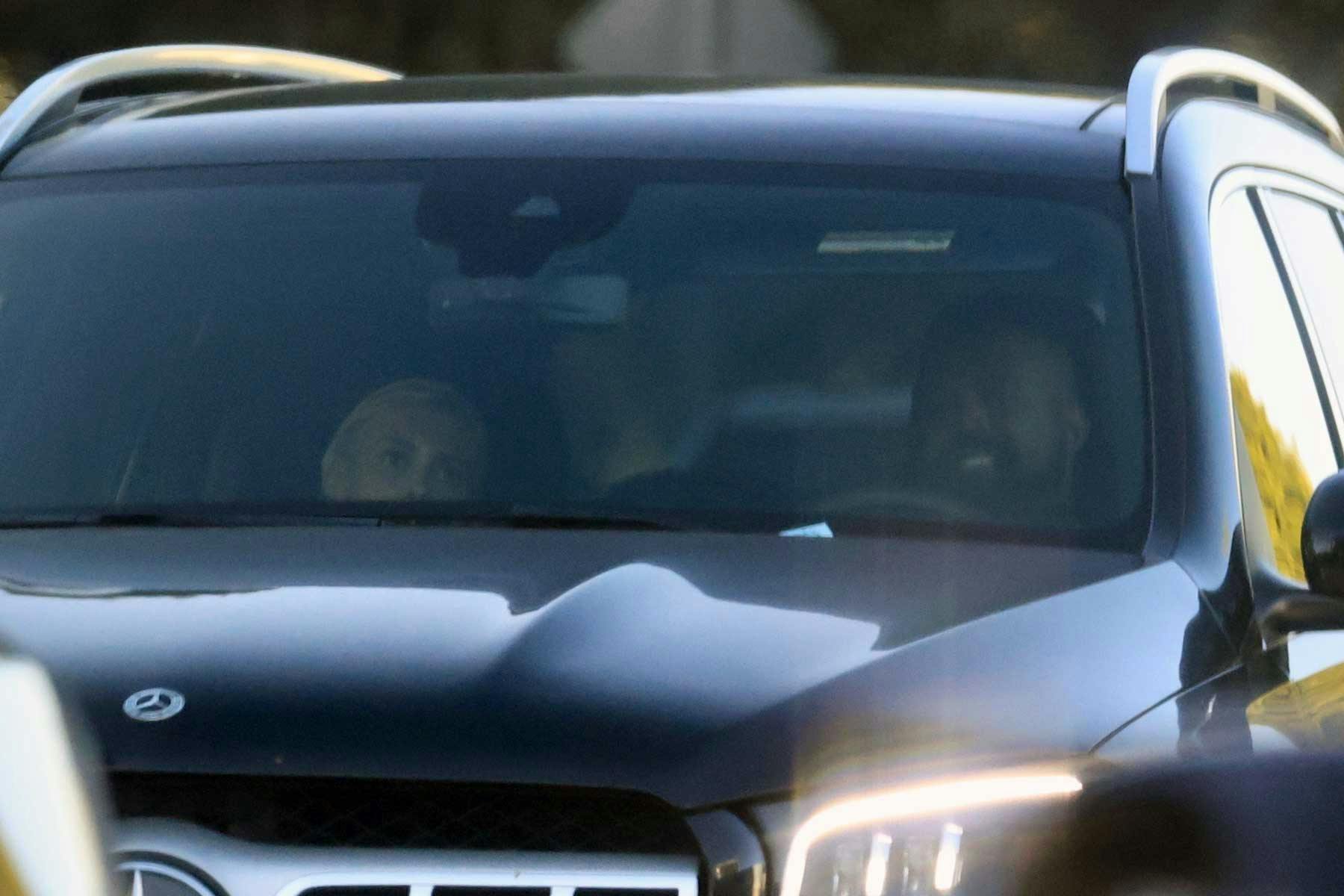 Though Ye has kept pretty quiet given his social media ban, he's still on some people's minds. Fear of God founder Jerry Lorenzo, for instance, recently bemoaned that adidas "ain't the same" without Ye.