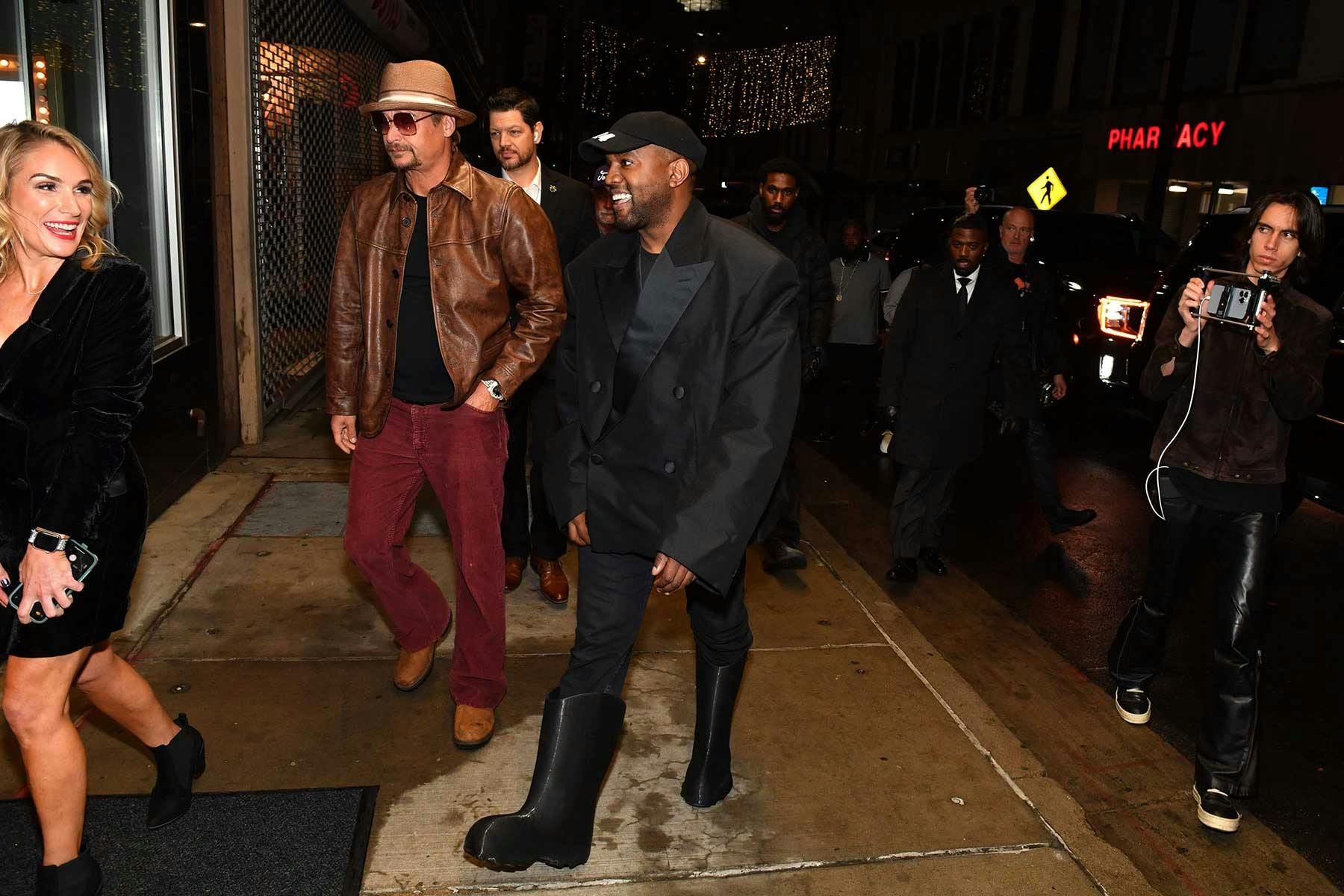 Kanye "Ye" West is a cheap date these days. The reclusive anti-Semite treated new wife Bianca Censori to a day at the movies for Valentine's Day, a fair step back from some of Ye's previous gifts.
Remember, this was the guy who bequeathed a personal Kenny G concert to then-wife Kim Kardashian in 2019.
But it's 2023 and Ye is no longer supported by his once-vast net of business partners, so he's clearly only capable of the most modest of flexes. Truly, how the mighty have fallen.
On February 15, 2023, Ye, Bianca Censori, and Russell Simmons (?) went to their local AMC movie theater to go see Brandon Cronenberg's Infinity Pool, a fairly grim film about a vacationing couple suddenly faced with sci-fi terror, murder, and betrayal.
Not the typical Valentine's Day fair but Ye and Censori, who secretly married in early 2023, aren't a normal couple.
Still, Ye's at least introduced his new wife to his kids so perhaps at least some semblance of normality there. At least, whatever counts as normal to people willing to condone hate speech.
Even as Ye and Bianca maintain a low profile in Los Angeles, the newest member of the far-right is hardly ever not in the news.
Most recently, Rihanna's halftime show was cited as a "tribute" to Ye — it wasn't but, according to a source, both Rihanna and A$AP Rocky remain friends with Ye — and adidas made headlines by revealing huge losses from its formerly booming YEEZY sneaker line.
Surely this only reinforces Ye's ego, even as other former friends continue to distance themselves.
If only it'd encourage him to undergo a little self-reflection instead, perhaps he'd reflect on the stuff that once again got him banned from Twitter back in December.
Now would be a great time to make steps towards healing, especially if Ye wants to turn around that deserted mansion.