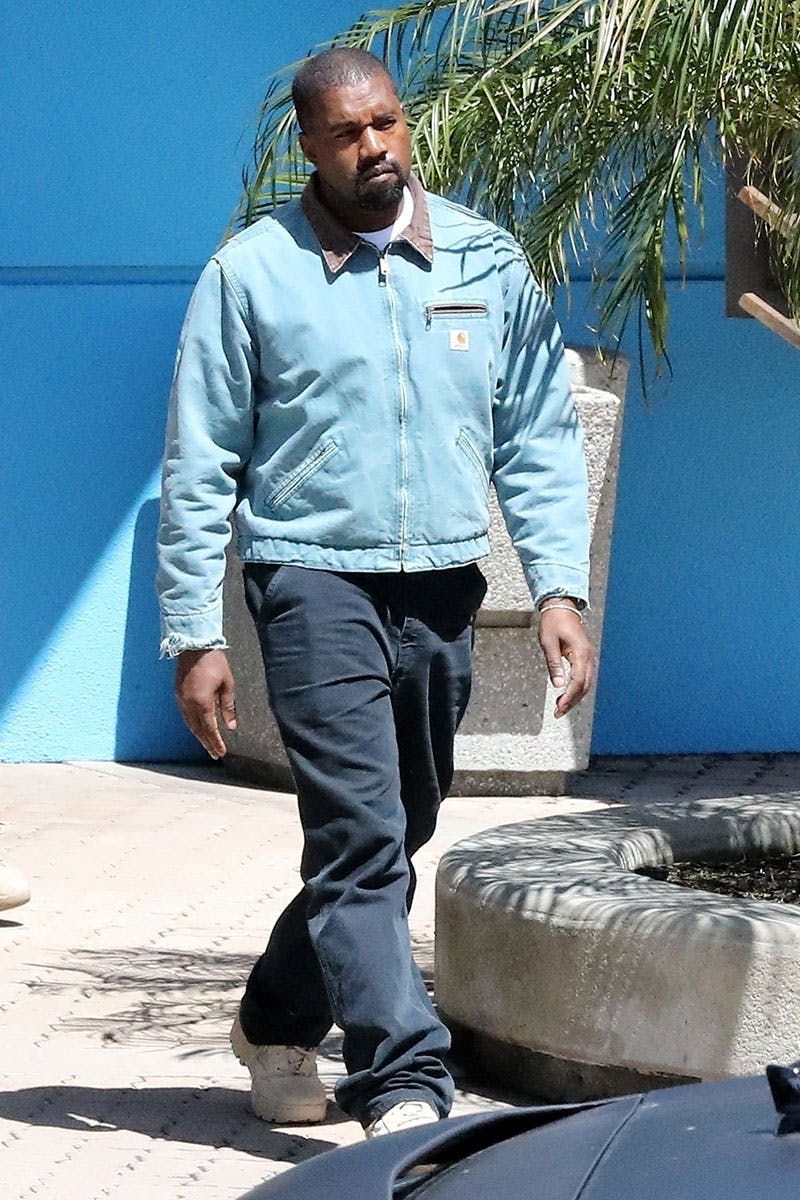 Kanye West, a man who once made his wife cry by throwing out her wardrobe and replacing it with high-end gear aligned with his own tastes, has gone in a more humble style direction recently. The rapper has taken to rocking inexpensive garms in a landscape that has positioned luxury fashion as the new norm, and it's pretty refreshing.
Following his recent Met Gala appearance, where he shunned formality and the "Camp" theme in favor of a Dickies Eisenhower jacket costing $43, West remained on the workwear train while stepping out in Calabasas yesterday.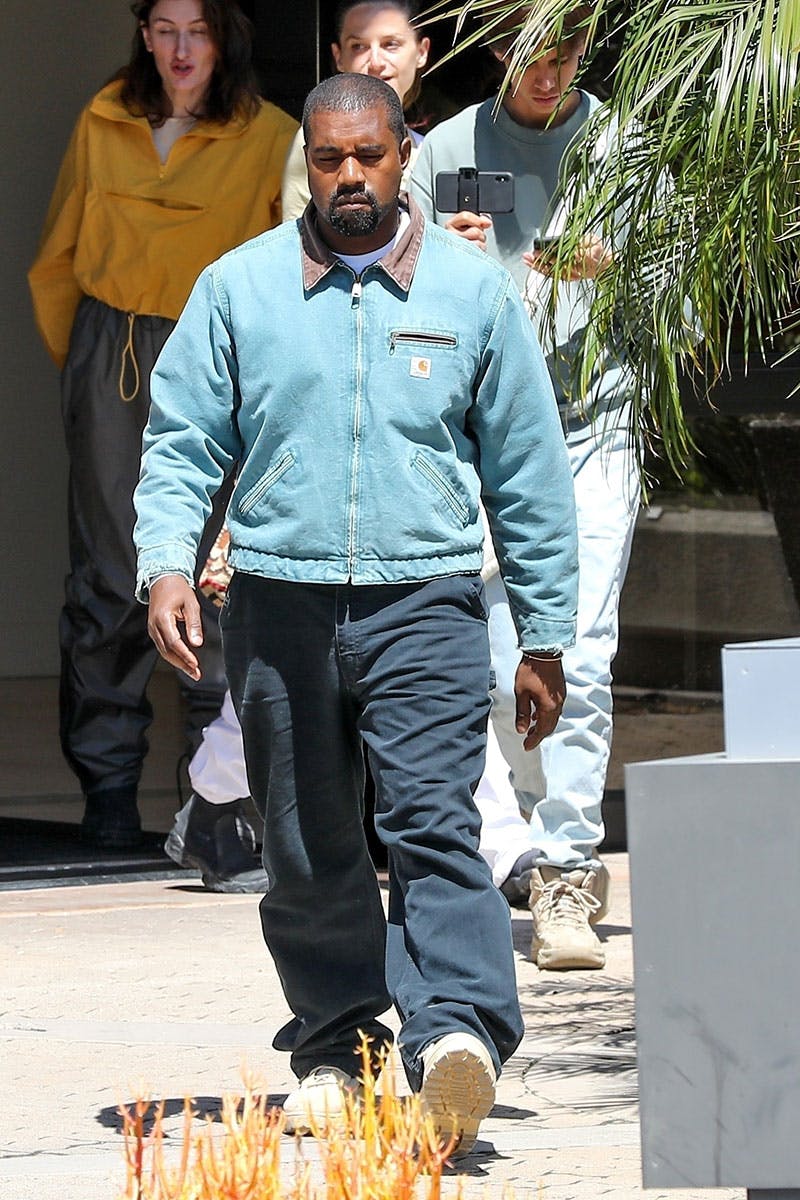 Wearing a light blue Carhartt Detroit jacket with contrasting brown collar and some pretty well-worn cuffs, West completes his casual workwear look with loose navy pants and what look to be YEEZY combat boots. Overall, the look is an example of how to harmonize your tones with light colors on top and darker shades at the bottom. The breaks in the pants echo the athleisure silhouettes from the rapper's YEEZY collections, while the form-hugging fit of the jacket is a break from his usual oversized jersey sweaters.
The multi-hyphenate star has always been known for his extravagance and for generally operating on a level that surpasses the rest of us, for better and sometimes for worse. But his recent style choices have been surprisingly humble, proving you can get a flawless 'fit off without a designer name on the tag.