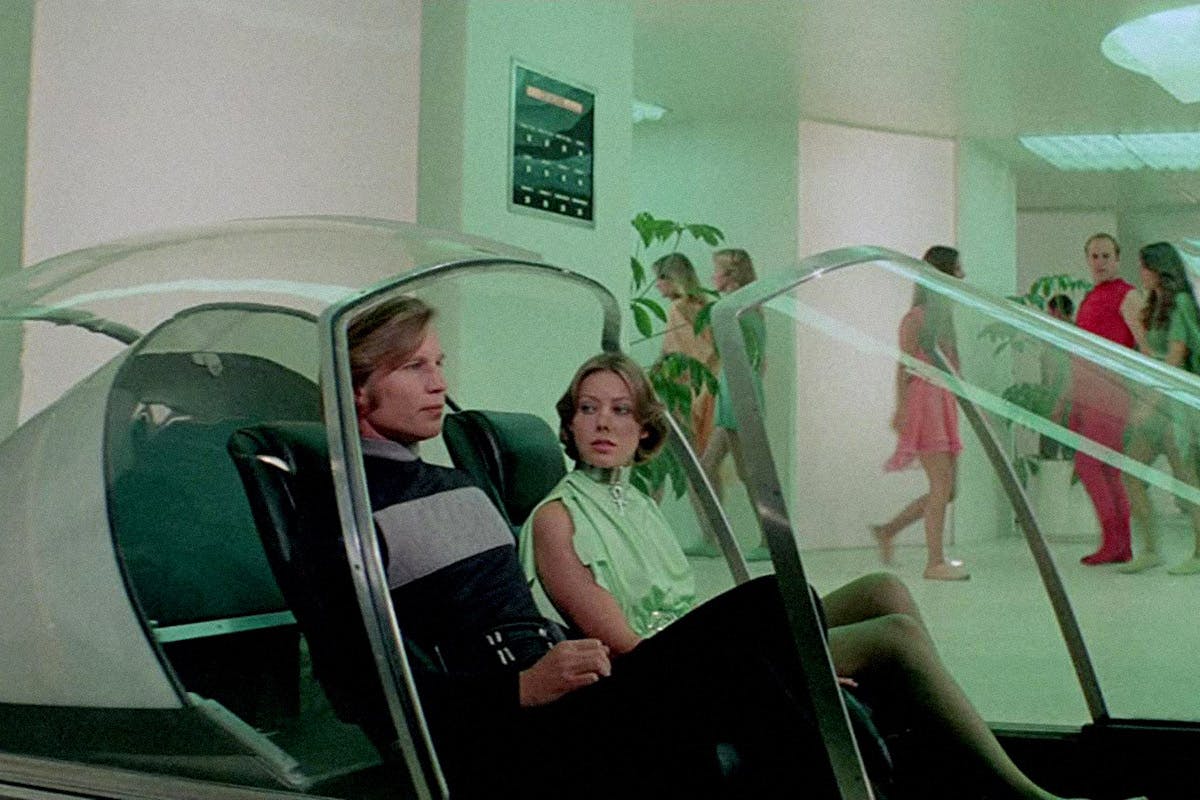 Kanye West posted some new YEEZY prototypes to Twitter over the weekend and the caption points to a new source of inspiration: Logan's Run, a cult classic sci-fi movie from the '70s. The new silhouettes follow from the designs seen at the YEEZY season 8 presentation and the highly divisive D Rose model, with exaggerated proportions, ombré uppers, a black sock knit inner layer, and a jagged geode-like sole.
West's predilection for science fiction and cyberpunk has been well-documented: from a lifelong obsession with AKIRA and his developing personal style, to his first ever Instagram post (a still from Total Recall).
The latest previews for YEEZY, including some cyclops-esque visors, continue to suggest that West's mining of sci-fi aesthetics is only getting started. The designer's recent shoulder-rubbing with Elon Musk (who's trying to colonize Mars) may also be influencing the new waterproof and all-terrain apparel, which appears to be accommodating for life on another planet, or life on Earth following a climate catastrophe.
Logan's Run was first released in 1976. In short, it details a utopian future that belies a disturbing dystopia just underneath the surface. The plot — adapted from the original novel of the same name — details life in 2274, whereby everyone lives in a domed city (not unlike the YEEZY home-domes) to enjoy sexual liberation, a perfect partner, and shopping abound, only to be secretly murdered at age 30 under the guise of a "renewal."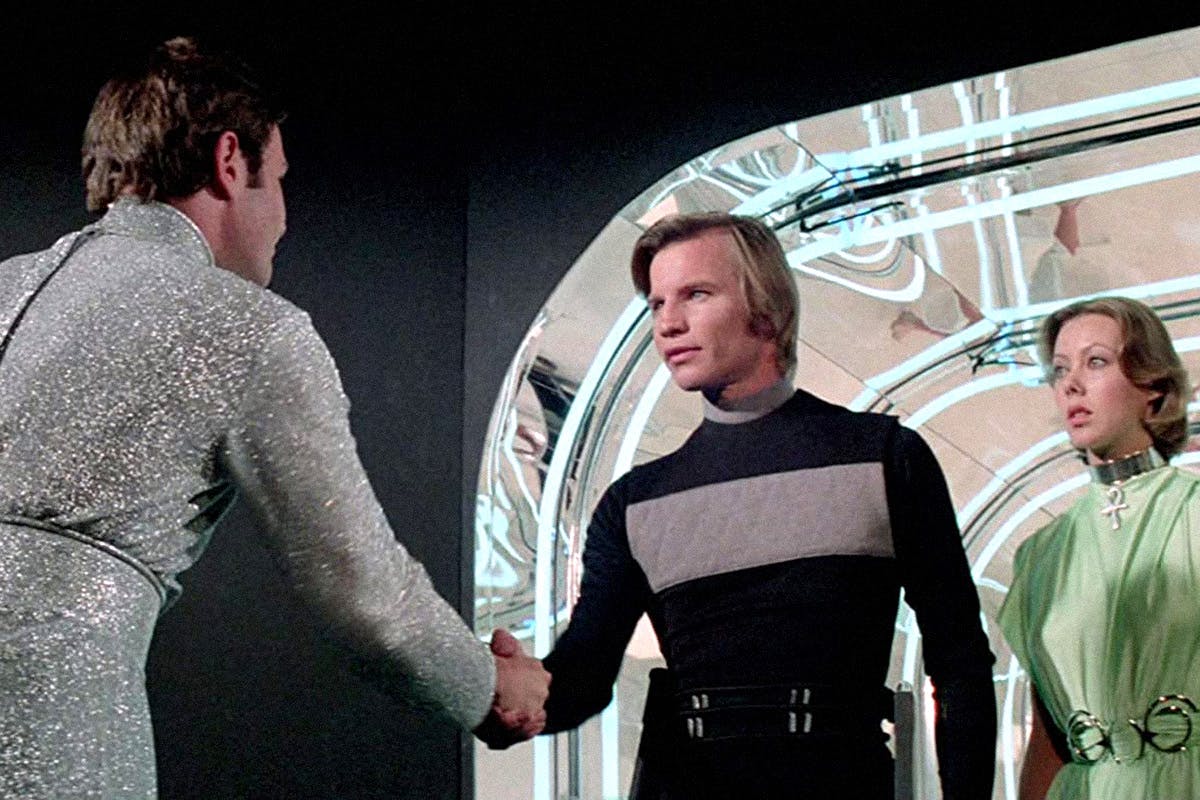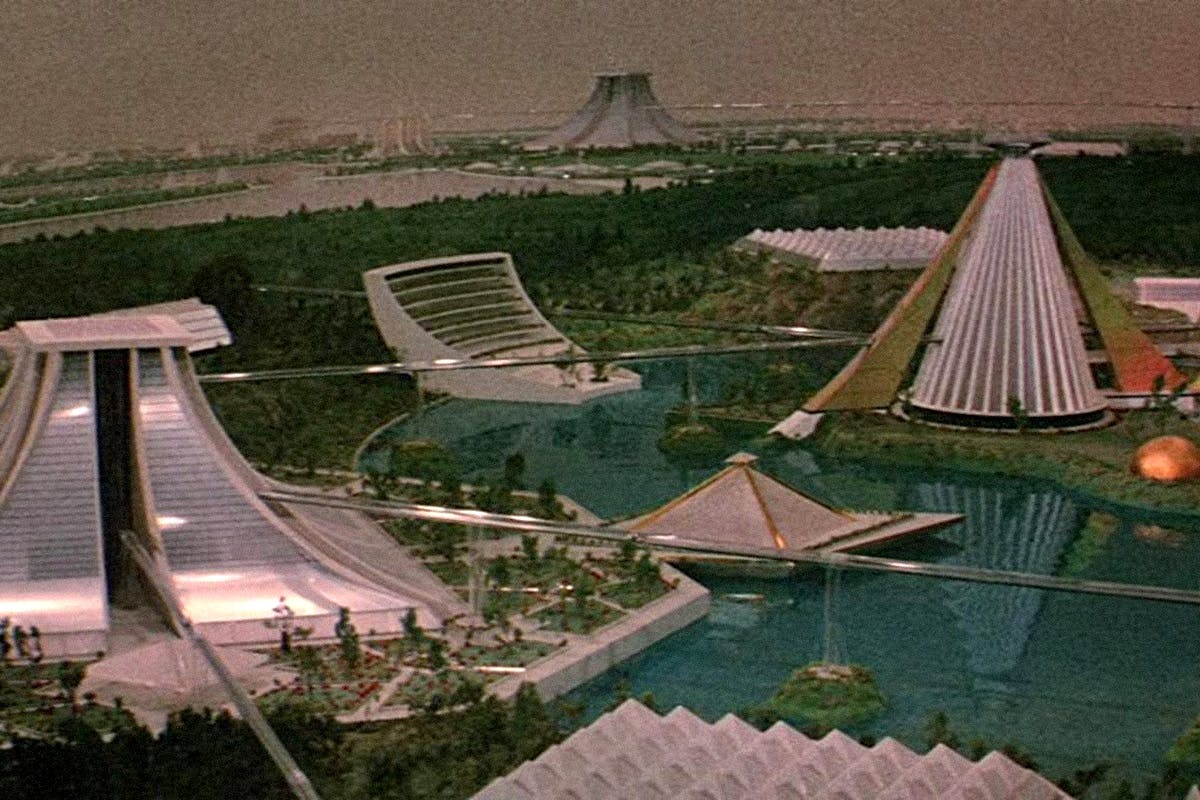 The film's costume designs actually look right out of Prada FW20 or Ludovic de Saint Sernin, with unusual color-blocking, sleek utilitarian silhouettes, and lascivious cut-outs across the torso to illustrate the rampant hedonism of 2274. The use of synthetic materials such as spandex, lycra, and other form-fitting fabrics is very similar to some of the YEEZY silhouettes in the past, in particular the bodysuits worn by Kim Kardashian West.
The movie's retro-future aesthetics, combined with themes of an antagonistic ruling authority, consumerism, fear of overcrowding, and government interference, are unfortunately as relevant as ever. Check out the trailer below.