As far as collaborations go, we're all pretty done with them, right? Too often a designer's minimalist approach to the "reworking" of a compatriot's signature sneaker or garment comes across as either lazy or meaningless, two traits no one is on board with.
The definition of collaboration is: "the action of working with someone to produce something," so when the mere changing of a logo or a colorway is deemed to be a collaboration, we're at risk of running things completely dry.
That being said, every now and then a link-up comes along that rejuvenates my passion for co-releases, something that not only feels organic, but really represents the meeting of creative minds. Enter: Vyner Articles x Karhu.
Founded by Finnish designer Heikki Salonen, Vyner Articles is a brand which focuses on artworkwear – which basically means workwear for creatives – and has done since its inception in 2009.
Teaming up with fellow Finnish label Karhu, Salonen – whose other projects include MM6 Maison Margiela – has taken his eye for intricate detail and design, and fused it with the sneaker label's deeply rooted sports foundations to create, well, an honest collection.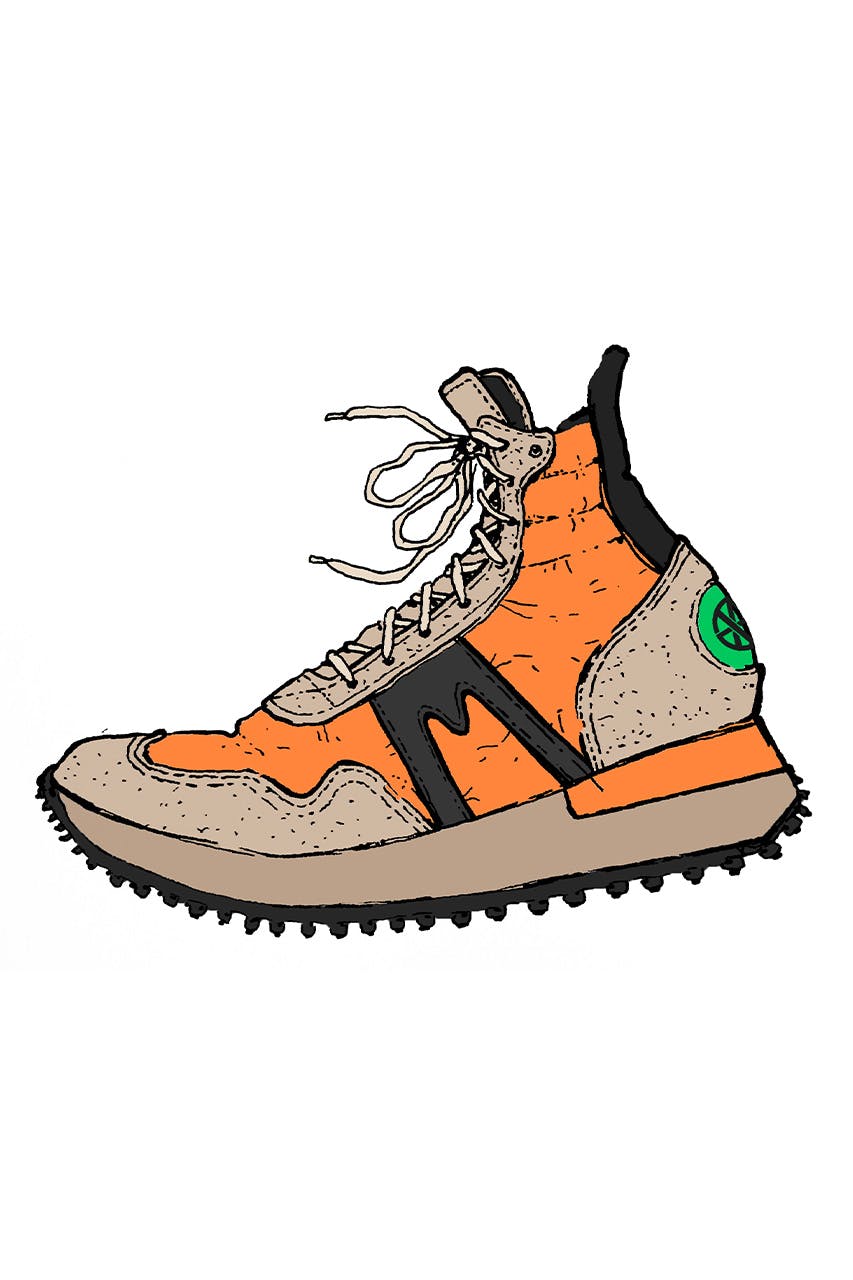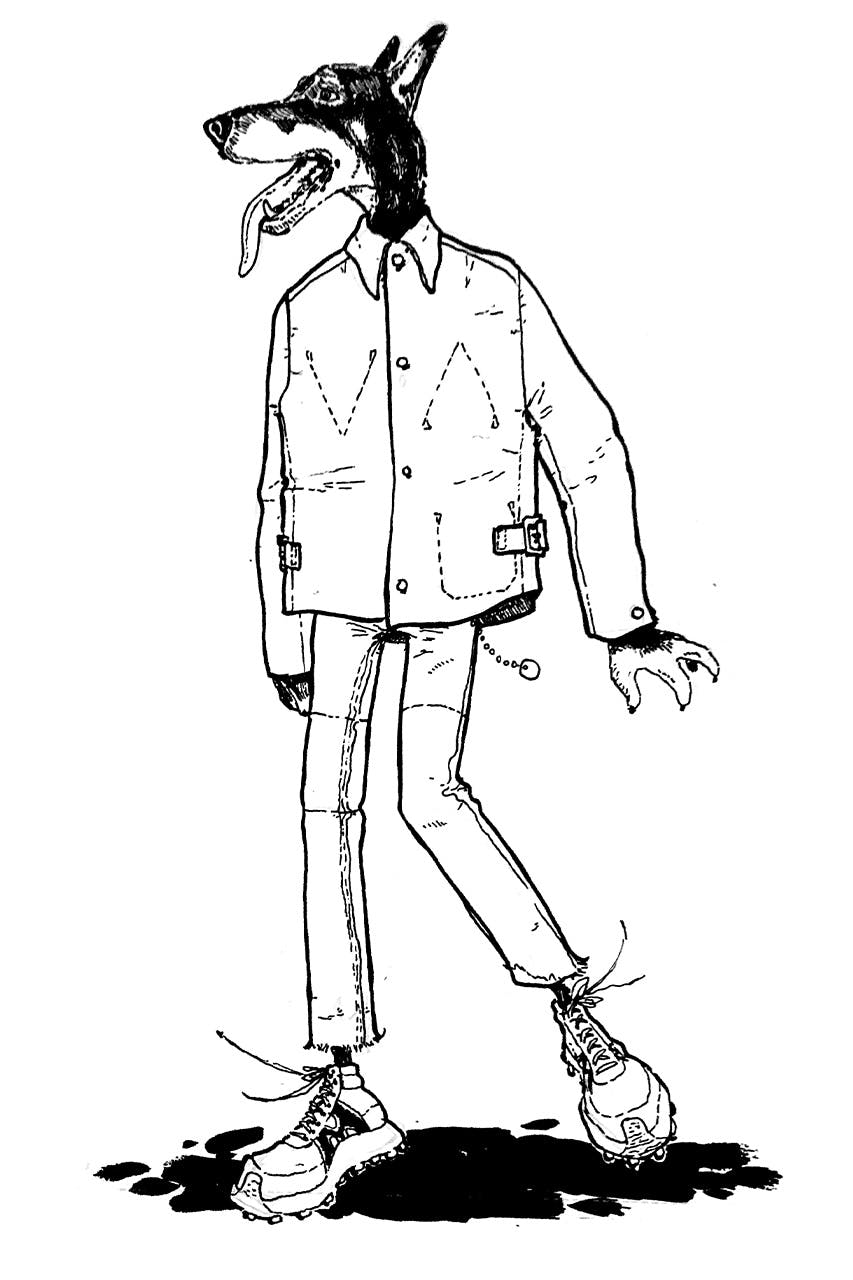 "To me collaboration means jamming together, doing something that you would never come up with without the other party," Salonen tells Highsnobiety. "To me it needs to be more than just simple 1+1=Y it should always be x minus the unknown. It's not just about plonking logos on someone's iconic products."
The collaboration itself is eye-catching, to say the least. Dubbed the M-Runner, Salonen has reimagined classic Karhu elements and blended them with the mood and feel of 1970s rock and heavy metal culture.
The result? A sneaker that, while it might not be everyone's cup of tea, perfectly embodies the essence of both brands.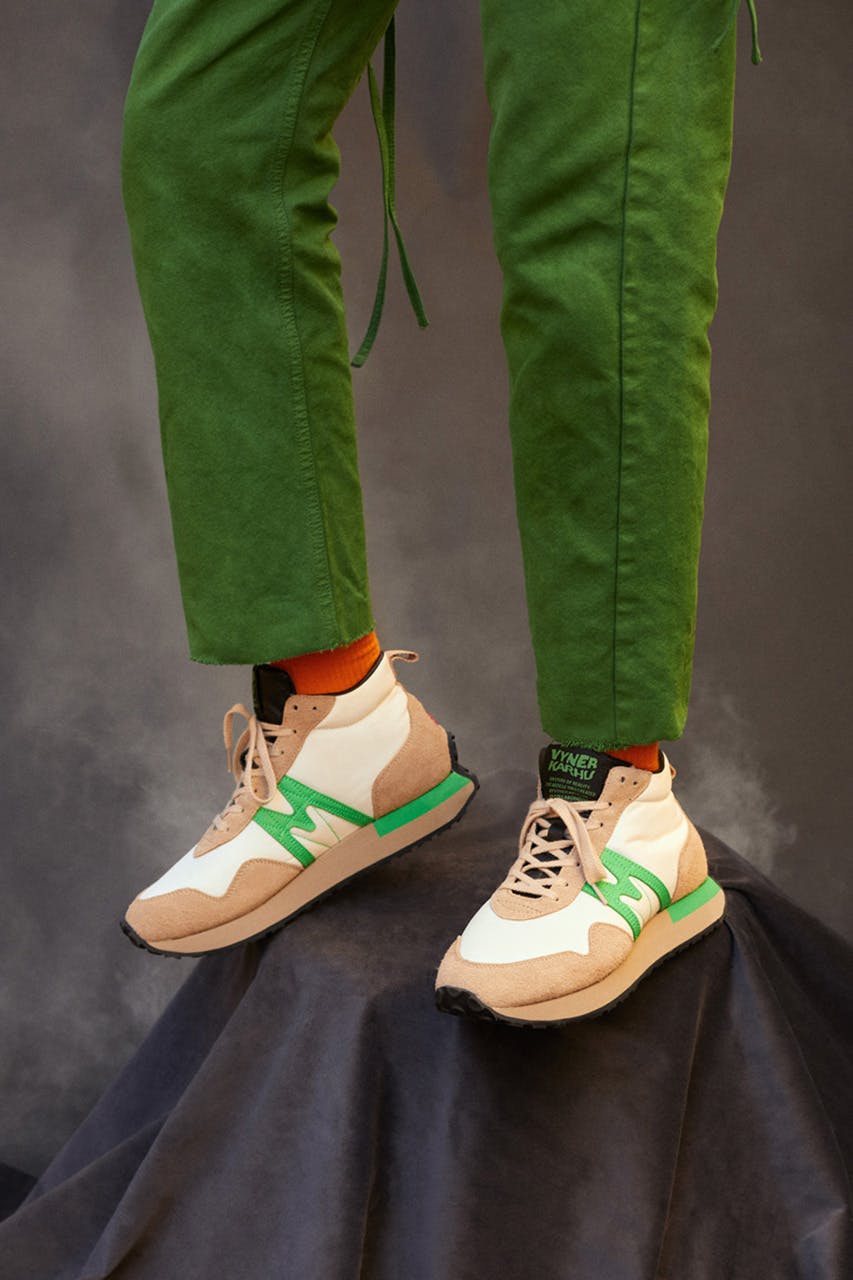 "The process was as it always is: a mix of discussions, desires, needs, and cherishing good memories," Salonen says of the design process of the M-Runner.
"I knew that I could play quite a lot and draw freely as there was this super professional team of Karhu responding to them creatively and technically. So it was pretty much a dream situation for a designer."
The M-Runner (which drops online on September 9) arrives in two colorways – "Nectarine" and "Snow White" – and comes equipped with a nylon and hairy suede upper and a non-slip rubber outsole.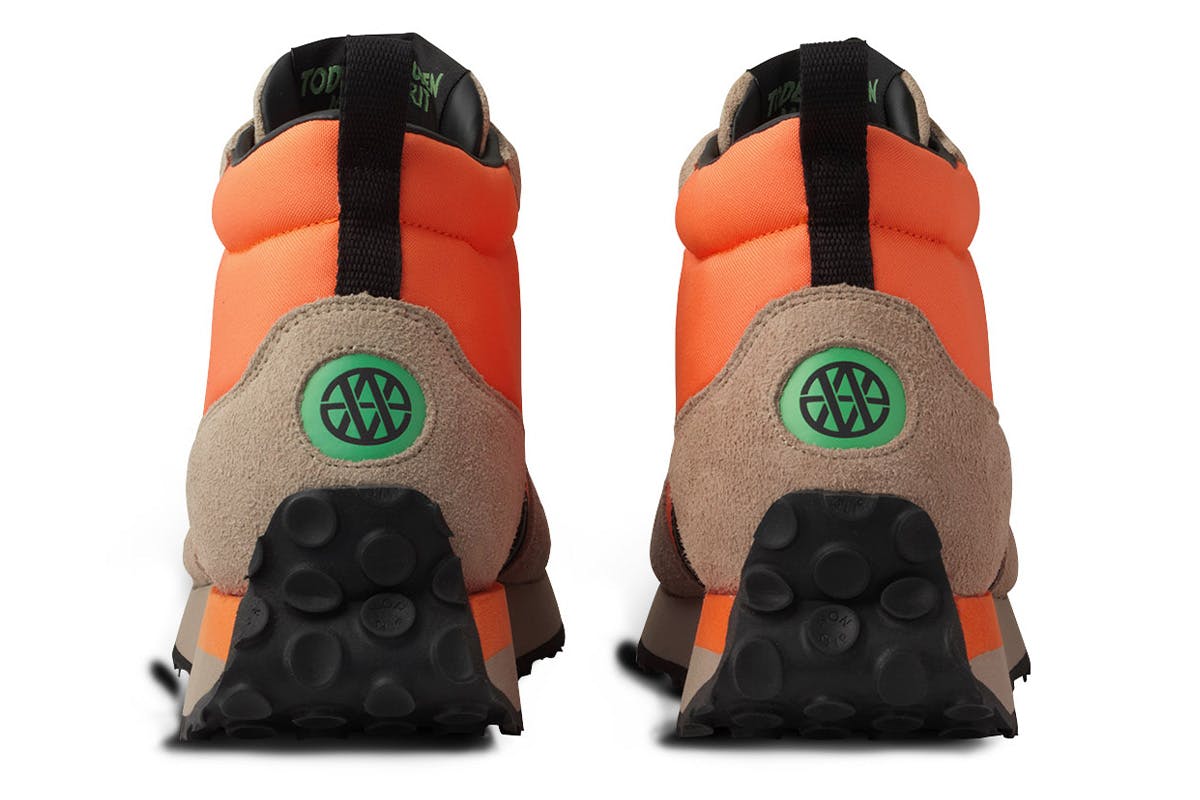 The Karhu M-Logo has been created from leather and includes decorative stitching done in the Vyner Articles initials, and a heel patch adorning its emblem.
"Working as designer and creative director in fashion has shaped my thinking about clothing and my view changes and evolves constantly," continues Salonen. "I like quality products, but when clothing becomes too much like a product, it loses its charm in my eyes."
"Clothes should breathe and never be completed by the designer but the wearer. I love when I see people wearing us and I just see them without necessarily realizing they are wearing our designs."
"I think that is the Vyner goal, to really let people shine through. In fashion that has not been in fashion for way too long, and I think we've achieved it here."
Shop our favorite sneakers